TWIN FALLS — Kathy Jones didn't always practice yoga. But she is certain she always will. Almost two decades ago, she launched wholeheartedly into the practice, one that has transformed her from the inside out. A personal banker by day and dedicated yogi by night, the yogic lifestyle drives her choices from diet to discipline.
"Yoga helps me every day," she said. "The feeling you get from opening up your muscles is like having a massage. Breathing helps relieve the stress we carry. People are starting to discover that."
In 2005, when Jones taught classes at Shimmy Shakti Studio of Yoga and Belly Dance, it was the only full-fledged yoga studio in town. She recalls asking her sister, "Where are all the yogis?" Somehow, she knew they would come. And they have, in droves.
Today, the Magic Valley is brimming with studios for yogis — yoga practitioners — to seek balance and find their flow. The demand for yoga has increased as people have become more aware of its benefits and how it supports a healthy lifestyle. Shimmy Shakti blazed the path for Studio G, Gemstone Climbing Center, Hive Hot Yoga and XrossWay Fitness Center to hold space for thirsty local yogis.
Jones teaches six yoga classes a week at three studios, in addition to her full-time day job. "I ended up teaching with no intention to teach," she said, laughing. "I just wanted to learn more about yoga styles and Sanskrit words."
But the initial 200-hour Hatha Yoga certification course she took in 2005 through Evolve Yoga in Buhl led her to study Power Yoga, AcroYoga and Ashtanga.
"Yoga gives me a natural high," said Jones, mother of two adult daughters and grandmother of five. At nearly 60 years old, her lithe, athletic frame, perfectly toned physique and piercing eyes accentuate her youthful energy and spirit. "Yoga is a feeling of being centered in your heart. It's about linking movement to breath. That's the bottom line of all of it."
Why practice?
Widely known to promote health and happiness, peace and a sense of oneness with nature and the environment, yoga is taking hold in the modern world as a lifestyle and a "middle way," as espoused in Buddha's teachings in ancient India.
Practicing yoga builds a foundation for good habits, such as discipline, self-inquiry, and non-attachment, according to Dana Diament, a yoga medicine instructor based in Byron Bay Australia. "Today, many agree that the word yuj — which yoga derives from — refers to greater internal states, such as clarity, peace, and happiness," she wrote for Heathline's Definitive Guide to Yoga.
Yoga is a physical, mental and spiritual practice that blends movement poses known as "asanas" with breathwork known as "Pranayama," along with a focus on mindfulness and meditation. Its common benefits include reducing symptoms of stress, depression and anxiety; improving sleep and heart health; relieving chronic pain; increasing strength, flexibility and balance; and promoting a sense of self-awareness, along with a positive outlook on life.
The combination of movements and breathwork aim to balance the body's seven energy centers known as "chakras."
In a society rife with distraction and stressors, engendering this enlightened state of mind is a way for many to navigate the modern world.
In 2016, Yoga Journal and Yoga Alliance conducted a study called Yoga in America, which focused on the growing practice of yoga in the U.S. It examined the perspectives of yoga practitioners, teachers, studio owners, and the non-practicing U.S. public.
One of its key findings was that the number of American yoga practitioners had increased to over 36 million in 2016, up from 20.4 million in 2012.
The data mark a staggering 50 percent increase in yoga practitioners nationwide just four years.
Coming to the mat
For some, the mat is medicine. Kim DePew struggled with chronic back pain for years before she found yoga in 2009. Despite visits to chiropractors and spine specialists, massage therapy and acupuncture, she was still in pain. Finally, it was her family doctor who delivered her prescription: try yoga for five days a week for two weeks straight.
"It literally saved my life," the Gemstone Climbing Center yoga instructor said. "Within one week I could feel my body starting to heal."
"I continued to practice on my own at home for six months, then started taking classes with Kathy from Shimmy Shakti and Gold's Gym," she said. She earned her teacher certification in 2011, and has led over 4,000 classes to date. "I have taught everything from kids to couples, to power yoga to gentle yoga... and everything in between."
DePew has seen a significant shift since she started out as a teacher. "In a decade, the yoga scene in the Magic Valley has completely revolutionized," she said. "I think once we got the younger generation practicing yoga, it really started to grow."
It's not just variety in age that marks the new demographic. It's a change in gender patterns as well.
"Breaking down stereotypes and word of mouth has helped tremendously," DePew said. "I have more males coming to my class than I have ever before, which is pretty exciting, especially for that one guy who was always the only guy in class."
Roger Vincent, who has spent his career working in the agricultural industry, says DePew's classes have helped him overcome both a back injury and flexibility limitations. "I believe every man would benefit from her class," Vincent said. "Kim brings her faith quietly to her practice, which eases your mind. We all find our own place of spirituality in her class."
The secret is out, and more people are practicing mindfulness on the mat than ever at Gemstone. "People love coming here just to be here," DePew said, "and offering them yoga has been amazing for both their minds and their bodies."
Paige Blumenthal agrees the trend is spreading to younger generations.
"I believe I am the first certified kids' yoga teacher in the area," Blumenthal said. "It's a part of yoga that is really taking off."
She teaches yoga to recreational and competitive climbing teams at Gemstone. She also manages the Magic Valley Yoga Community Facebook page, where she maintains a running blog of yoga classes and events in the area. The forum has spawned a following for students seeking classes, insight, teachers and events.
"On the mat, yoga is a balance between flexibility and strength, effort and ease, movement and stillness," Blumenthal said. "This balancing act translates over to daily life by not living in extremes. A yoga practice ultimately leads one to know oneself."
Blumenthal keeps coming back to her mat for the feeling of being in the now, one breath at a time.
"In the process of peeling back the layers, we begin to see where we need to seek balance in our lives," Blumenthal said, "where are we striving too much, where we can loosen our grip; where are we holding tension, where we can soften our ego, control, fear, and wanting."
The practice weaves its way through her daily life and her interactions with others. "We come to understand ourselves better, get to know the dark and the light, and ultimately have more compassion for ourselves, as well as for all people."
Staying balanced
Tayler Chapin grew up in Twin Falls, later moved to Ketchum and Boise and returned to the Magic Valley five years ago.
"There was an opportunity for me to introduce a new style of yoga here," Chapin said. In December, her new studio, Hive Hot Yoga, opened its doors to the public in the Blue Lakes Plaza.
Hive is the first studio in Twin Falls dedicated purely to yoga. Offering 25 classes per week in a variety of styles, primarily hot yoga, Chapin's studio averages 66 practitioners a day.
"The concept for Hive came to me because yoga is a community," she said. "Like bees, we have to work together to co-create. At Hive, there is no comparing or judging. We are all in it together and everyone is welcome."
Attracted to the physical side of the practice rather than the spiritual, Chapin believes that the way yoga makes people feel in their bodies, and its associated benefits are what draw her colony. "You leave feeling stronger and more relaxed," she said. "It's detox yoga that allows your body to sweat out pollutants. Your muscles open up, and it's good for your joints, like a sauna. Your clothes begin to feel better and your body doesn't hurt."
Hot classes are held at 98-103 degrees, and practitioners can burn 600 to 1,000 calories in just one session.
"With a regular yoga practice, you see quick results with flexibility; it lengthens your muscles and makes them leaner," she said. "You will notice a difference in your balance and posture in a short amount of time, in how your back feels and in the way you move."
Chapin's icy blue eyes sparkle with a deep sense of calm. At 30 weeks pregnant, she shows no sign of slowing down and instructs 12 classes a week.
"Hot yoga is like running a marathon," she said. "You have to let your body get used to the heat, which is why we offer the 30-day introductory pass. It doesn't take long before it becomes addictive."
Still settling into her new space, Chapin has big plans for the summer months. She is slating Aerial, AcroYoga and stand-up paddleboard yoga, the art of performing yoga while paddleboarding on calm water. Her expansive back lawn at Hive will transform into a field of fixtures for practitioners interested in bringing their own yoga trapezes to test their balance outdoors.
Breath: the magic ingredient
Shimmy Shakti School of Yoga and Belly Dance co-owner Christina Gonzales has accumulated more than 5,000 hours of yoga practice since 2002.
"At the first class I took, I felt an inner happiness," Gonzales said. "Yoga gave me an instant reward. I had never felt anything like it in my life." Shortly after starting out as a yogi, she noticed personality changes in herself and became a teacher to stay committed to her practice.
"I was less irritable, less blunt," she said. "Yoga mellowed me out, and softened my edges. I never realized these things were coming from inside of me. I thought they were coming from the outside world."
In 2005, she and business partner Jenna Harder opened the Main Street studio, which operates like a co-op and stresses accessibility for everyone, offering donation-based classes on Saturdays and Sundays. Its namesake evolved from a combination of the words "shakti" or life force, and "shimmy," or staccato movement.
Their studio has been a stronghold in the yoga community since the start.
"Everybody knows that stretching feels good," Gonzales said. "Understanding the difference between stretching and doing yoga means paying attention to breath and mental attention."
Softly audible breath with a constriction at the back of the throat, known as "ujjayi breathing," gives the brain a focal point during the practice, and according to Gonzales, it is what allows the mind to relax and awareness to increase.
"Breath is the magic ingredient that allows people to experience what yoga has to offer," she said. "When you can feel the whole room breathing together, it's a beautiful thing."
But breath isn't the only jewel in the practice. Another is the way the mind matures. "Yoga is not about touching your toes," Gonzales said. "It's about the process for reaching them that matters. It's a switch in mindfulness."
Dennis Brauer, a longtime yoga student, also subscribes to this sage wisdom.
Brauer started out as a student Shimmy Shakti in 2007 just a couple of years after back surgery. "I am more flexible now than I have been my whole life," said the 62-year-old. "It's a great discipline, as much mental as it is physical."
He has noticed that he sleeps better, is more confident in his abilities, and doesn't get sore from backpacking like he used to. "I recover faster, which is really important at my age," he said. "My flexibility, core strength, balance and confidence have all increased."
When Brauer started attending classes with Jones at Shimmy Shakti, it was the only place in town he knew of that offered yoga.
"Over the past couple of years there has been a big boom," he said. "When I started there were only three guys doing yoga, and now there are a lot more men doing it. They aren't afraid of it anymore. The stigma is no longer there."
Strength isn't everything, Brauer claims.
"If you can't bend over, strength doesn't mean much," he said.
"There is a lot of value in flexibility and breathing, in being able to calm yourself down. It takes commitment," he said, "but I will continue to do yoga as long as I can get out of bed."
At its roots
Fundamentally, yoga is not a religious practice; rather, it is a spiritual one. According to Dr. Ishwar V. Basavaraddi, director of Morarji Desai National Institute of Yoga, "Yoga does not adhere to any particular religion, belief system or community; it has always been approached as technology for inner well-being."
"Anyone who practices yoga can reap its benefits, irrespective of one's faith, ethnicity or culture," echoed Mr. V. Mahalingam, High Commissioner of India to Guyana at the Third International Day of Yoga in Georgetown, Guyana, on Jan. 25, 2017.
However, Magic Valley's yoga craze is finding ways to incorporate faith-based practice, and Leslie Wills is leading the charge locally, offering Holy Yoga at XrossWay Fitness Center. The experiential worship "designed to deepen your connection to Christ ... offers an opportunity to believers and non-believers alike to authentically connect with God," according to its mission statement, handcrafted by founder Brooke Boon. "We do this by integrating His word, prayer, worship and the physical practice of yoga to contemporary and Christian music."
For Wills, Holy Yoga was an unmistakable invitation.
Wills came to yoga four years ago storing stress and pain in her neck and shoulders that demanded a solution. "Our bodies are not meant to hold on to stress," she said. Holy Yoga encourages students to release, open their hearts and allow the divine in.
"The world is so fast-paced," she said. "We need to take the time to stop and let the healing process into our hearts."
Wills offers Hatha style classes two to three times per week, which begin with group prayer and a scripture reading to give her students a focus for the practice. Class closes with corpse pose or "sivasana," where she reads a devotion such as "Relax in my holy, healing presence."
"Some people end in tears because they have breakthroughs," she said. Her students have told her they wish they could bottle her voice because it is so calming and refreshing to them. "When we hold onto things, it manifests physically," Wills said. "In order to be healthy, you have to let those things go. In turn, our mental, physical and spiritual bodies are so much healthier."
Wills is focused on healthy nutrition and living, and employs essential oils in her practice. She also teaches chair yoga for seniors and serves as a physical trainer at XrossWay. "Before the boom in Twin Falls, we didn't have a lot to choose from," she said. "People are realizing that taking care of your body and being healthy is more important than the hustle bustle."
"Buti," not booty
Part of the growing yoga boom involves making the practice more accessible to people. Along with the veritable plethora of studios and styles, the Magic Valley is now host to signature yoga events choreographed to popular music, and a new wave in the yoga world — Buti Yoga.
Instructor Jenny Hanson loves to mix it up; at Studio G she teaches Buti, a style fast growing in popularity in the yoga community. Focused on loving the body, developing core strength and using tribal movements to experiment with range and mobility, she hoots and hollers in the dimly lit studio while she leads her students through African dance moves, encouraging them to spiral their chests and hips while in classical poses.
Buti is a dynamic yoga practice that blends tribal dance, plyometrics (jump moves) and primal movements to achieve deep core engagement. The Marathi Indian namesake translates to "the cure to something that has been hidden away, or kept secret," according to Buti founder Bizzie Gold. The cardio-intensive workout often manifests as deep release in the root chakra and places where energy is trapped.
Hanson's Buti classes are black lit and bursting with students, who hoot and holler back to Hanson as they unleash unwanted emotions and tension.
Skyler Rienstra plays live music for Hanson's classes some Fridays at Hive with fellow musician Josiah Wayment to develop the pulse for practitioners. The two play cajones (Peruvian drums), acoustic and electric guitar, and flute.
"It's a dynamic communication between musicians and dancers," Rienstra said. "The energy adds a whole visual aspect for us as musicians."
A Buti practitioner as well, Rienstra says the style helps him work on certain core muscles. "It's a nice break from the monotony that surrounds our modern world and a chance to let go of inhibitions," he said. "You can just dance like a monkey."
For Hanson, the practice has shifted her self-awareness and sense of self-confidence. "Buti has allowed me to drop the expectations of who or what I thought I should be," she said, "and become less critical of myself. I have less mind chatter and don't compare myself to others anymore."
At Hive, Hanson also recently offered a "Zen Zeppelin" yoga class, where her yoga routine is synced to the classic rock band Led Zeppelin's tunes. Fluorescent lights and loud syncopated beats filled the room as practitioners worked to expand their minds and hearts to the rhythm.
The themed series began with Queen; next up, Jones plans to offer a Michael Jackson themed class — blindfolded, to honor yoga's internal invitation to practitioners.
Bottoms up
An unlikely combination — beer and yoga — brought many to the mat at Hanson's January event, where yogis balanced their preferred craft brew on their heads, knees and hips in different traditional asanas. "It's about having fun," Hanson said. "It's important to not take ourselves so seriously all the time." Events like this, she says, draw people to the studio who wouldn't normally come.
But yoga doesn't only manifest on the mat. "Learning to honor your breath and apply the movements outside of life is critical," Hanson said. "It's such an ancient practice with such a modern application. There is a reason it has lasted 6,000 years."
Once deeply affected by fear, sadness and worry from childhood trauma, Hanson says every part of her life has improved from doing yoga. "The mind-body-spirit connection is so much more than we realize," she said. "It's everything."
Like Jones, the mother of nine is a powerhouse of seemingly boundless energy. "I feel stronger, fitter and healthier than I have my whole life at 46," she said. "Every pose in yoga is mind, body and spirit shifting — it's an opportunity to change your biochemistry."
Catching on
David "Chuck" Mayo has been practicing yoga for four months. A member at Gemstone Climbing Center, he decided to try a class. "I see the benefits of flexibility training versus strength training," he said, "but I don't have the discipline to do it alone; socially enforced stretching helps motivate me."
The way yoga makes Mayo feel has led him to consider teaching it himself. He regularly attends Hot Yoga, Buti and Yin Yoga — which involves sustained periods of stretching, less cardio moves and is more meditative. His girlfriend has also caught the fever, and they have attended Partner Yoga, Zen Zeppelin and Queen-themed classes together.
"It's definitely the hardest thing I've done," he said, "way harder than weight training."
Mayo sees his practice translating off the mat. "It makes me more cautious of the way I carry myself," he said. "When I sit down in an office chair, I don't let my back slouch out, for example. I listen to my body more carefully."
Mayo also finds himself eating cleanly and doing more mindfulness practice on his own since beginning his yoga practice. "I really like what I get in my head from it," he said.
Beyond studio walls
The benefits of yoga have been cited by science and the medical profession alike.
"Regular yoga practice creates mental clarity and calmness; increases body awareness; relieves chronic stress patterns; relaxes the mind; centers attention; and sharpens concentration," said Dr. Natalie Nevins, an osteopathic physician. "Body- and self-awareness are particularly beneficial because they can help with early detection of physical problems and allow for early preventive action."
For Jones, yoga's effects are evident in both her appearance and in her state of mind. "Yoga has played a big part in slowing aging down for me because it's so healthy for my bones and muscles," she said.
"I am way stronger than I was at 28. You are lifting your own body weight in yoga," she said. "My arms were once my weakest link. Now they are my strongest. My body craves the lengthening of the muscles."
Hooked on yoga since the first day she set foot in the studio in 1995 for Hatha Yoga in nearby Kimberly, the beloved yoga instructor feels compelled to share the age-old tradition, in the form of Power Yoga, Vinyasa flow and Hot Yoga with the community.
"I will do yoga for the rest of my life because of how it makes me feel. It's food for my soul."
Sipping a blueberry mint kombucha and emanating an infectious sense of calm, Jones knows the secret is inside the breath.
"The longer you breathe, the longer you will live," she said. "I'm honestly happy. I'm peaceful."
Led Zeppelin Yoga Night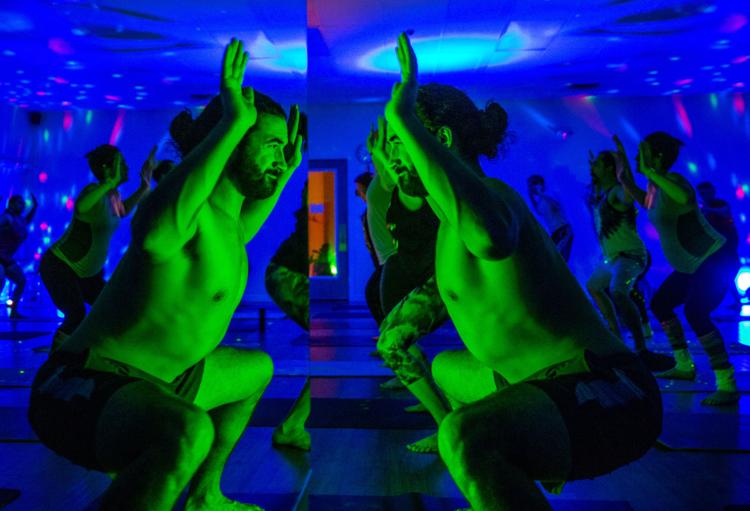 Led Zeppelin Yoga Night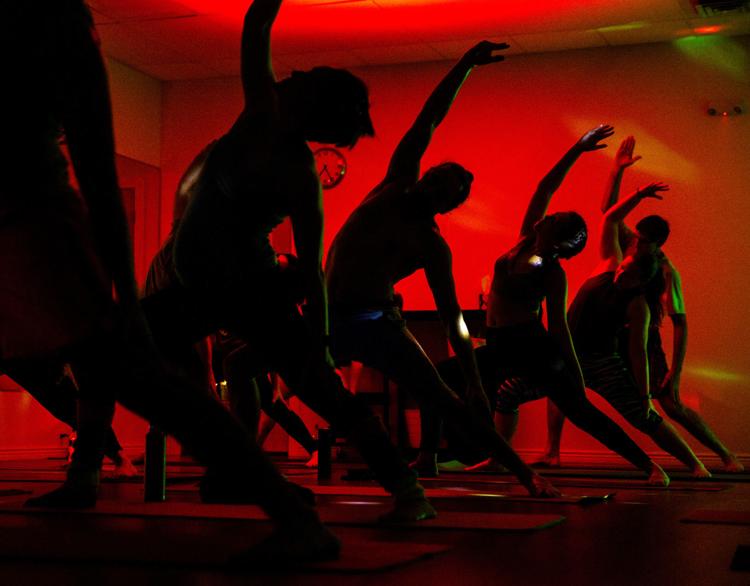 Led Zeppelin Yoga Night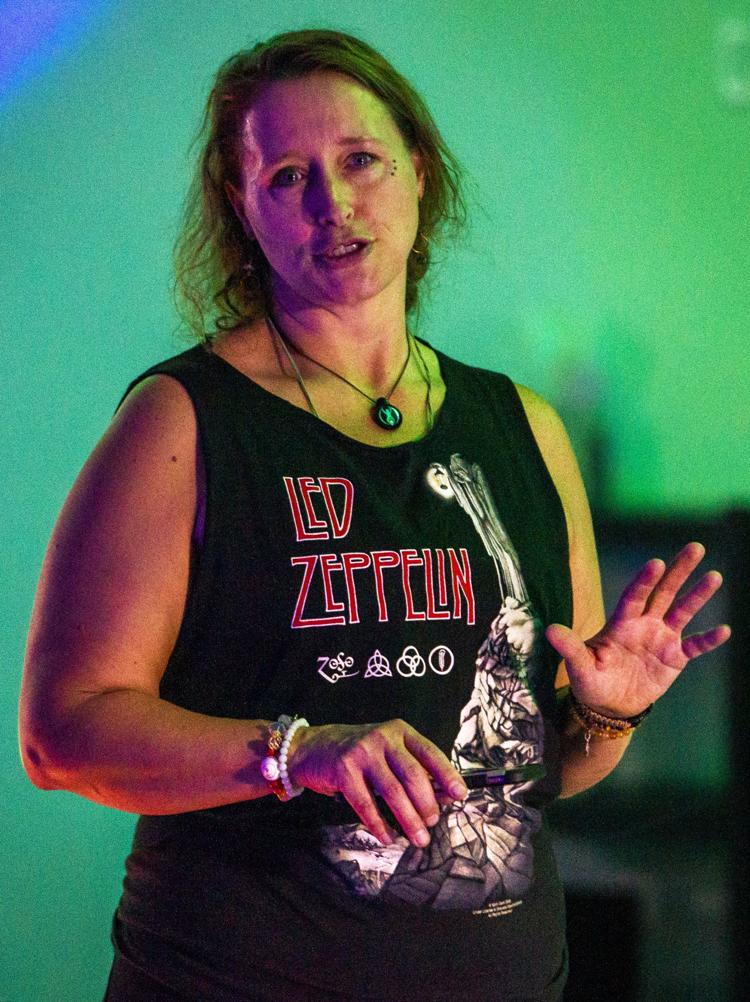 Led Zeppelin Yoga Night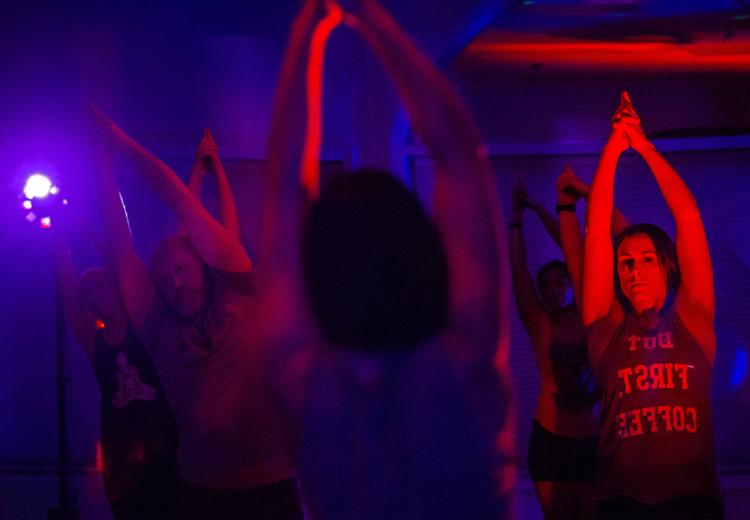 Led Zeppelin Yoga Night
Led Zeppelin Yoga Night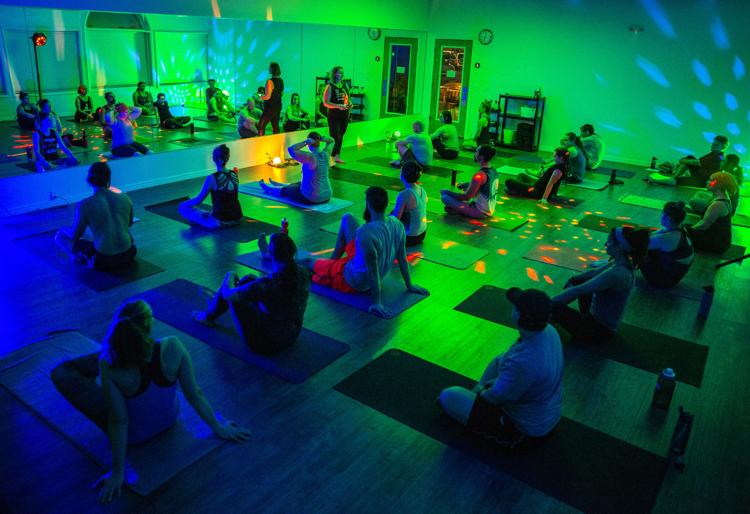 Led Zeppelin Yoga Night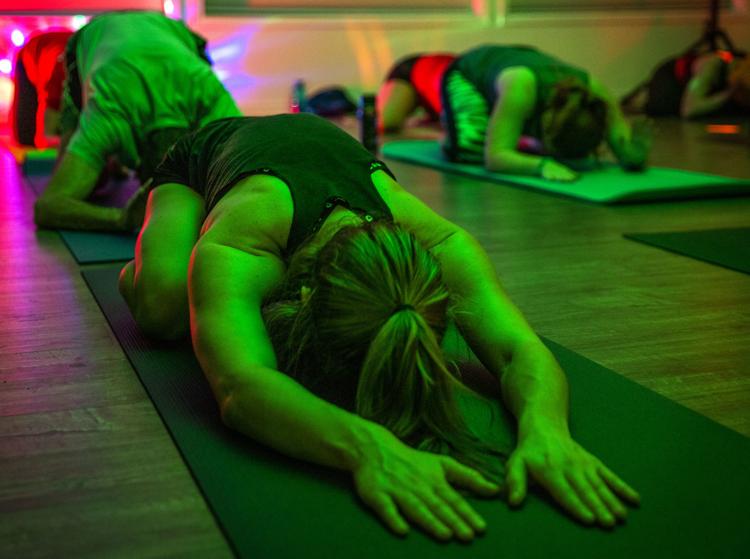 Led Zeppelin Yoga Night
Led Zeppelin Yoga Night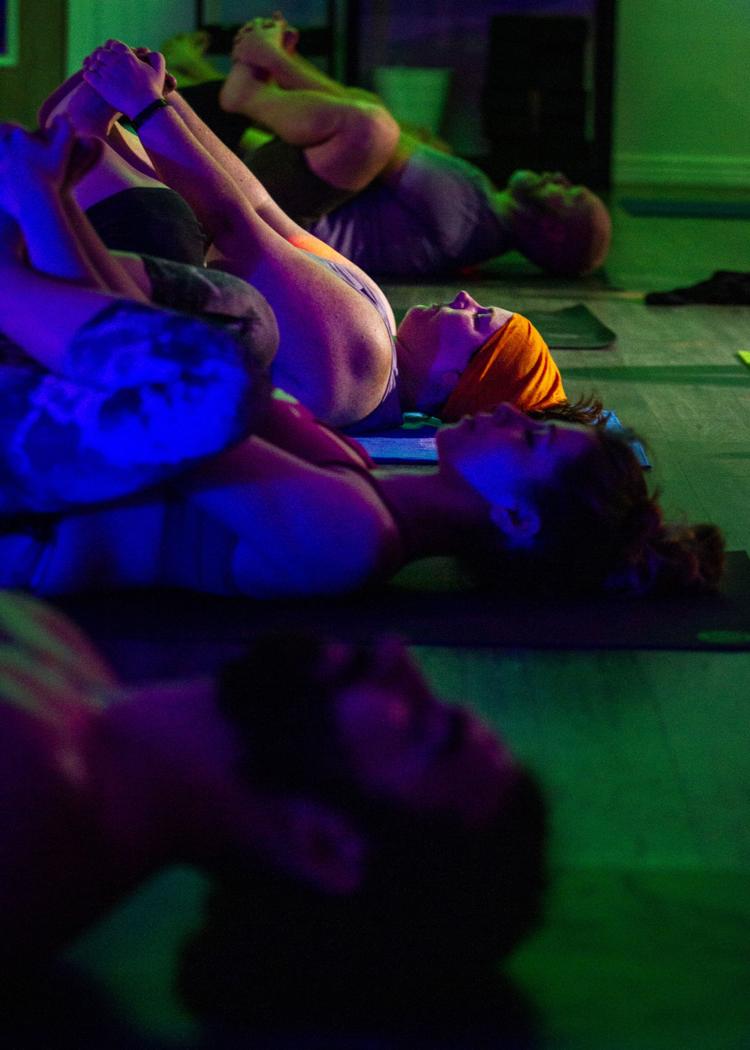 Led Zeppelin Yoga Night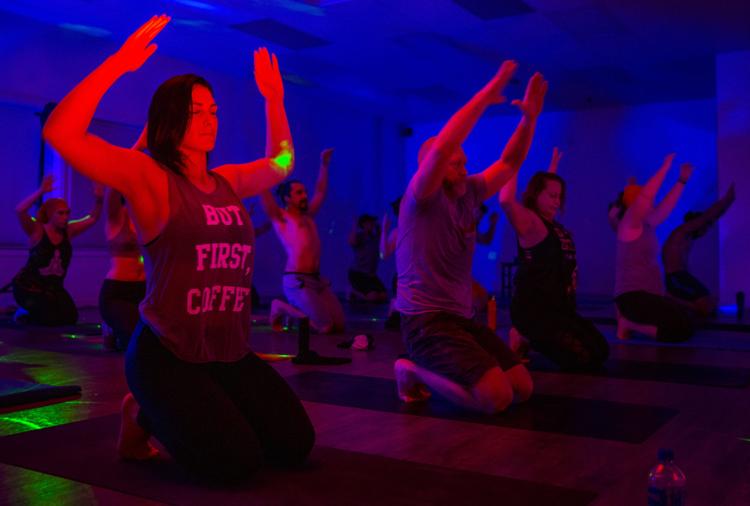 Led Zeppelin Yoga Night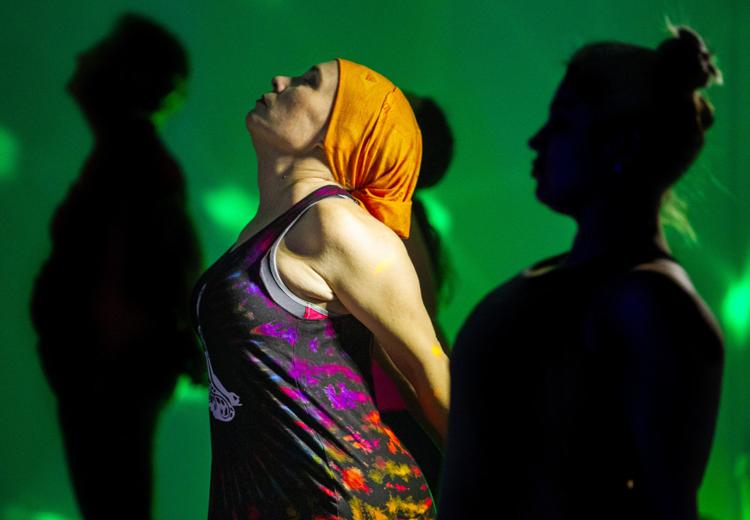 Led Zeppelin Yoga Night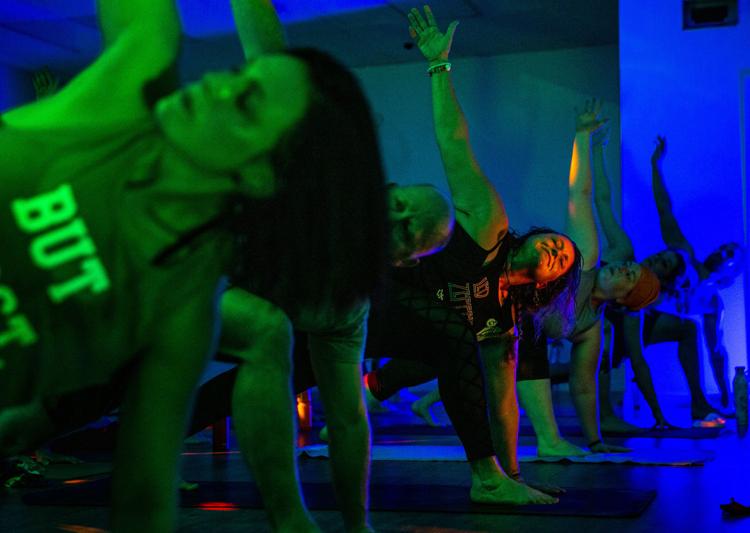 Holy Yoga takes form at Xrossway Fitness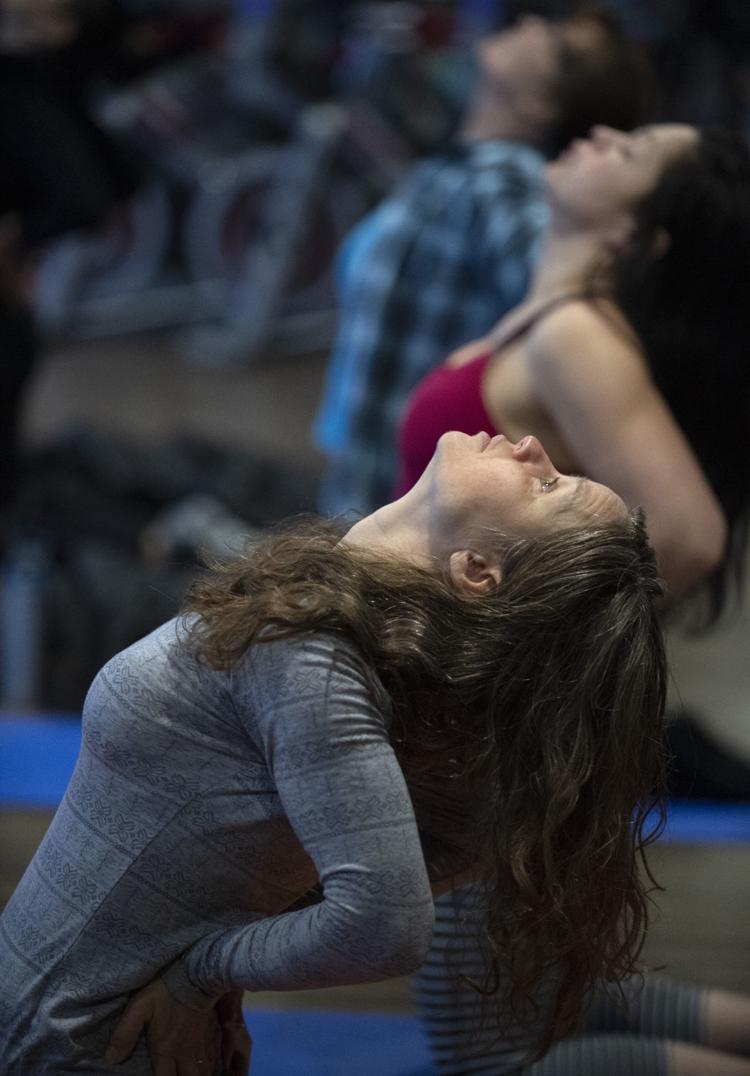 Holy Yoga takes form at Xrossway Fitness
Holy Yoga takes form at Xrossway Fitness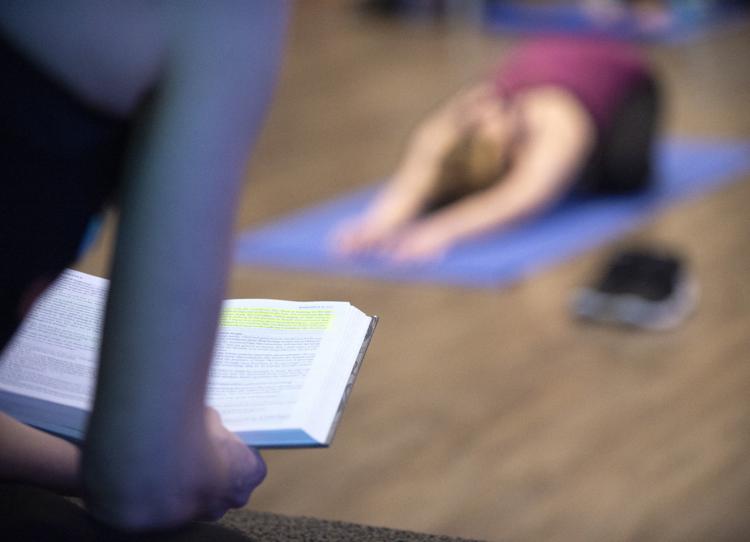 Holy Yoga takes form at Xrossway Fitness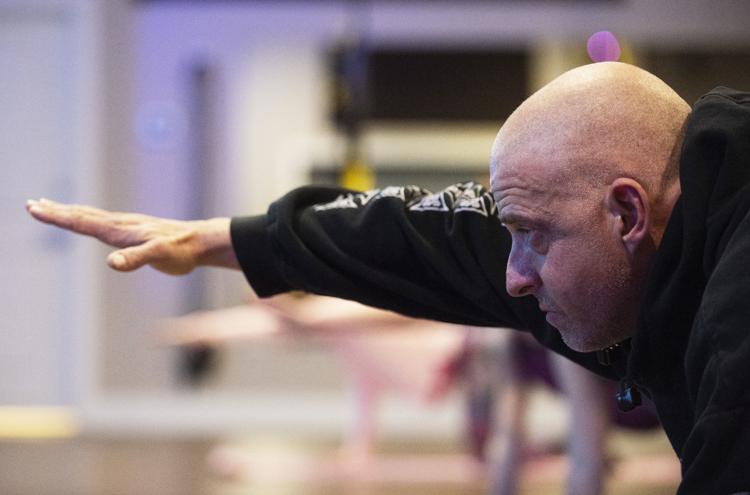 Holy Yoga takes form at Xrossway Fitness
Holy Yoga takes form at Xrossway Fitness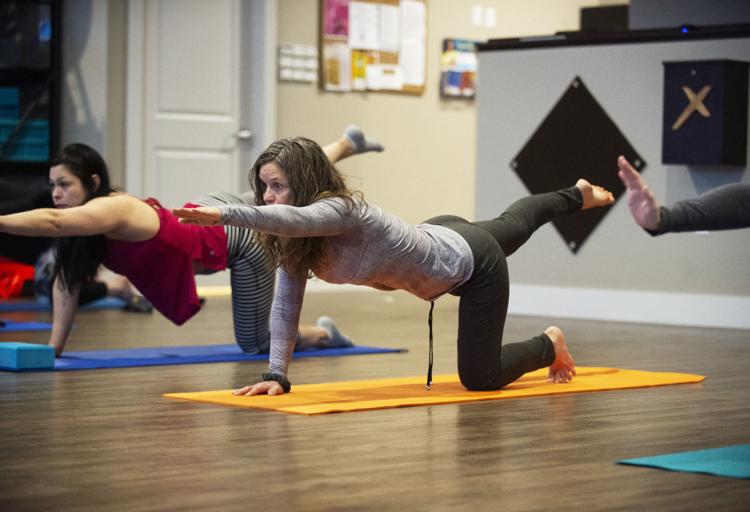 Holy Yoga takes form at Xrossway Fitness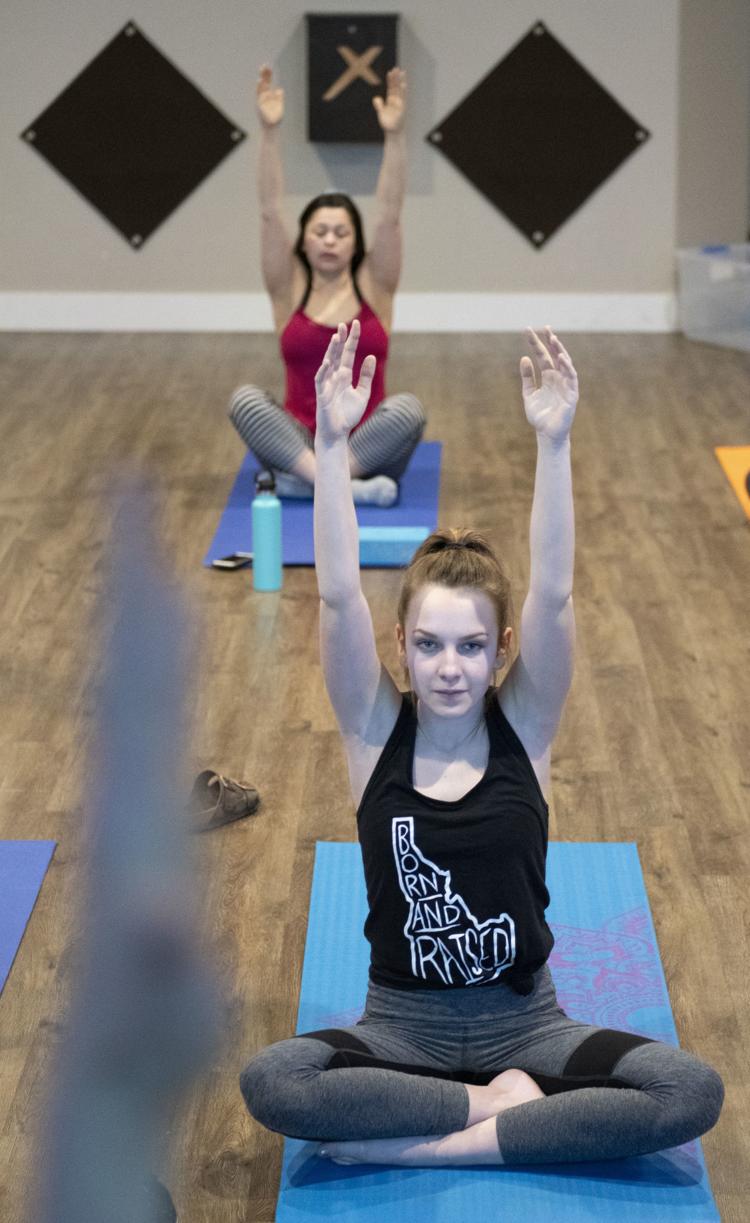 Holy Yoga takes form at Xrossway Fitness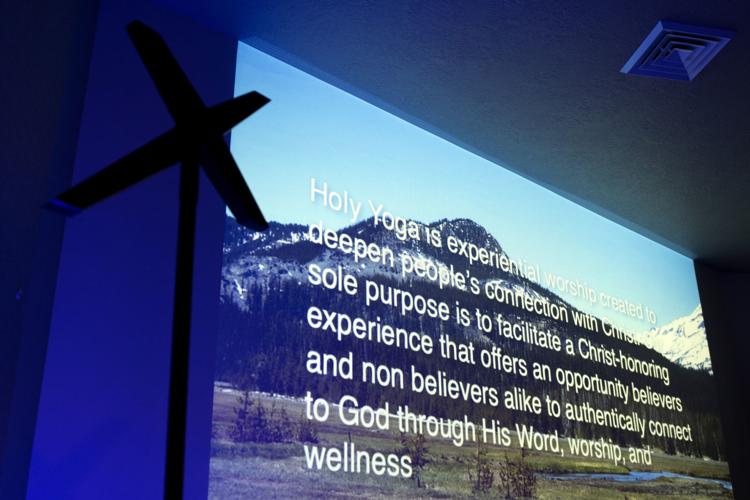 Shimmy Shakti Studio of Yoga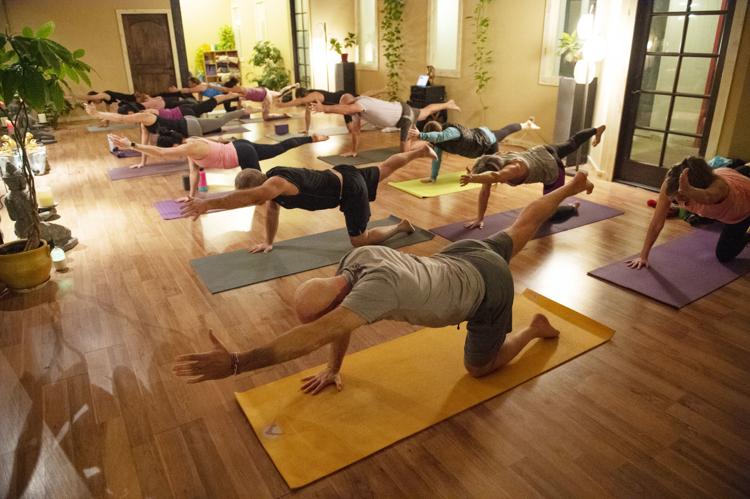 Shimmy Shakti Studio of Yoga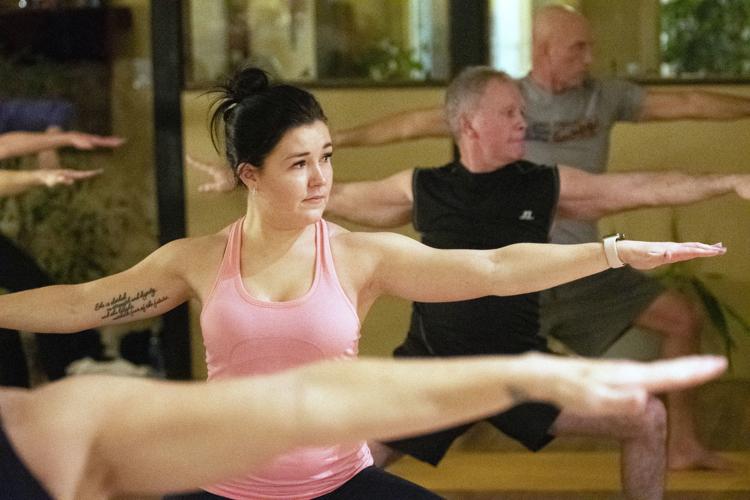 Shimmy Shakti Studio of Yoga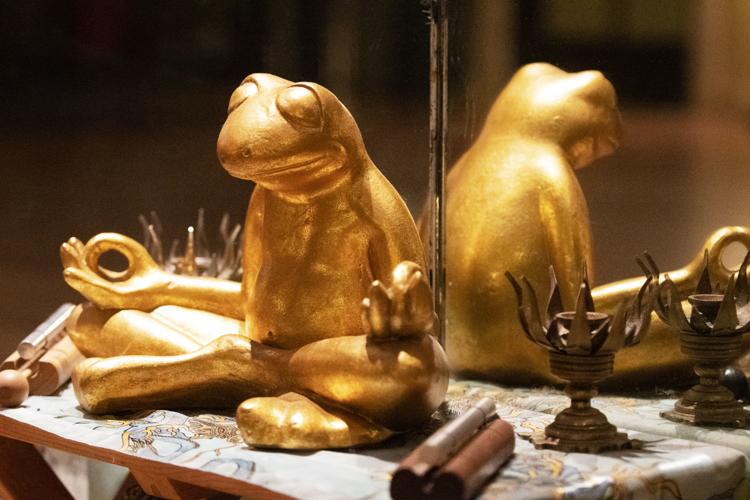 Shimmy Shakti Studio of Yoga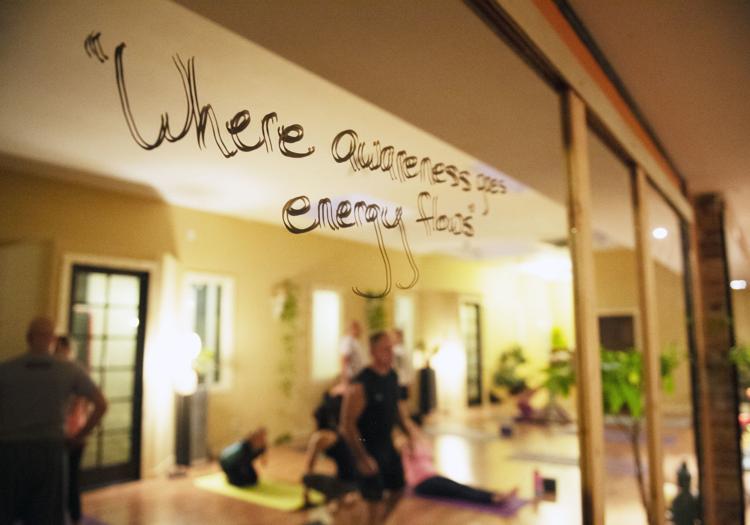 Shimmy Shakti Studio of Yoga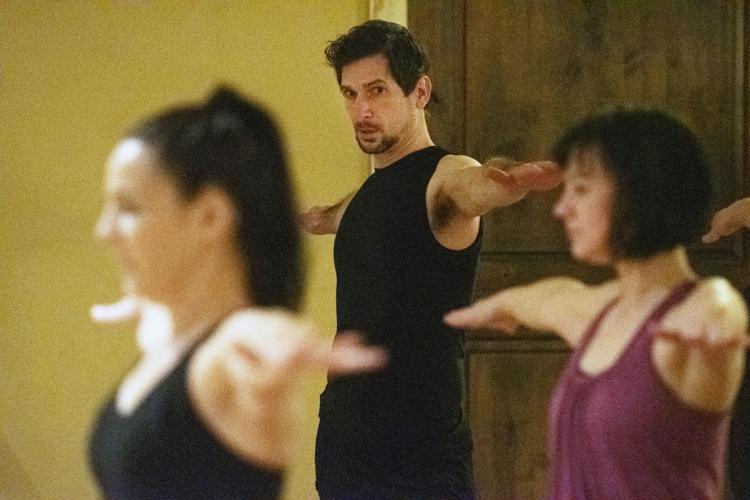 Shimmy Shakti Studio of Yoga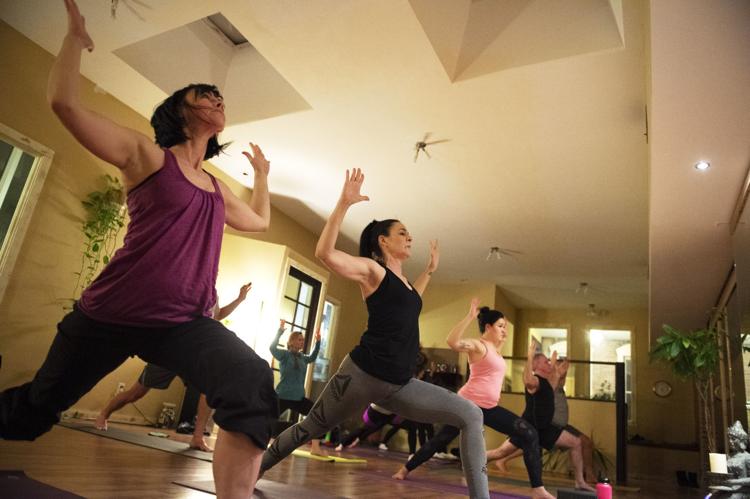 Power Yoga with Kathy Jones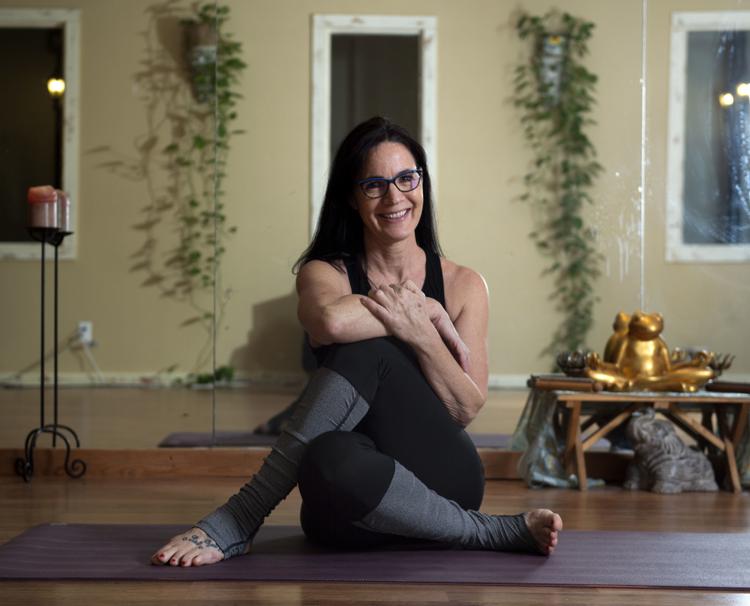 Power Yoga with Kathy Jones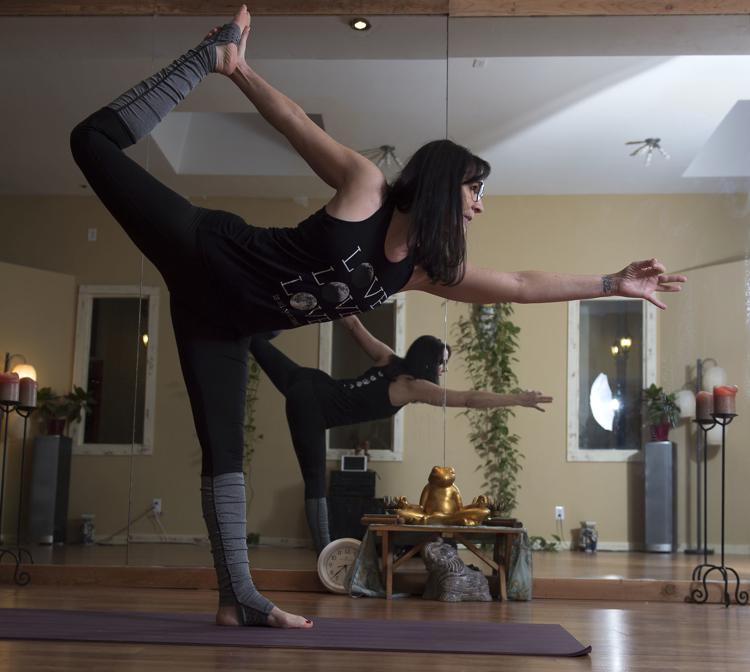 Beer Yoga at Yellow Brick Cafe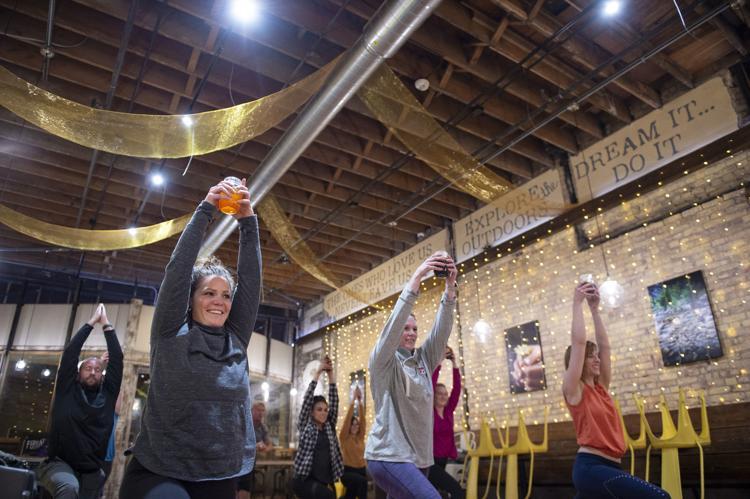 Beer Yoga at Yellow Brick Cafe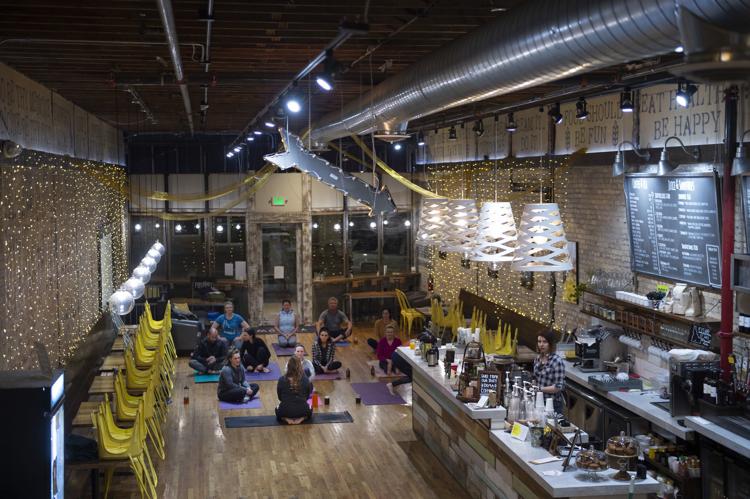 Beer Yoga at Yellow Brick Cafe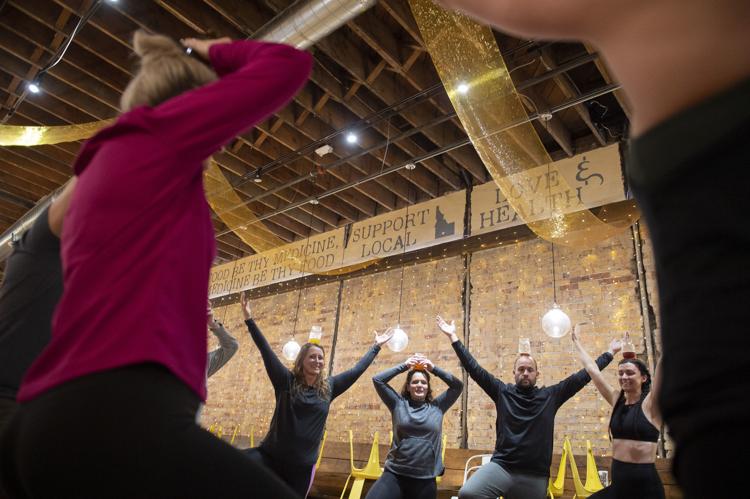 Beer Yoga at Yellow Brick Cafe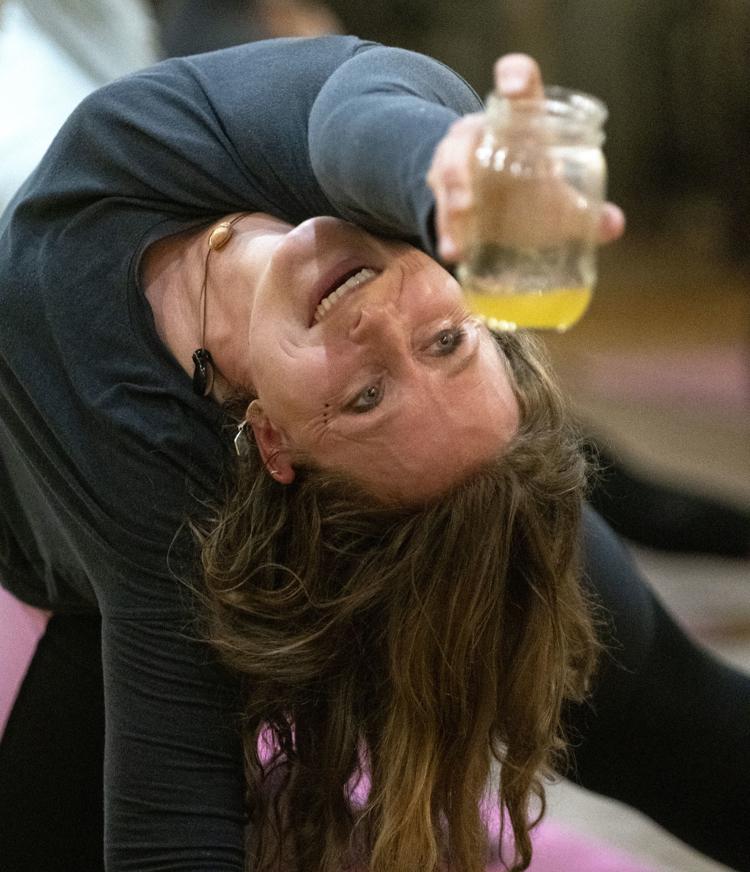 Beer Yoga at Yellow Brick Cafe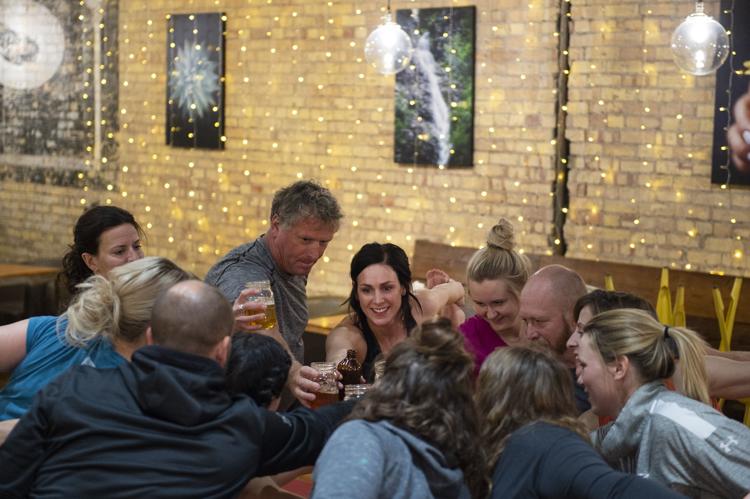 Beer Yoga at Yellow Brick Cafe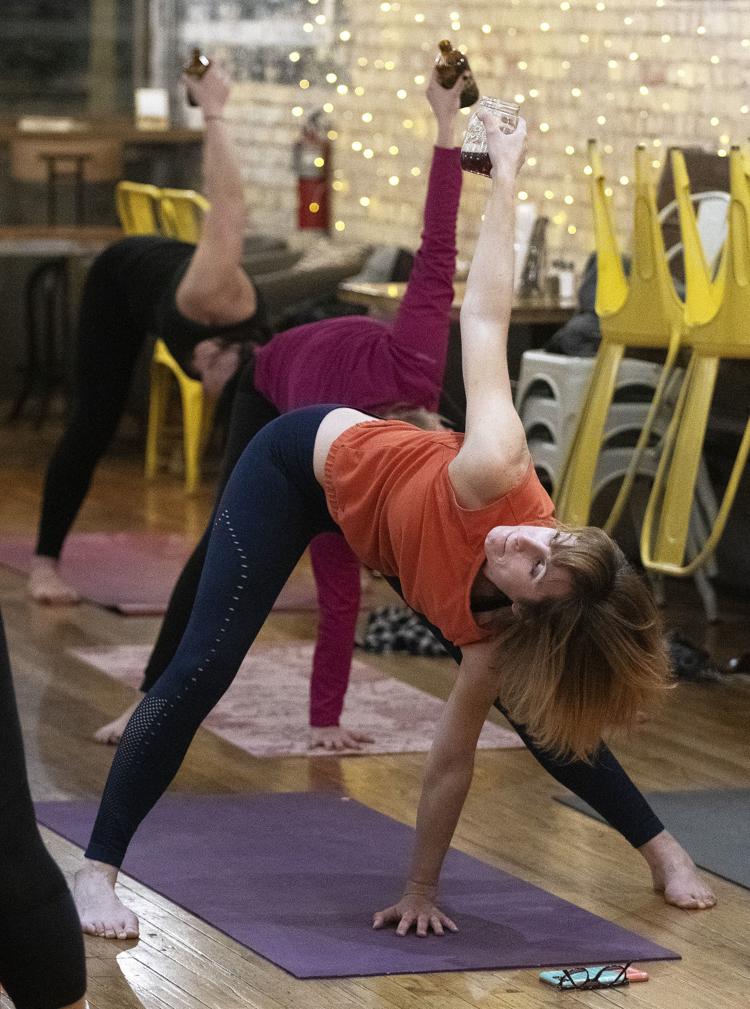 Beer Yoga at Yellow Brick Cafe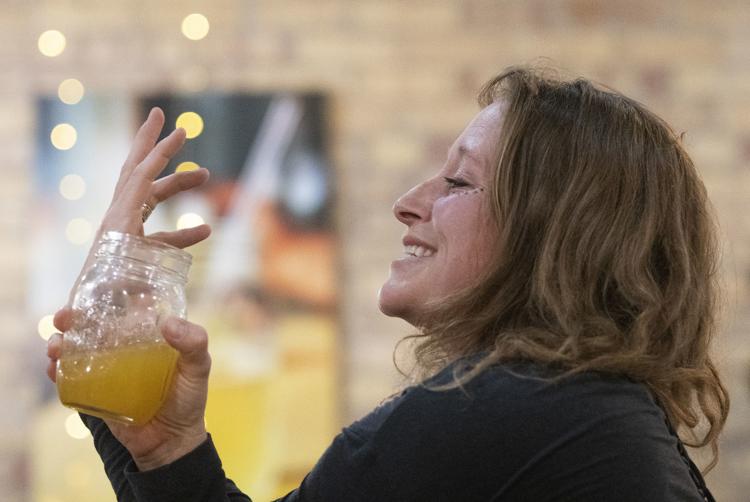 Beer Yoga at Yellow Brick Cafe
Beer Yoga at Yellow Brick Cafe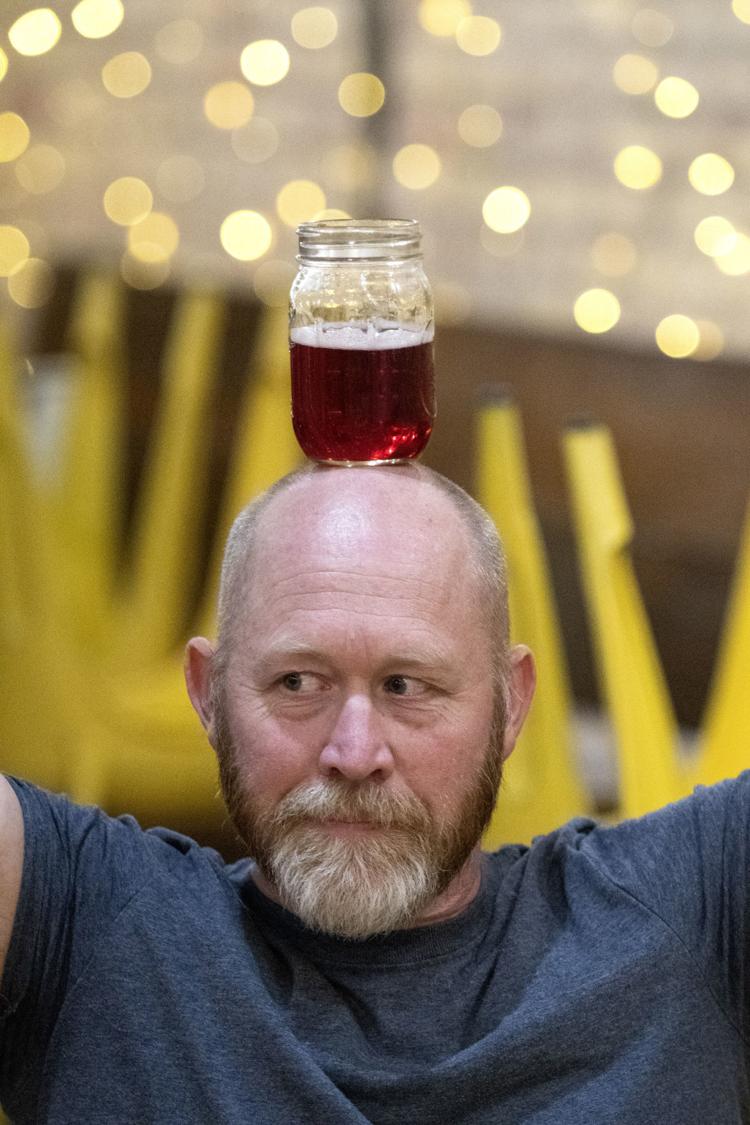 Beer Yoga at Yellow Brick Cafe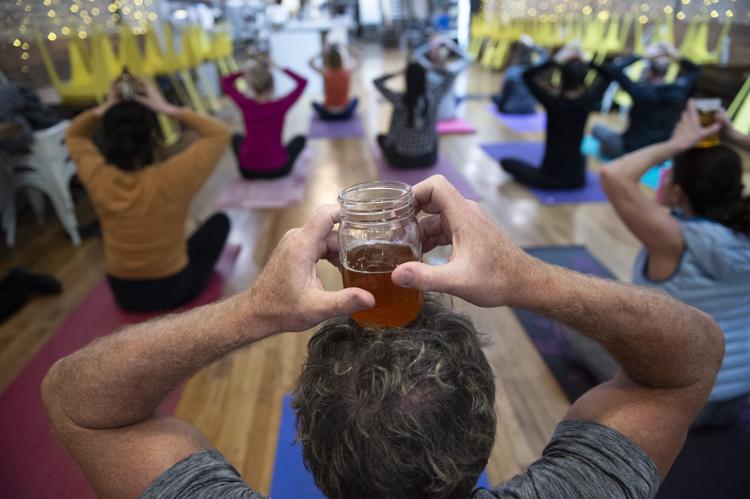 Beer Yoga at Yellow Brick Cafe
Beer Yoga at Yellow Brick Cafe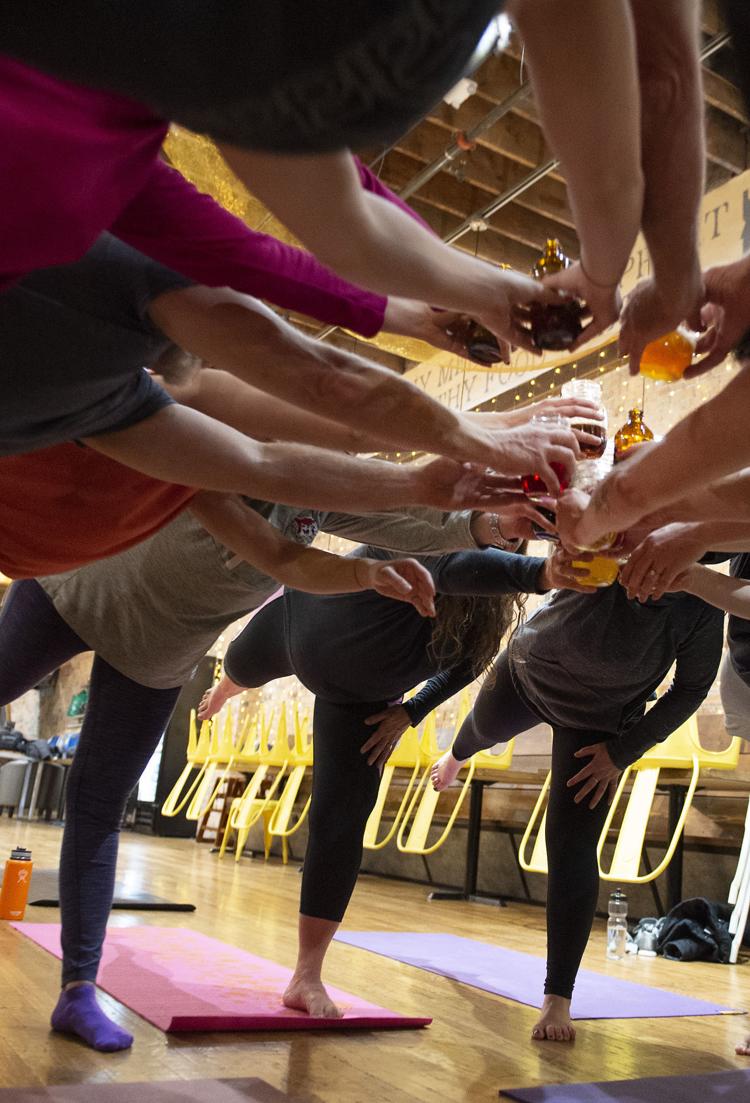 Beer Yoga at Yellow Brick Cafe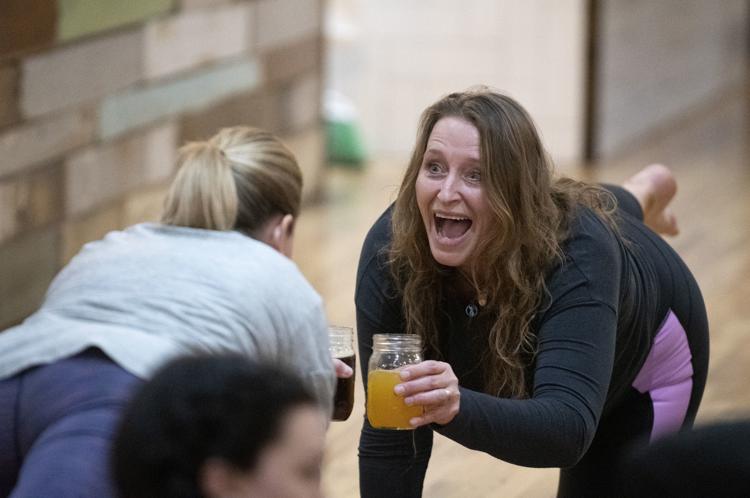 Beer Yoga at Yellow Brick Cafe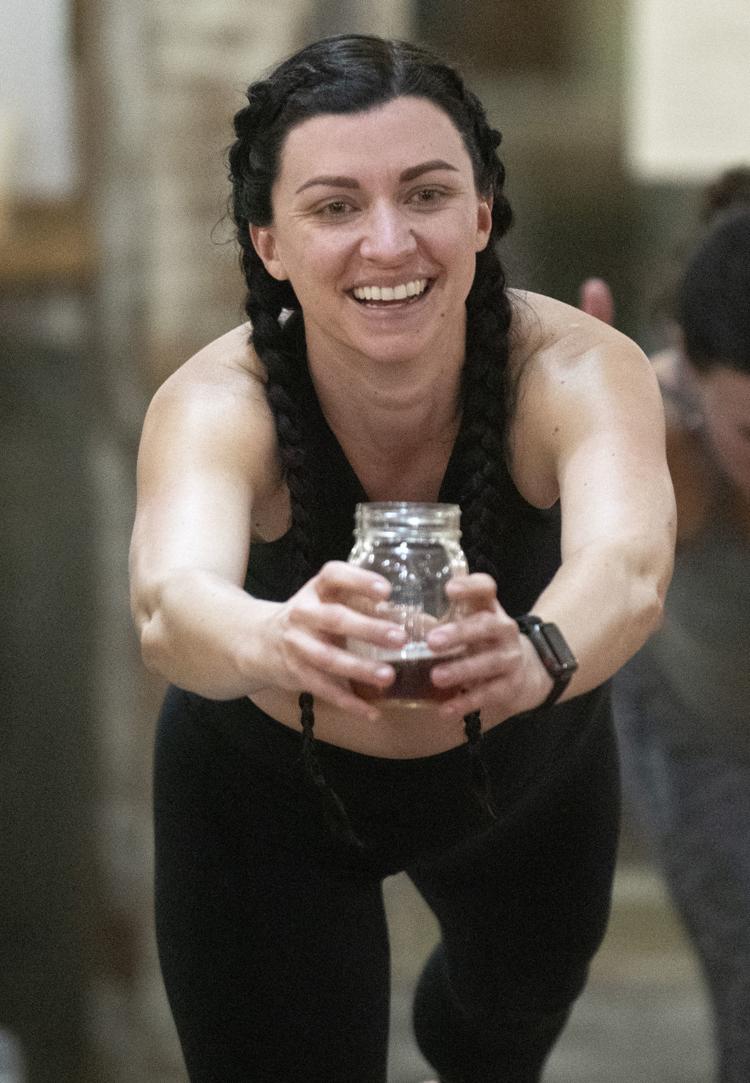 Beer Yoga at Yellow Brick Cafe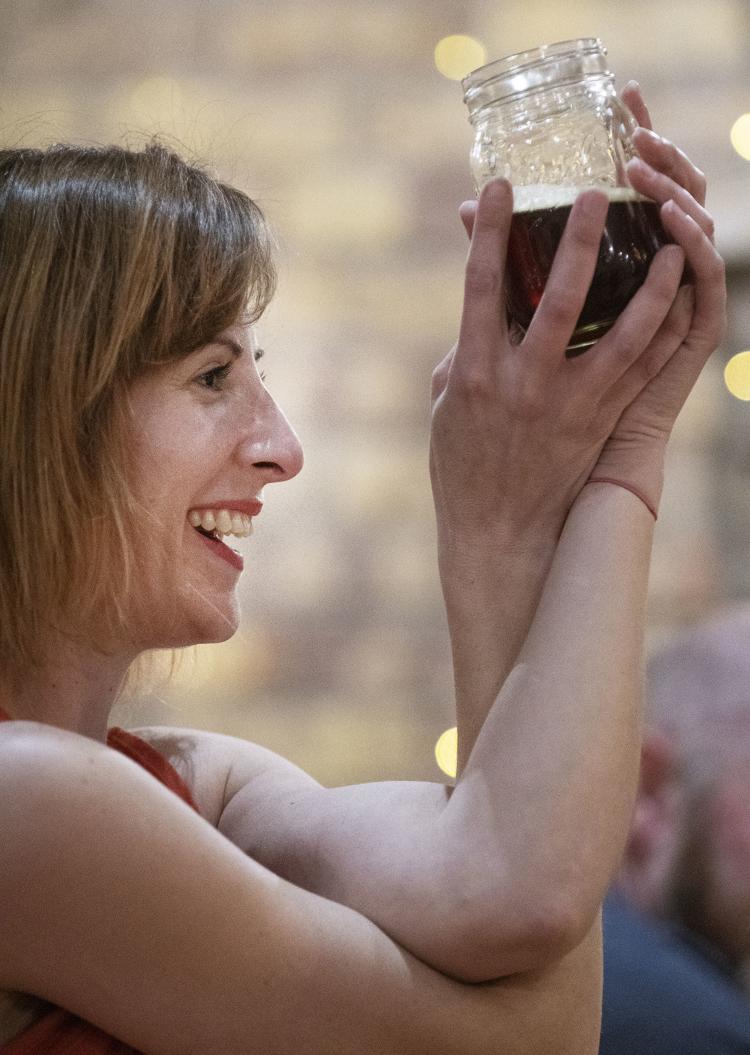 Beer Yoga at Yellow Brick Cafe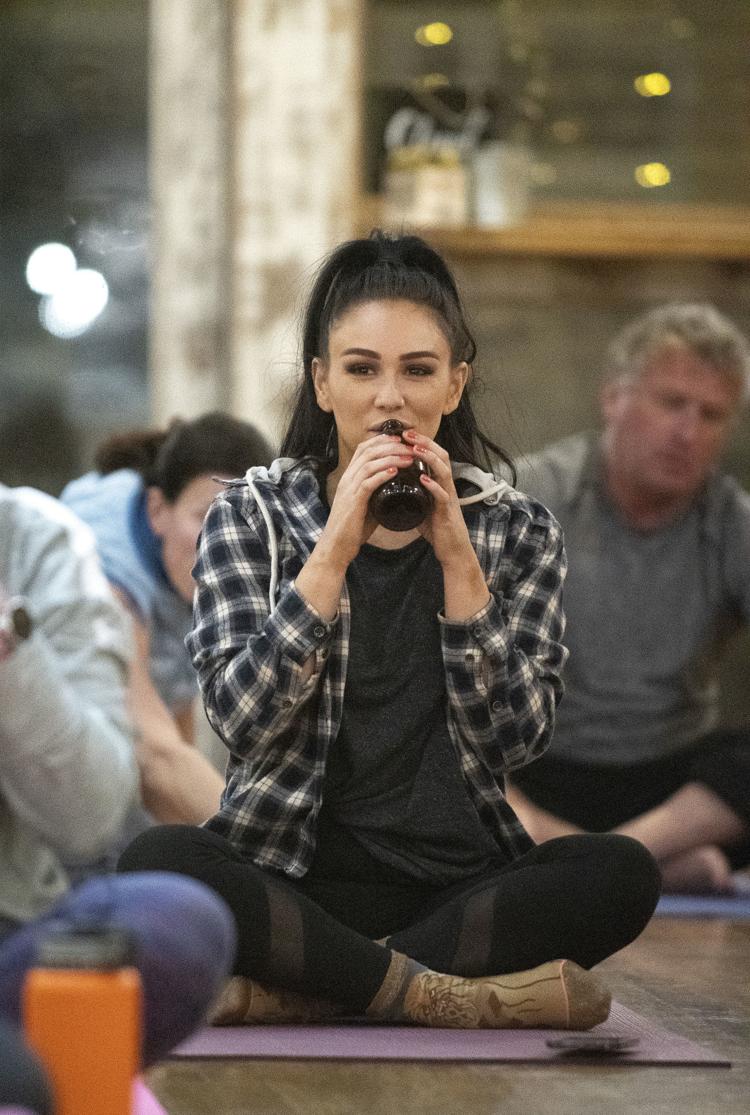 Beer Yoga at Yellow Brick Cafe
"Yoga is for everyone. It's not a religion. It's not a belief. It's a way to consider your way of being in the world, and make edits and adjustments accordingly, it's a way to view yourself with new eyes, and an opportunity for stillness that is so powerful." Jenny Hanson, yoga instructor