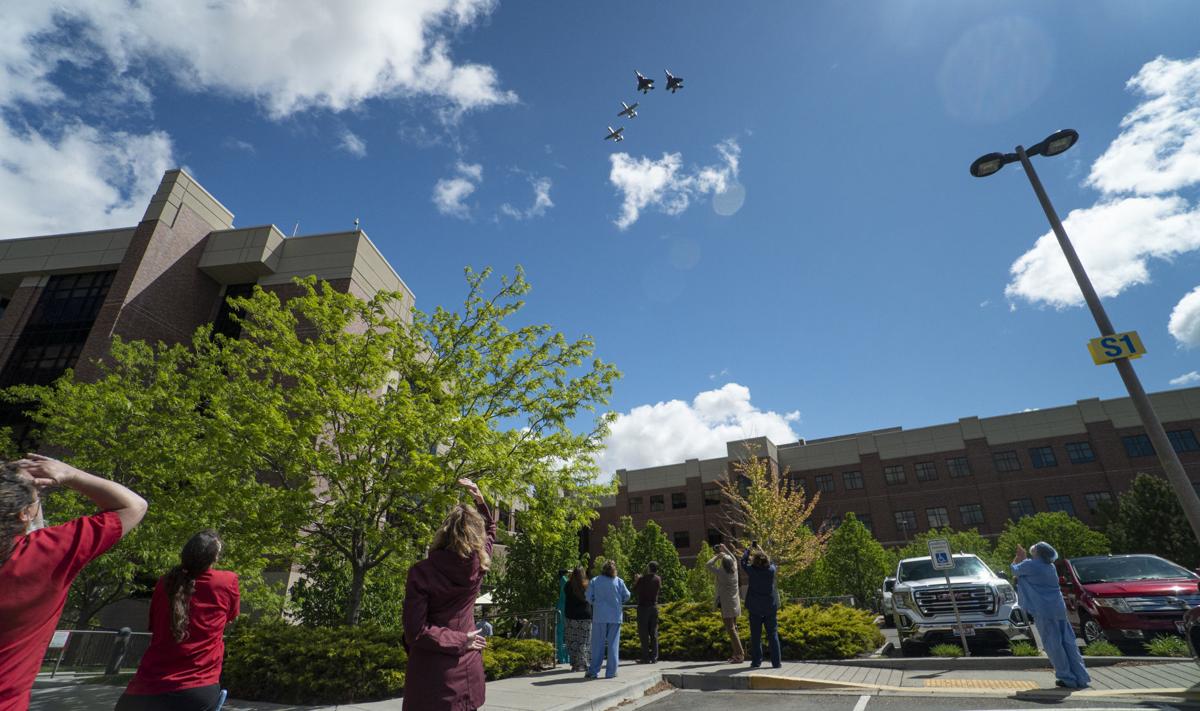 TWIN FALLS — More than half of Idaho's COVID-19 cases this month have come out of the Magic Valley.
Twin Falls, Jerome, Lincoln, Gooding, Camas, Blaine, Minidoka and Cassia counties have had 255 new COVID-19 cases between May 1 and May 19, according to the South Central Public Health District.
That's 54% of Idaho's 470 new cases in May. During the past week, the region has had 106 (55%) of the Gem State's 192 new cases. Between May 18 and 19 the Magic Valley accounted for 37 of the state's 40 new cases.
Case jumps in several Magic Valley counties
Since the pandemic began, no county in Idaho has had more COVID-19 cases per capita than Blaine County — 509 of the state's 2,509 total cases have come from there. But there have been just 12 new cases there in May. Blaine County has observed stricter lockdown measures than other parts of the state.
Minidoka, Gooding and Jerome counties have seen significant jumps in cases in the past two weeks. On May 11, Minidoka County had seen 11 cases — that number's now at 20, an 82% increase. Throughout Idaho, only Washington County saw a bigger spike in that timeframe (going from one to 32 cases), and most of those were linked to an outbreak at a food production facility.
Gooding County has gone from 17 to 29 cases since May 11 (a 71% jump) and Jerome County's case numbers have risen 55%, from 71 to 110.
Twin Falls and Cassia counties haven't fared much better. Twin Falls has gone from 259 cases on May 11 to 340 cases May 19, a 31% increase. Those 81 new cases lead the state by far — Ada County has gained 59 new cases in that time.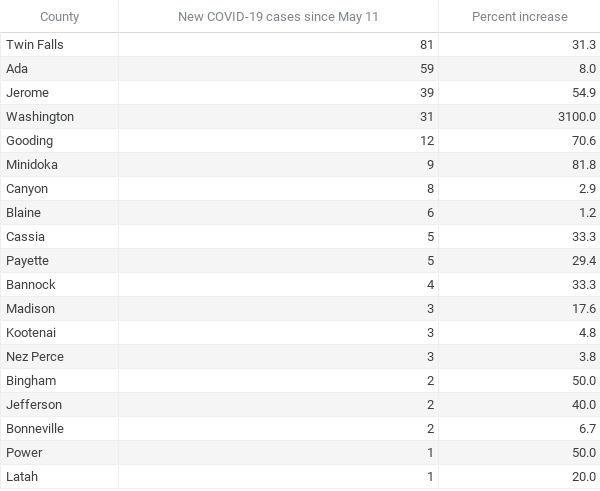 Blaine County experienced a 1% increase in cases between May 11 and May 19. Lincoln County, which has had a high per capita rate of infection with 29 cases, hasn't had any residents diagnosed with COVID-19 in the past week and a half.
According to the South Central Public Health District the region has had 88 hospitalizations and 25 deaths from COVID-19. Seventeen of those deaths have been in Twin Falls County, and six of those were added May 20. There have been 21 deaths among individuals older than 70.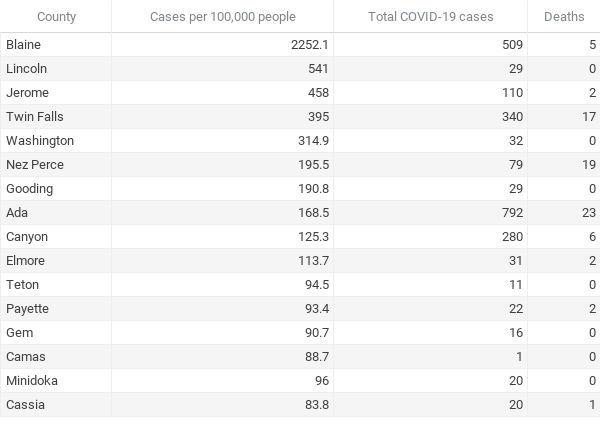 Get local news delivered to your inbox!
Subscribe to our Daily Headlines newsletter.