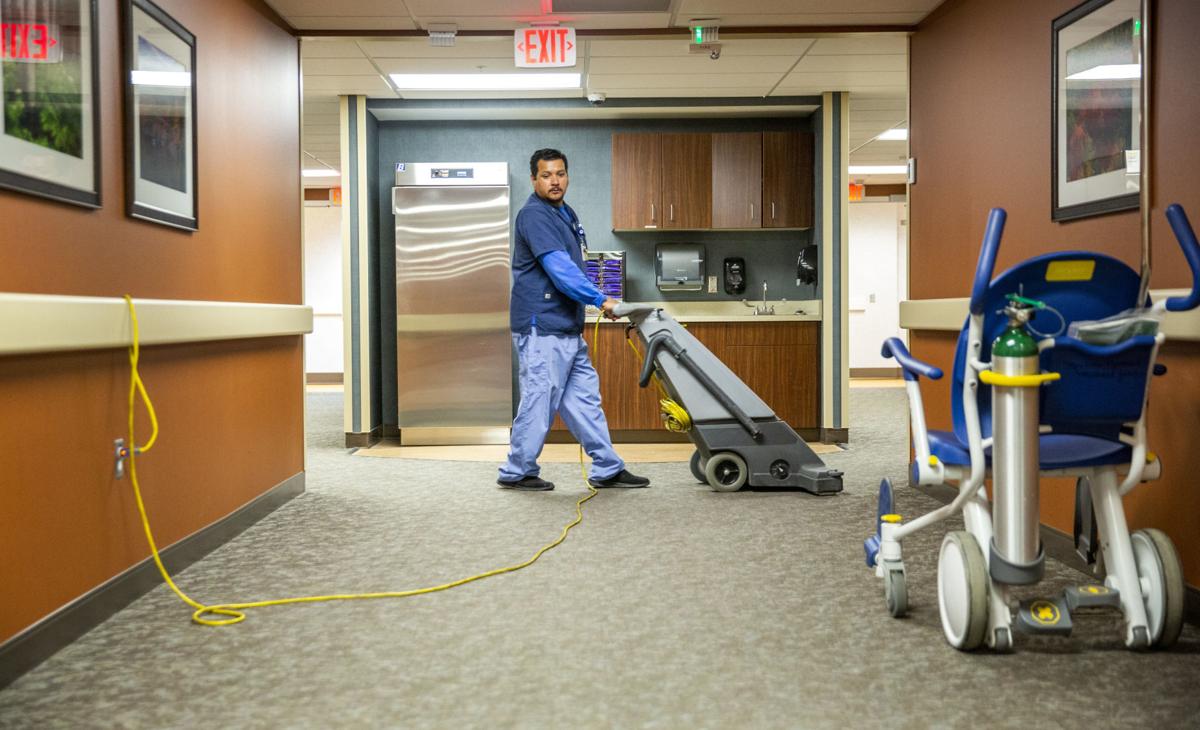 BURLEY — Hospitals around the Magic Valley are prepared to care for potential coronavirus patients and some have restricted visitor access.
The level of restriction at each facility may change as needed.
"Yes, we are prepared," said Tom Murphy, administrator at Minidoka Memorial Hospital in Rupert.
Murphy said people's panic has been more difficult to deal with than the virus.
"We have already seen some people who want to be tested, even though there is no evidence that they needed to be tested," he said. People with coronavirus symptoms, which include fever, cough and shortness of breath, are being screened and if they meet the criteria they will be given the test. As of Thursday, Minidoka Memorial had not tested anyone yet.
Murphy said if people are showing signs of the virus they should not wait to seek medical attention.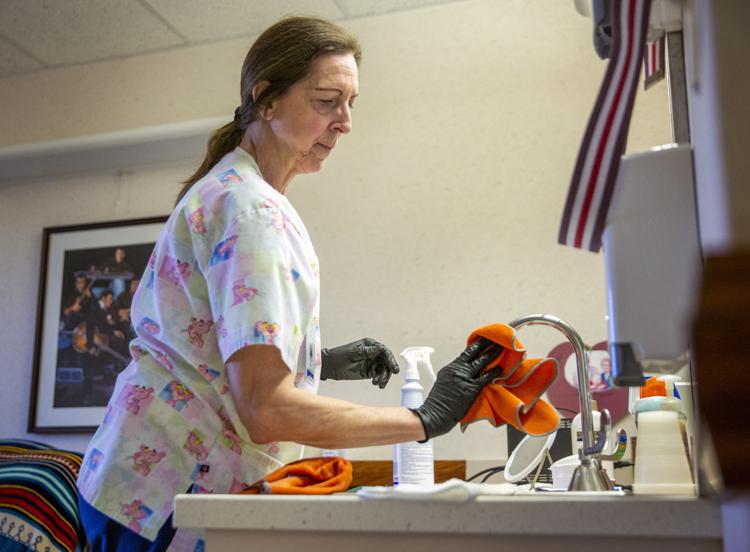 The Rural Health Clinic and the hospital are screening people as they come in the doors for symptoms and if they have signs they are immediately given masks.
People going to their doctor or to the hospital should also call ahead to alert the staff, he said.
"And please don't be offended if you are asked to put a mask on," infection control nurse RoZan Egan said.
Egan is working full time to keep hospital staff informed on the latest developments and to instruct staff on how to deal with cases that come into the hospital.
Cleaning and sanitary procedures were already in place at the hospital, Murphy said, cautioning people against making unnecessary trips to visit patients.
"If you're not sick, you don't need to visit the hospital," Egan said. "The person is being taken care of. And the person who is in the hospital may need your help when they get out."
Murphy said the hospital has started limiting access to its extended care facility for anyone showing signs of respiratory illness or fever or if they have traveled in the last 14 days.
"That list may expand," he said. Long-term care residents have also been instructed not to shake hands or hug and are told to stay six feet away from other people.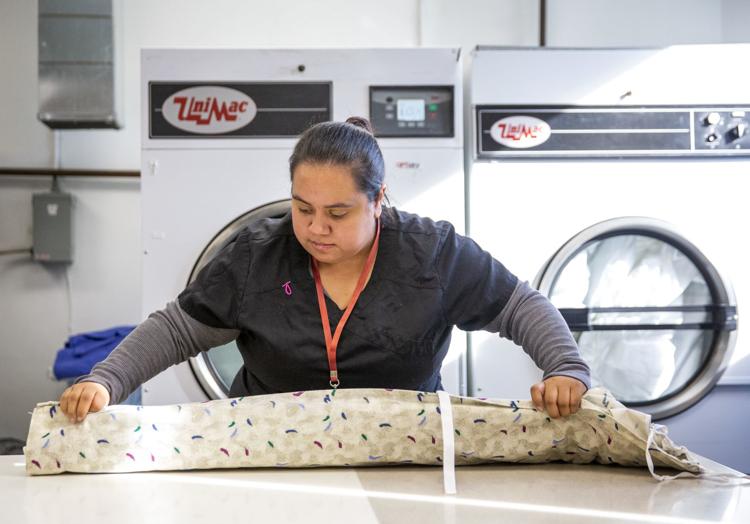 Murphy said the hospital has experienced some theft of masks, so they are now stored out of sight.
Lack of supplies, he said, could become a problem nationwide because of people buying items out of panic.
"The national supply of PPE (personal protective equipment) is strained," he said.
Egan said the masks must be fit-tested each year anyway, so the masks people are buying may not even be effective for them.
Like other health care providers, St. Luke's is actively preparing for impacts in the community should cases develop here," spokeswoman Michelle Bartlome said in a statement to the Times-News.
"St. Luke's has been monitoring the development of the coronavirus (COVID-19) and preparing for local impacts since early January," Bartlome wrote. "This timeline happens to coincide with the season where we see an increase in respiratory illness so many of the early steps we took related to infection prevention mirrored what we do each year to help prevent the spread of colds and flu — guidance related to frequent hand washing, covering your mouth when you sneeze, staying home when you're sick, etc. This remains good guidance when trying to protect against the spread of coronavirus."
Bartlome said the hospital is collaborating with health care and service providers, and public agencies like health departments, and has connections with the Centers for Disease Control and Prevention and others.
"This is important as we prepare and work to share information with our communities. Understanding that accessing up-to-date and trusted information about the virus is important, we continue to use and recommend information from the CDC and local health departments. They are great sources," she said.
Intermountain Cassia Regional Hospital said in a statement to the Times-News that the hospital is prepared to care for novel coronavirus patients if needed.
Visitor restrictions are in place to keep the hospital and clinics safe and healthy for everyone, and people with fever, cough, shortness of breath, sore throat, fatigue, nausea, vomiting or diarrhea should not visit or accompany a patient and should not enter the hospital except to seek care for themselves.
Complete coverage: What Idahoans need to know about the coronavirus
Looking for local information on the Coronavirus? We've got you covered.
Concerned about COVID-19?
Sign up now to get the most recent coronavirus headlines and other important local and national news sent to your email inbox daily.