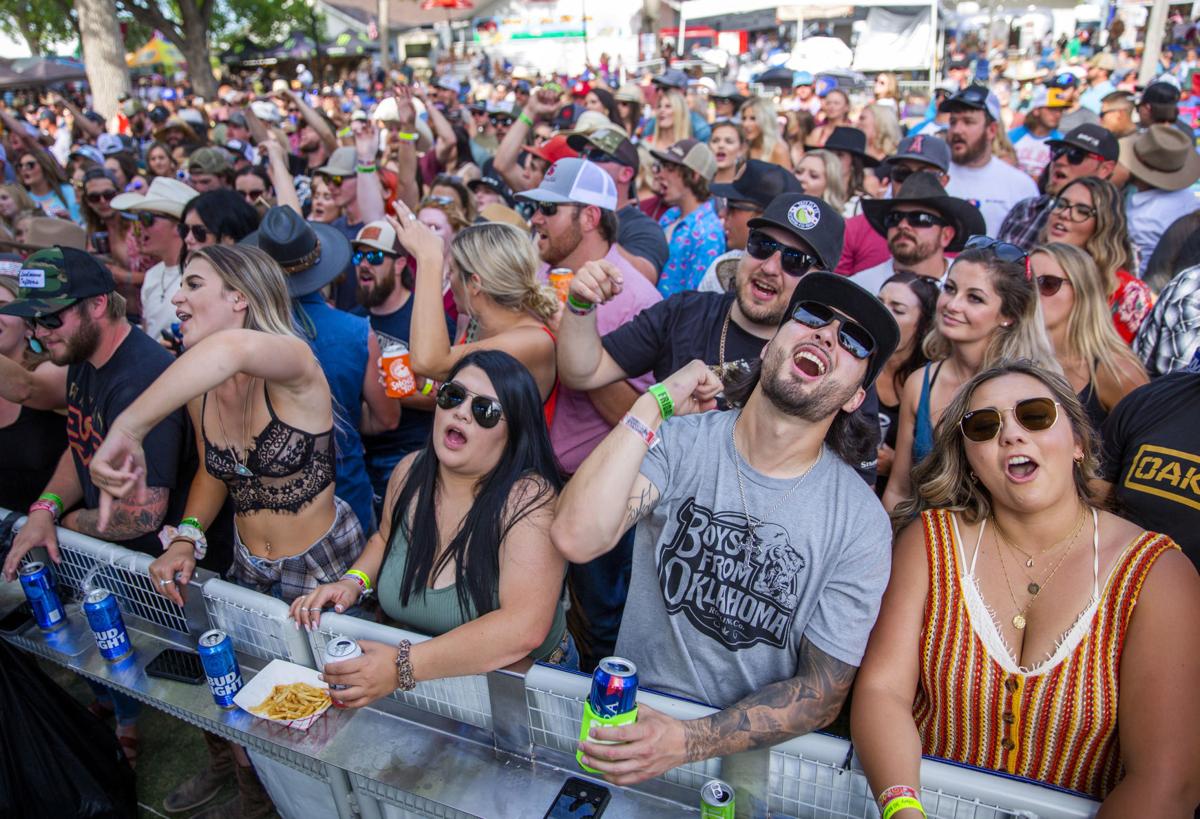 TWIN FALLS — The Magic Valley saw a 67% increase in COVID-19 cases in the last seven days, but that growth paled in comparison to the statewide jump: Idaho had 1,715 new infections last week.
Those 1,715 infections were double the previous weekly high of 862, which was set the week before. Idaho has now had 42% of its COVID-19 cases in the past two weeks alone, and the majority of the recent cases are coming out of the Treasure Valley. Ada County had 804 cases last week, while Canyon County had 354.
The eight-county Magic Valley region produced about half of the Gem State's COVID-19 cases in May, but the 207 new cases here last week were the most since April, when Blaine County was one of America's COVID-19 hotspots.
Twin Falls County had 82 new cases last week (more than double the week before), while Minidoka and Cassia counties had 52 and 57 respectively (about 50% increases). Some of those jumps are due in part to new outbreaks at food processing facilities.
Even though the Magic Valley is faring much better than the Treasure Valley right now, there are some disconcerting trends, said Dr. Joshua Kern, vice president of medical affairs for St. Luke's Magic Valley, St. Luke's Jerome and St. Luke's Wood River.
Kern said St. Luke's Magic Valley facilities aren't overwhelmed right now, but he is worried about how dramatically the community has abandoned social distancing.
He also said it's a bit worrying that at some large gatherings people aren't making much — or any — effort to wear masks or maintain social distance.
Kern didn't name any specific gatherings, but at the Hwy 30 Music Fest this weekend in Filer hundreds of people packed themselves shoulder-to-shoulder and very few individuals attending the event wore masks.
South Central Public Health District spokeswoman Brianna Bodily noted that seven of the eight counties in the health district have had documented community spread of COVID-19. That means more and more people are contracting COVID-19 without knowing how they've been infected.
The health district is starting to see more cases originate out of public places, such as parks, Bodily said.
Masks, testing and politics
Many in the Magic Valley have stopped practicing social distancing and wearing masks. In many cases, people have begun shaking hands again.
It's far too soon to stop socially distancing and wearing masks, Kern and Bodily said.
"The reality is we need to slow the spread of the virus," Kern said.
There have been widespread arguments on social media about the efficacy of mask wearing. Masks work, Kern said. When the coronavirus is spread via airborne particles, it's typically saliva droplets — large, clustered particles — that do the damage. Even a cloth mask works when it comes to stopping you from sharing or breathing saliva particles.
Some people have also dismissed the seriousness of rising case numbers, saying the increase in cases is merely a result of increased testing.
That thinking is problematic for a few reasons. For one, pretty much all increases in testing here have occurred due to specific outbreaks, often at food processors or assisted living facilities, Bodily said.
There hasn't been any broad, general increase in testing. But Kern noted that the number of positive tests is increasing. The reality is the virus is spreading faster as people stop taking precautions.
"Even if you don't care about your own health, it is important to remember that you're not the only person in the community," Bodily said. "It has to be about our community or we'll never get out of this."
Big repercussions?
Idaho's increase in cases has already caused the state to extend restrictions that could have ended last week. The state is still in stage 4, the final stage, of its reopening plan.
Failing to slow the spread could force Idaho to backtrack even farther, to a more restrictive stage.
There are three ways we can handle the pandemic, Kern explained. We can shut down the economy — that comes with some strong, unwanted consequences. We could theoretically allow the virus to run rampant, and have everyone get sick at once. Then hospitals would be overwhelmed and significantly more people would die — that isn't really an option.
The most reasonable solution is to practice social distancing, wear masks and wash your hands.
But if people don't slow the spread, the negative effects of the pandemic could drag on in Idaho and the U.S. much longer than in places that have more diligently adhered to best COVID-19 practices.
"We all want to get back to our lives," Bodily said. "If you want to have life get back to normal, you have to hold on a little longer."
Concerned about COVID-19?
Sign up now to get the most recent coronavirus headlines and other important local and national news sent to your email inbox daily.