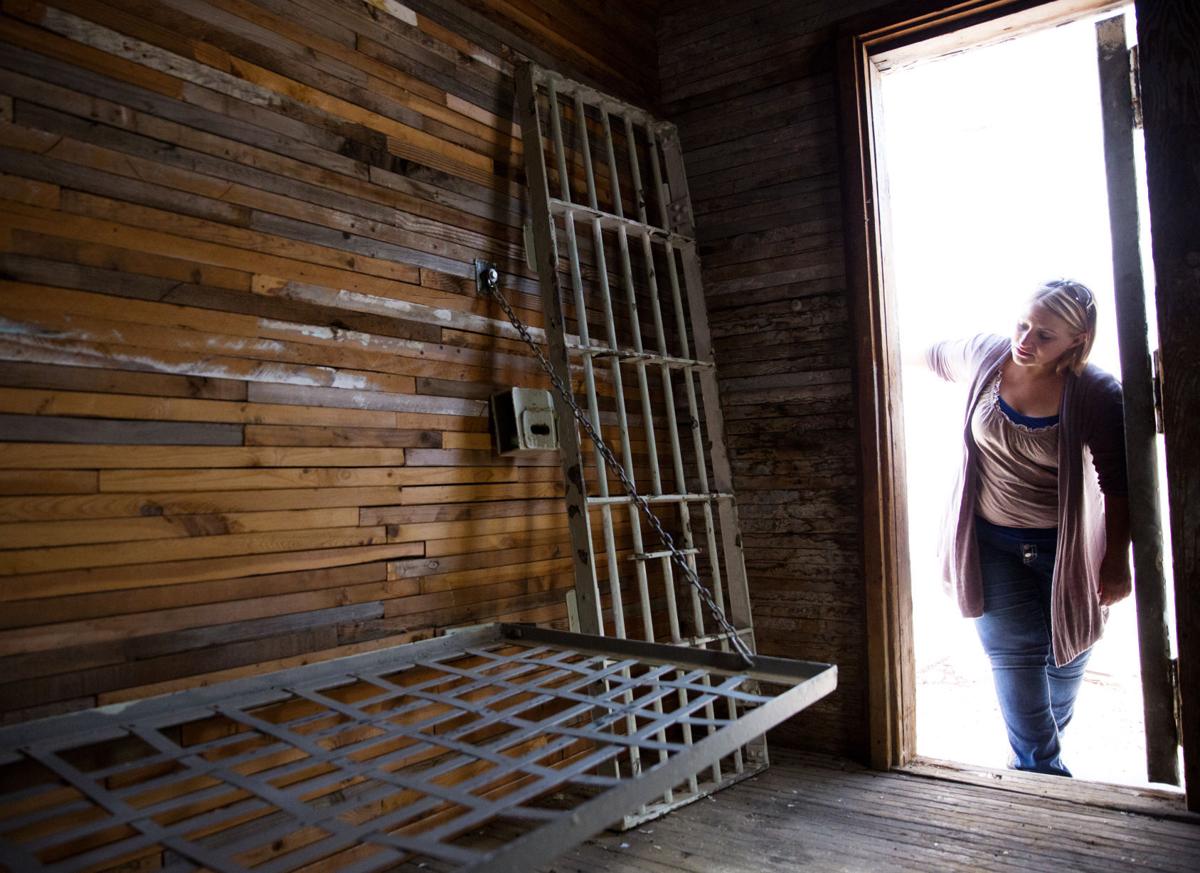 Owner Herman Stricker in the 1870s sold opium to Chinese miners who worked and lived in the Snake River Canyon. The foundation of his China House opium den still stands near the rock outline of "Stagecoach King" Ben Holladay's stage stop.
West of the site lie the remains of Bill Dowdle, who shot up the "town" during a drunken rampage and was shot and killed by Lucy Stricker's brother Charles Walgamott. Some buried alongside Dowdle in the small cemetery died while following the Old Oregon Trail; others died while on the intersecting stage route and Kelton Freight Road.
Yes, there's plenty to intrigue at the historic Rock Creek Station and Stricker Homesite south of Hansen. And the site is a prime example of what's possible when public funding and private efforts combine.
The Stricker family eventually sold the farm ground. But it donated to the Idaho State Historical Society the homesite with its 1900 Victorian mansion, log store and two dirt cellars carved into the basalt bedrock — one of which was used as an early jail. Today the site is managed by the nonprofit Friends of Stricker Inc., whose volunteers give tours and host events to help cover the cost of its operation.
The site, surely an oasis to travelers on the old trails with its cool mountain stream and plentiful shade trees, was listed on the National Register of Historic Places in 1979. It now draws 2,500 to 3,000 visitors each year, said Jennifer Hills, Friends of Stricker president and a Stricker descendant. Local history and prehistory are displayed onsite in a modern interpretive center.
But few community museums in south-central Idaho have such strong backing as Stricker Ranch.
Museums' confines — both physical and financial — determine much of their potential. Financial backing for historical museums varies from zero in Gooding and Lincoln counties to more than $20,000 per year in Twin Falls and Cassia counties and double that in Minidoka County.
And the amount of support given each is evident.
Minidoka County Historical Society received nearly $42,000 this year from the county coffers. Its displays are attractive and well organized, and its paid staff is knowledgeable and enthusiastic. The museum, open year-round, has an air of optimism — based partly on the knowledge that its operation is secure well into the future.
"It gives everyone an incentive knowing there is some money to work with and we aren't going to have our lights shut off tomorrow," said Gary Schorzman, a former board president. "It keeps the museum alive, looking good and bringing people in."
Schorzman is spearheading the historical society's project to digitize 111 years of old newspapers, a project that costs $10,000 per 25 years. So far he has raised enough donations to finish the first 50 years. He expects those pages to be available to the public by the end of the year.
The future of other local history museums, however, is shaky. They need money and manpower, and both are hard to get.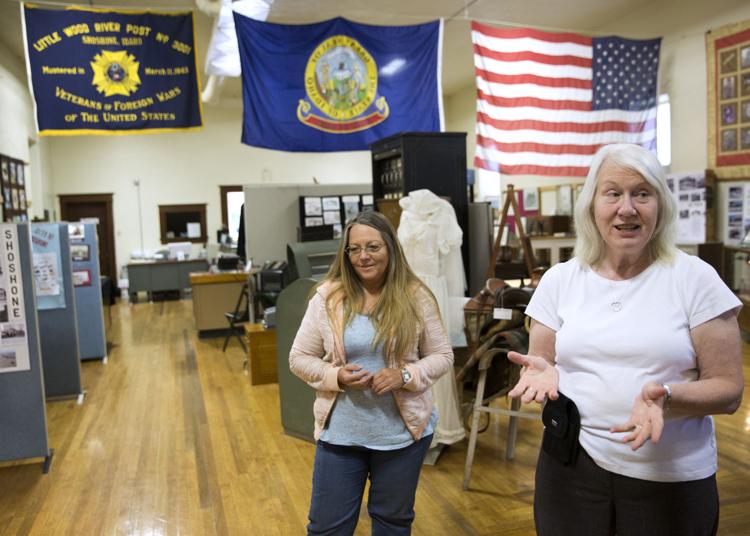 The staffing problem
In the past, small museums ran on the energy of volunteers. If someone from the local historical society was available that day, the museum was open.
But times have changed, Cassia County Commissioner Bob Kunau said. Many museums are struggling financially and for lack of volunteers.
"If you can't pay someone to keep the museum open," Kunau said, "you might as well lock the doors."
Cassia County embraced that new reality. Jolynn Gummow, 44, of Heyburn is one of two part-time county employees at the Cassia County Historical Museum. She turned down a higher-paying job elsewhere to replace longtime museum curator Valerie Bowen, who resigned to go on a mission.
The Burley museum holds live history days for hundreds of local students every September. Black powder demonstrations, cheese making, yarn spinning, gold panning, Dutch oven cooking, fiddlers and mountain men educate and entertain. Schoolteachers organize the entire event.
Gummow — one of the few paid museum workers in south-central Idaho — enjoys her job but could use some help. Gone are the days when folks would volunteer to arrange exhibits, greet visitors and polish displays.
"I have no volunteers," Gummow said. "No one wants to do it. No one wants to come in here unless they get paid."
Cassia County over the years has increased its financial support for the museum. Burley also chips in, Gummow said, by providing the park and structures that house its artifacts.
Still, the museum has a lot of work to do: A log schoolhouse needs to be moved to a new foundation before the rare structure collapses, and warehouse space needs to be converted for expanding exhibits.
It's more than Gummow can do by herself.
Upping investment
As volunteer labor declines, public investment must rise if a museum is to survive.
Somehow Jerome County has kept two historical sites open with little financial support from the county: The Depot Museum in downtown Jerome and the Idaho Farm and Ranch Museum just off U.S. 93 north of Twin Falls.
Until three years ago, the county contributed just $1,000 per year to the Jerome County Historical Society, longtime volunteer Linda Helms said. The rest of the museum's expenses are paid by donations and society membership dues.
The county now chips in $5,000.
"There's a big push now for us to look at our heritage and genealogy," Jerome County Commissioner Charles Howell said.
But even the bigger county contribution can't erase another loss.
In past years, the Jerome society maintained a robust volunteer base, Helms said. But 20 of the group's volunteers have died in the past decade, and many of the remaining volunteers are 80 and older. Only four are younger than 70. It's a challenge to get young folks involved, let alone interested.
"The only young people who come to visit are grade school children who come on a tour with their teachers," Helms said.
The historical society draws its largest crowd at its Live History Day each September at the IFARM, and the event's $5 admission charge brings in a small income.
The museum has reached a critical point, volunteer Sue Black said. The group has had to get creative in finding other ways to raise money; it now rents buildings at the IFARM for special events.
"If we are going to continue to operate this museum," Black said, "it needs to go on the tax roll."
Gallery: The coolest stuff in historical museums
Our photographers poked into the corners of south-central Idaho's historical museums to show you some of the most fascinating remnants of the past.