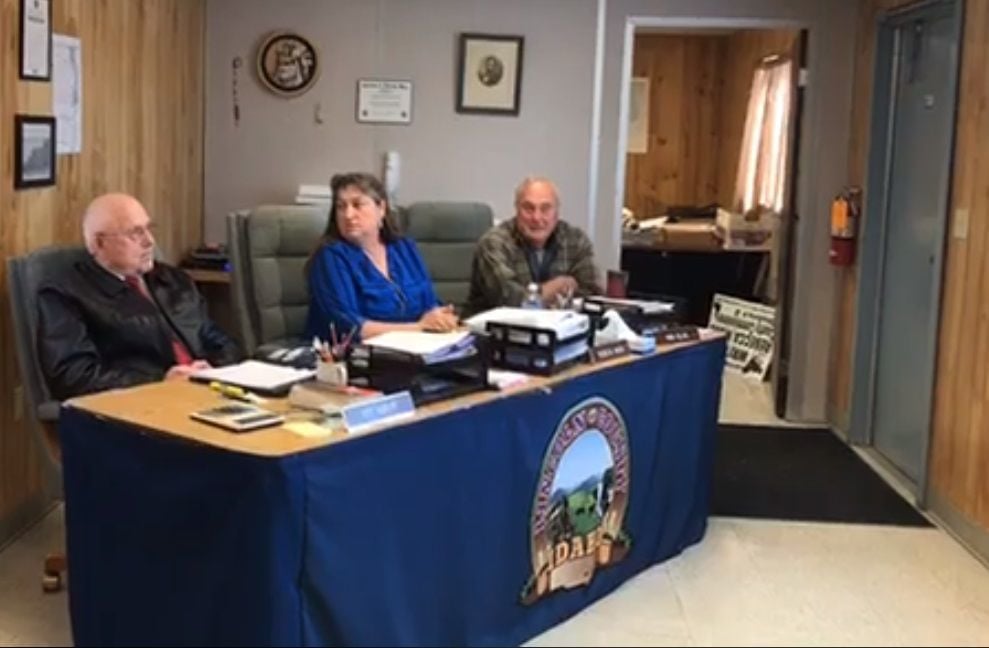 SHOSHONE — The Lincoln County Commission on Wednesday rescinded its earlier decision to ban video recording during its meetings.
On Monday, commissioners voted 2-1 to ban video recording, despite warnings from County Prosecutor Richard Roats that their decision was "arbitrary and capricious."
After the commission's meeting on Monday, Roats asked Commission Chairwoman Rebecca Wood to call a special meeting on Wednesday.
Wood, who cast the sole dissenting vote on Monday, told the Times-News on Thursday that the community reacted strongly against the ban.
Comments on the county's Facebook page chastised the commissioners for their decision and refueled the ongoing effort to recall commissioners Rick Ellis and Roy Hubert.
A petition drive seeks to oust the two commissioners who voted to build a new courthouse in a new location instead of preserving the historic courthouse that has stood since 1904.
The vote to ban video recording came a week after County Clerk Brenda Farnworth set up a cellphone to record a County Commission meeting in addition to taking the minutes. The video, which was streamed live on the county's Facebook page by the clerk's office, shows Ellis telling Wood to shut the recording off. When Wood refused, Ellis walked out of the meeting.
Wednesday's special meeting was streamed live on Facebook from the County Commission's modular office at the courthouse in Shoshone. After opening the meeting after an executive session "to address pending litigation," Ellis made a motion to rescind his earlier motion banning video recordings.
"And that's it," he said.
Wood called for a second to the motion, to which Hubert responded.
After seconding Ellis' motion, Hubert said he had hoped to bring the issue up at the next regular meeting.
"But I'm glad that it's here today," he said. "I hope we can get this behind us."
Afterward, Hubert made a motion to allow video recording and streaming at all regular meetings, with the exception of executive sessions. He also moved that the county purchase "a new video camera with better video and better sound, so it can be streamed on our county Facebook page."
The county clerk's office will be streaming the video each week, Wood said.
"I think it's a great service to the public," she said. "I truly wish we had videos all along. I think they are a great idea."
Get local news delivered to your inbox!
Subscribe to our Daily Headlines newsletter.