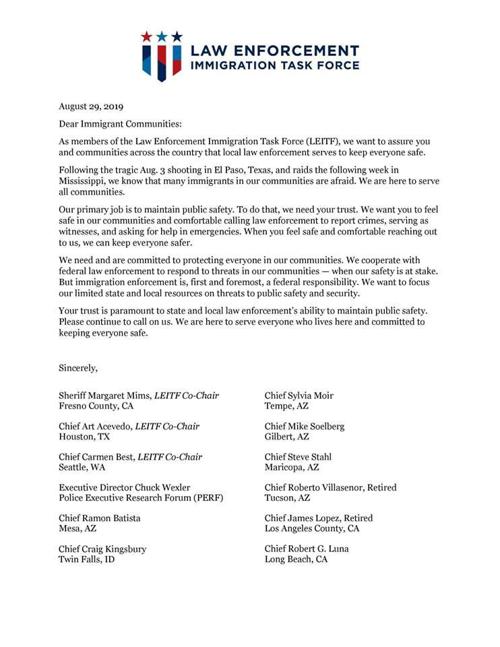 TWIN FALLS — The Twin Falls Police Chief wants immigrants in the city to know he is focused on keeping them safe.
A letter to immigrant communities dated Aug. 29 was released by the Law Enforcement Immigration Task Force and Twin Falls Police Chief Craig Kingsbury's name is among the more than 50 law enforcement leaders signing the document.
The letter's text refers to the Aug. 3 El Paso shooting and August immigration raids in Mississippi.
"We know that many immigrants in our communities are afraid," the letter reads. "We are here to serve all communities."
Kingsbury says he feels strongly about keeping immigrants in Twin Falls safe.
"All too often, members of marginalized communities have a fear and/or distrust of local law enforcement and as such become targets of victimization," he said. "I signed this letter in an effort to communicate with those folks here and nationally that their law enforcement officers will continue to protect and serve them regardless of nationality or status."
Boise Police Chief William Bones also signed the letter, along with law enforcement officials from Arizona, California, Iowa and many other states.
Get local news delivered to your inbox!
Subscribe to our Daily Headlines newsletter.