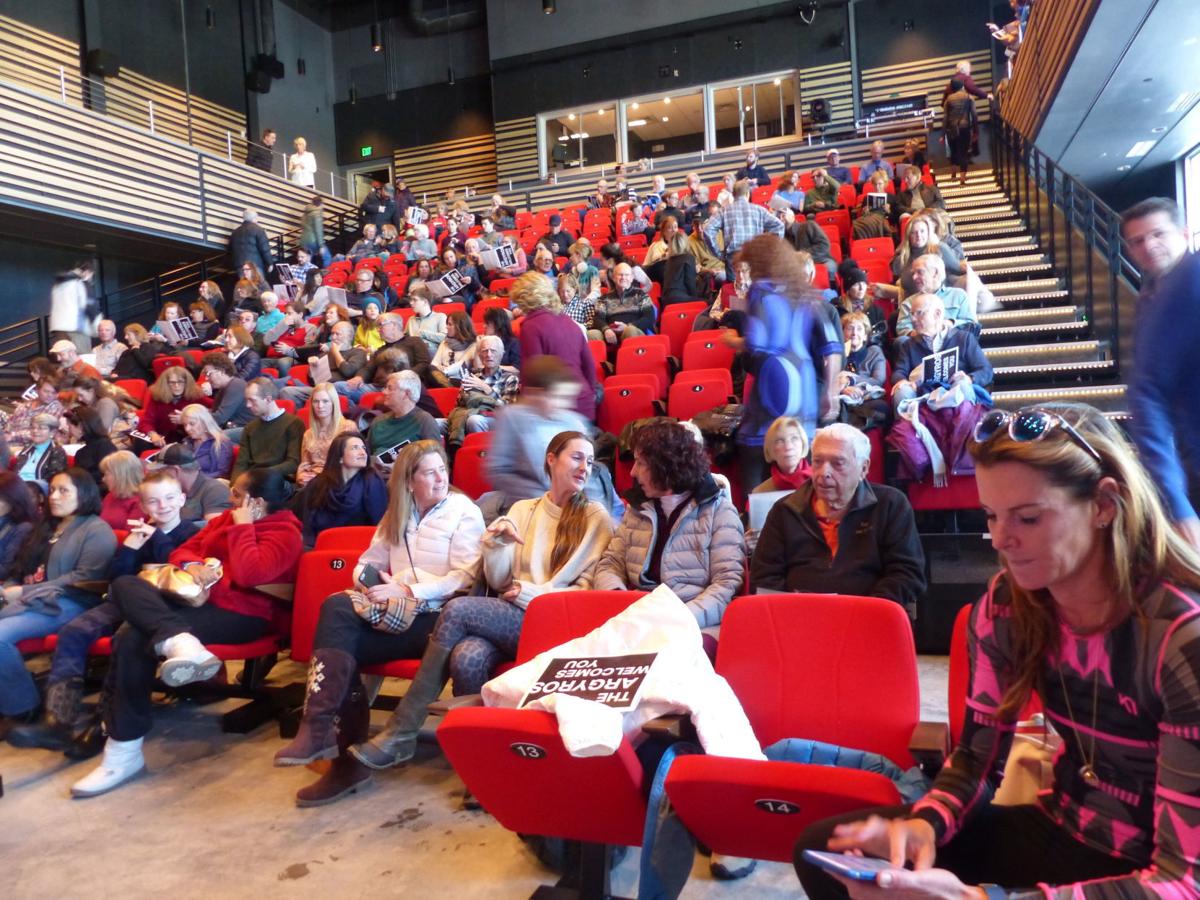 KETCHUM — The Argyros Performing Arts Center was still a concrete shell full of workers wielding blow torches and electrical saws when representatives of arts centers across the country began visiting Sun Valley for sneak peeks.
It opened to the public Saturday following a donor party featuring former Chicago vocalist Peter Cetera, who lives in Sun Valley. And, while many of the key pieces are still missing, it gave those who turned out for the opening an opportunity to see the possibilities the state-of-the-art facility holds.
"We're being talked about all over the country because of the state-of-the-art features we're putting in this building," said Michael Hoover, the Argyros venue and events manager. "It's flattering – and humbling – to have that recognition."
The $15 million 25,000-square foot facility opened on the site of the former nexStage Theater across from the Limelight Hotel in Ketchum.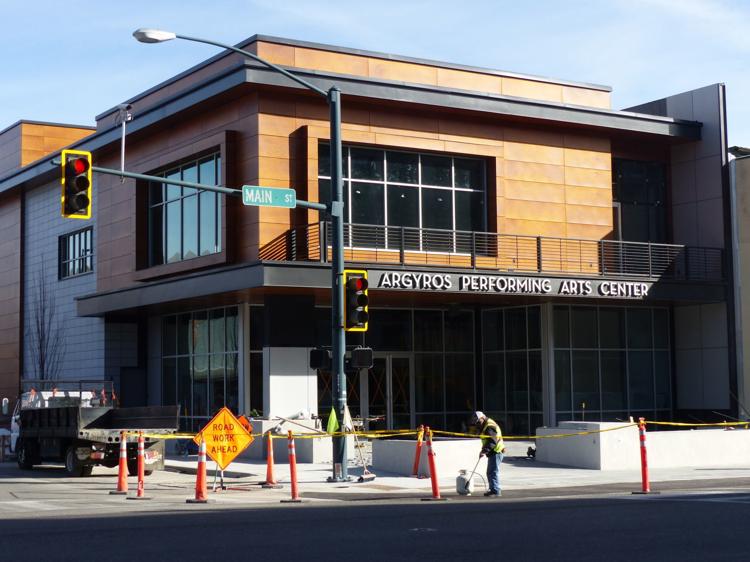 Inspired by the 283-seat Strand Theater in San Francisco, it features a performance hall, a café and a smaller studio that can be used for intimate performances, private luncheons and other gatherings
The main theater features 210 red-upholstered seats manufactured in Belgium that can be retracted to allow the main theater to be turned into a cabaret or even a gala dinner. And it has been configured to allow for an additional 250 seats when the occasion calls for it.
A Meyer Constellation sound system still to be dialed in transforms acoustics so the theater can reverberate as if a choir is singing in St. Andrews Cathedral or give musicians a Kennedy Center-like concert hall experience.
Fifty-plus microphones will pick up and amplify the voices of those on stage so no one need use a handheld or lapel mike.
"We'll be just the fifth performing arts center west of the Mississippi to own this," said Hoover.
A 4K quality projector offers such brightness and resolution that audiences will be able to see exceptional quality images with the shades up. The projection system runs so hot that it has its own air conditioning system on the roof to keep it cool.
The lighting designer will be able to walk out on a tension grid catwalk so strong it can hold an elephant to hang curtains and lights. In most theaters, Hoover said, the light apparatus is lowered to the floor for the desired number of lights to be affixed and then the lighting designer has to climb a ladder to turn the lights where he or she wants them.
"I can create a thousand different colors to illuminate the stage," said the center's technical director, Samuel Mollner, as he pressed an orange button on a color chart, then dragged his finger around the center of a computerized lighting display to turn the orange different shades of orange.
There is a resilient, or sprung, dance floor with shock-absorbing cushioning to reduce the impact on joints.
And the lobby will feature a café tentatively scheduled to be open from 7 a.m. to 4 p.m. seven days a week with coffee, beer and wine in addition to grab-and-go food.
Eighty-five dates have already been booked in the center's first 110 days, said Hoover.
Upcoming shows include a performance by America Ballet Theatre dancer and Sun Valley native Isabella Boylston and The Mystical Arts of Tibet, which features Tibetan monks sharing their culture.
Groups planning to use the center this coming year include the Sun Valley Film Festival, Sun Valley Wellness Festival, TEDxSunValley, Sun Valley Opera and the Sun Valley Center for the Arts for its performing arts and lecture series.
And the Sun Valley Summer Symphony plans to hold its first ever Winter Festival – all free, just like its summer concerts – Feb. 19-24.
More national and international acts will be booked as the center gets fine-tuned, said Hoover.
Tim Mott is a board member of Sun Valley Performing Arts, which oversaw the fundraising and design of the building. He said the center will augment the world-class venues in Sun Valley that include the Sun Valley Pavilion where the Sun Valley Summer Symphony plays and Sun Valley Ski Resort's Bald Mountain.
"I think people will be thrilled when they hear the sound system," he said. "It's extremely high quality and high fidelity and the reproduction of the range of sound is just astonishing. It has to be heard, it has to be experienced."
Get local news delivered to your inbox!
Subscribe to our Daily Headlines newsletter.