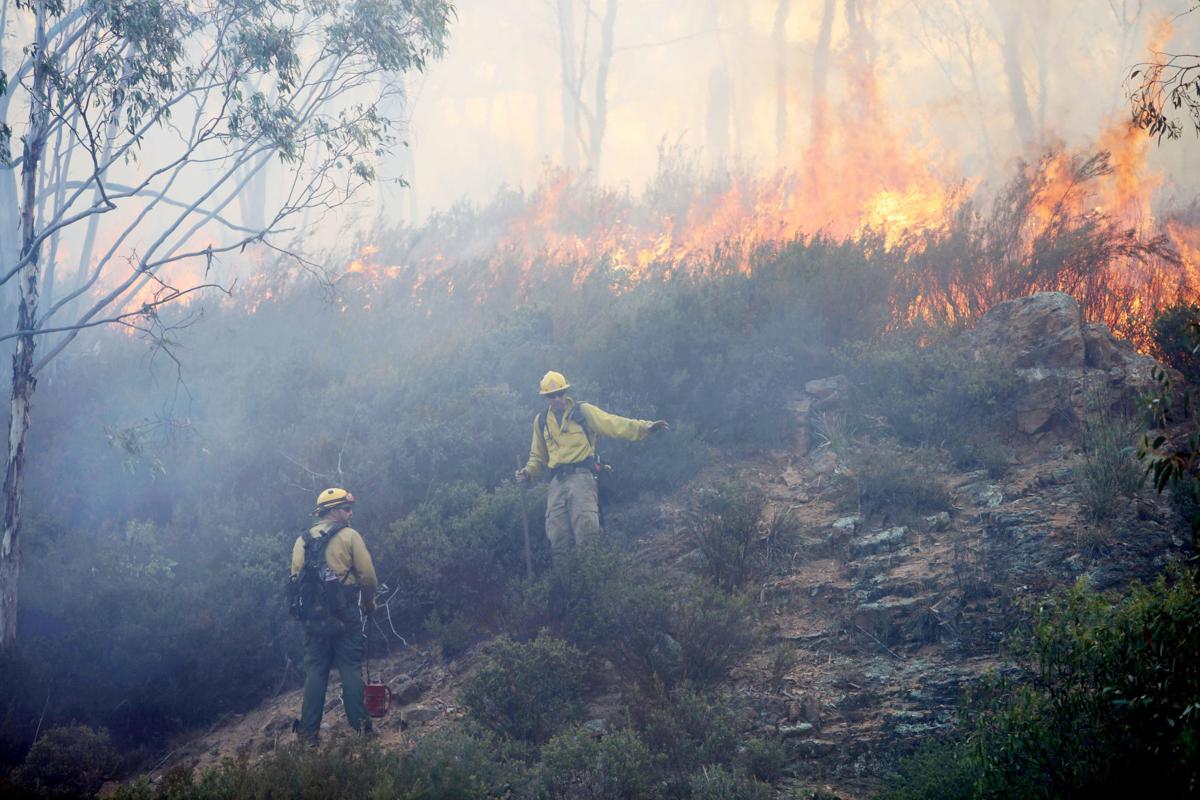 TWIN FALLS — Bush fires have burned more than 27 million acres — an area half the size of Idaho — in Australia since fall. More than a billion animals have died, many species have been pushed to the brink of extinction and entire sectors of the country's economy, such as tourism and logging, have been devastated.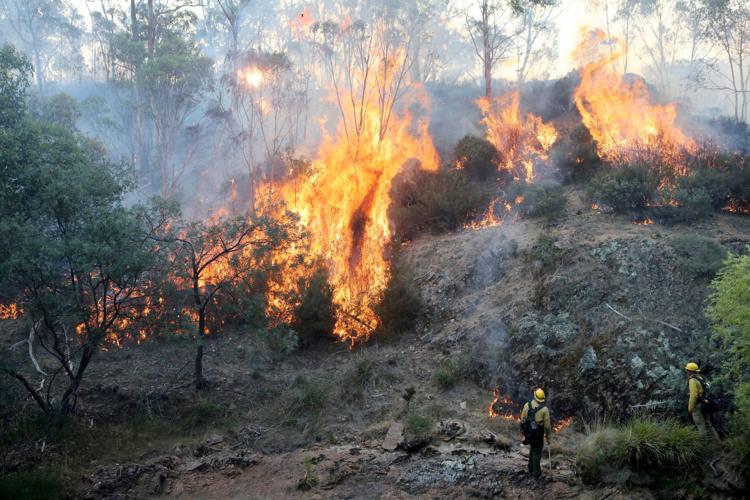 Paul resident Clay Stephens wanted to do what he could to help. So the Bureau of Land Management Twin Falls District fire safety and training officer volunteered to go to Australia and fight the fires for 30 days. He joined several hundred firefighters from the BLM, U.S. Forest Service, and U.S. Bureau of Indian Affairs assisting with the fires.
Three other Magic Valley firefighters have volunteered to go to Australia. Michael Johnson, an engine captain with the BLM Shoshone Field Office, recently got home after his 30-day stint. Mark Kelley, the engine equipment operator lead at the Shoshone Field Office, is almost ready to return to Idaho. Chris Belliston, an engine captain at the Burley Field Office, is leaving for Australia soon.
Stephens said chipping in when others are in need is part of being a firefighter.
"In fire, it's what you do," he said. "The biggest thing is just trying to go help out where you can."
The experience was a homecoming for Stephens. He's a dual citizen and was born in Darwin, Australia, at the northern end of the country, where his dad worked on a cattle ranch for 17 years. But Darwin is about as far away in the country as you can get from Victoria, in southeast Australia, where Stephens was fighting fires.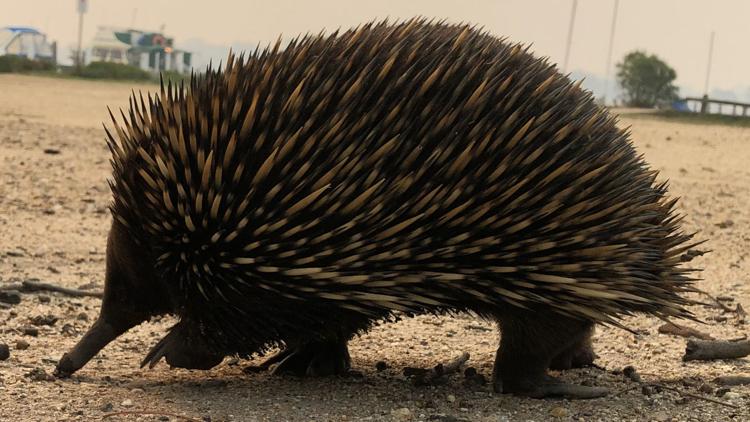 The Tambo complex fire that Stephens was fighting was 1.5 million acres. Stephens has seen big burns — he was at the biggest fire in Arizona's history earlier in his career — but the Tambo complex was more than twice as big as any fire he'd ever seen.
On the ground, the size of the fire doesn't change the tactics all that much. The main difference for Stephens was the landscape.
"The stuff that's burning is different from anything I've ever seen," he said. "The trees are all different."
By the time Stephens arrived in Victoria in January, Australian firefighters had been battling the bush fires for six weeks.
"It had already been a long slog for them," he Stephens said. "They were just happy to get some help. They were tired. They'd been getting beat up. … We were a bit of a breath of fresh air."
Even though many of the firefighters — many of whom are volunteers — were exhausted, Stephens said they couldn't have been more welcoming.
It was special to see how positively people responded to the disaster, Stephens said.
"Nobody was really worried about themselves," he said. "They were just trying to help something bigger than them, getting out the bushfires. … It was the way that I think people should treat each other, and seeing it on such a large scale … it was pretty humbling to be there and be a part of it."
Get local news delivered to your inbox!
Subscribe to our Daily Headlines newsletter.