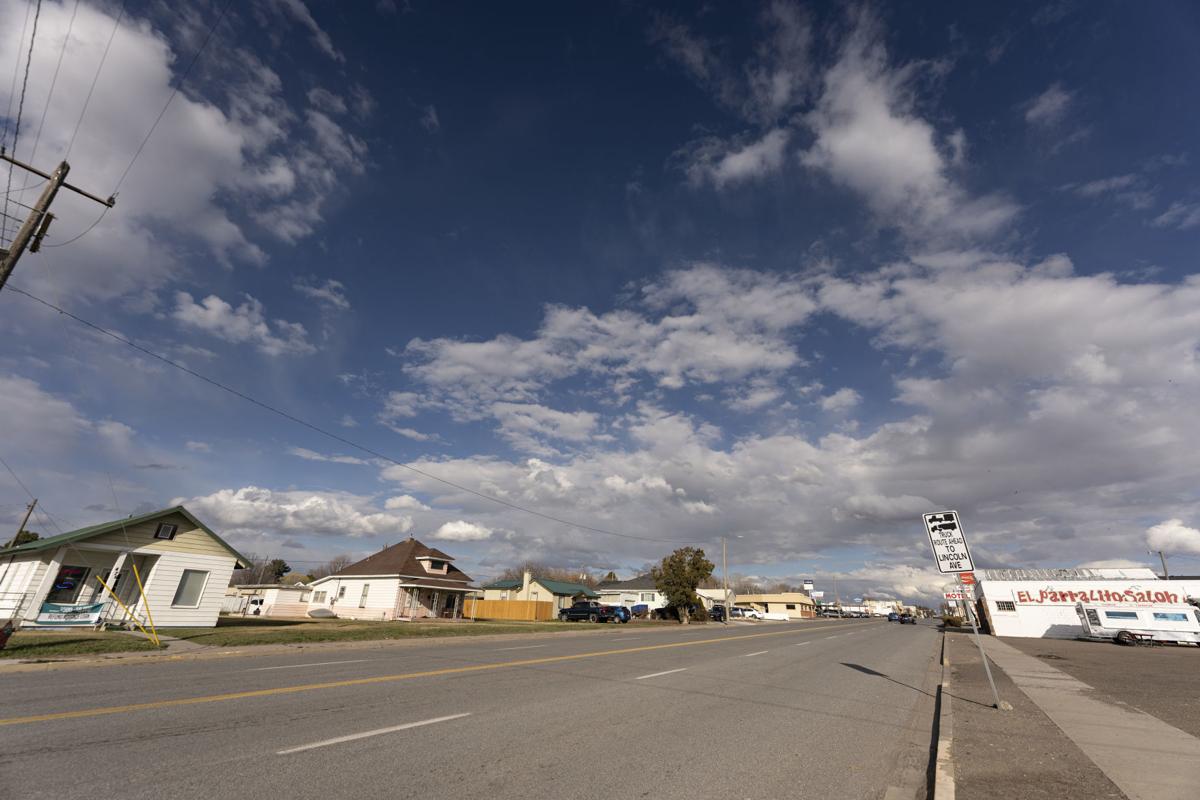 JEROME — It's been almost five years since the last time Jerome tried to pass a landscape ordinance requiring all new businesses to follow a streamlined protocol. That proposal never moved on because of concerns of over-regulation.
A new ordinance proposal has taken shape and gone through a handful of public hearings thus far, but the impetus to bring a new ordinance forward started with architects and planners for incoming businesses.
"The city was growing and we were getting a lot of requests for our landscape ordinance," Planning and Zoning manager Ida Clark said. "We thought it was a good time to sit back down and try again . . . Jerome is a great place to be and this brings back a little walkability and beauty to the community."
Planning and Zoning presented the new plan before the council for a potential vote at its March 3 meeting. The council voted against suspending the rules that require three reads before a vote, 3-2, with Mayor Dave Davis casting the deciding vote. This latest proposal was again met with concerns about the amount of regulation.
"I guess I just don't want to overly restrict something that doesn't need to be restricted," Councilman Jason Peterson said at the March 3 meeting. "... I think with everything, any kind of landscaping if it's not maintained or updated it's going to look like crap."
The basics of the plan include encouraging businesses to xeriscape requirements — implementing landscaping that requires little to no irrigation or maintenance — on trees that may be used and their height, restrictions on gravel that may be used as mulch, a ban on artificial trees, plants and carpeting and discouraging large plots of mown lawn.
The plan also includes requirements for buffers between different land uses and requirements for parking lots with more than 20 spaces.
Revitalization as Jerome experiences sustained growth is an issue receiving much attention. The city has design plans for a refurbished Main Street, is making headway on its connectivity plan intended to improve the city's walkability, and its Urban Renewal Agency has purchased parcels of land that will be turned into a mixed-use space of commercial, residential and green space.
Officials said the ordinance was a way for the city to have a say in how businesses in the community look and putting everyone on the same page.
"We want to have some standards in place for what we want to see instead of whatever we end up getting," City Administrator Mike Williams said. "... But at the same time, we don't want it to be too burdensome and drive businesses away."
The plan has moved back into discussion after the city council decided to hold back on voting at its latest meeting. Discussion on that item was removed from the council's March 17 agenda due to COVID-19, the infectious disease caused by the new coronavirus. Williams said the city wanted to make sure it could be discussed when more people were able to attend.
It is possible that Planning and Zoning could go back to the drawing board and reassess its current proposal depending on concerns raised by the council.
"We're still in discussion with the city council to see if it meets their expectations," Williams said. "If it doesn't, we'll look at where they want to scale back. Right now we're in wait-and-see mode."
Existing businesses do not fall under the new ordinance unless they want to make changes to their landscaping or change the use of their building. Jerome is trying to take the same lead as places such as Twin Falls and Gooding, which already have landscape ordinances in place as the areas grow. The timeline is unclear for when this may go before the council for a vote, but the city wants to explore all avenues beforehand.
"I understand those concerns," Clark said about over-regulation. "This is something new, and we're going from having some suggestions to having quite a process. Our goal is for small and large businesses to come in, but if it becomes a discussion item we definitely want to address that."
Megan Taros is a Times-News reporter and Report for America corps member covering the Magic Valley's Hispanic community and Jerome County. You can support her work by donating to Report for America at http://bit.ly/supportRFA.
Get local news delivered to your inbox!
Subscribe to our Daily Headlines newsletter.