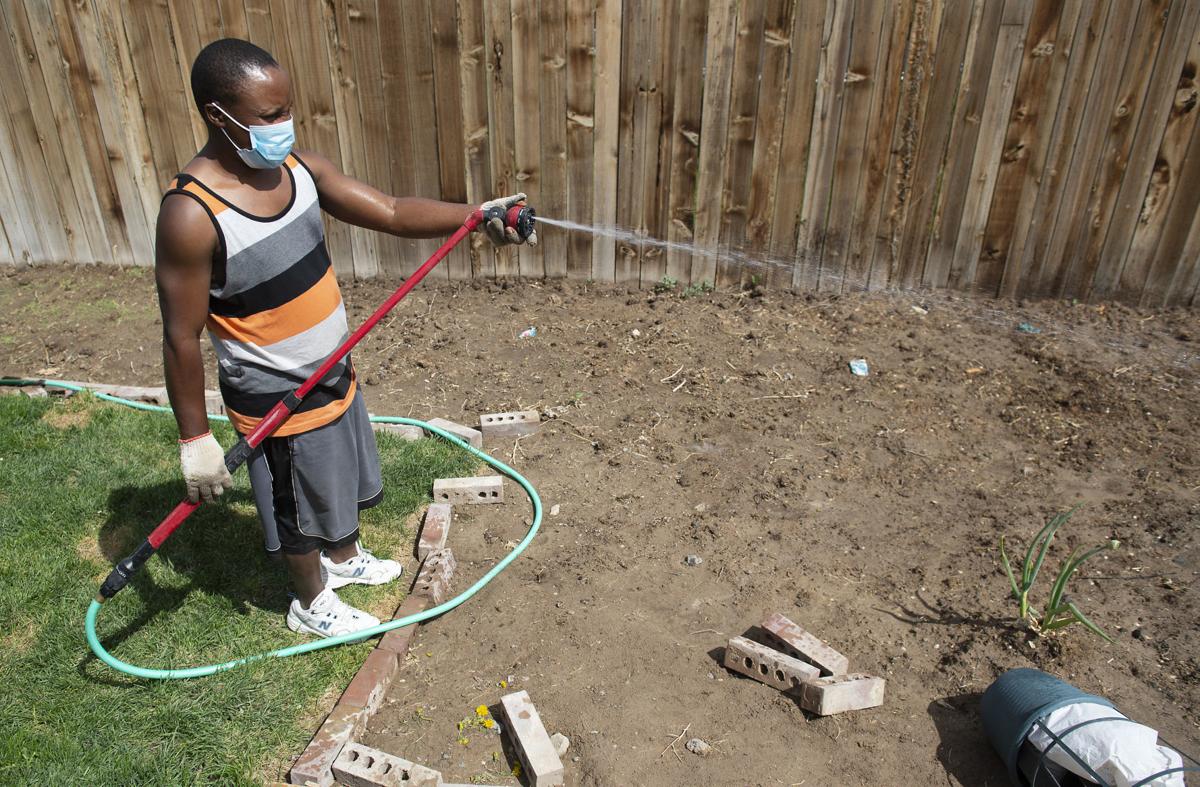 TWIN FALLS — Like most everyone now, Alex Cizungu has fears about COVID-19. Cizungu, a refugee from the Democratic Republic of Congo, feels uncertainty with every trip to his job at a plastics plant or to the grocery store. He could be putting he and his family at risk, but there will likely be no way to know if any of them have the virus until it's too late.
But one of his bigger worries is for his brother who is in a refugee camp in Uganda, where the chances of the virus sweeping through the crowded facilities are high. The worry, however, is mutual.
"He wonders how we live in America where we're the epicenter of the virus," Cizungu said.
The three refugee resettlement programs statewide are combating the spread of the virus in the refugee without state funding. While the state's coronavirus website is available in many of the languages refugees in Idaho speak, the brunt of the work falls on individual centers to translate material and act as liaisons between refugees and health care providers.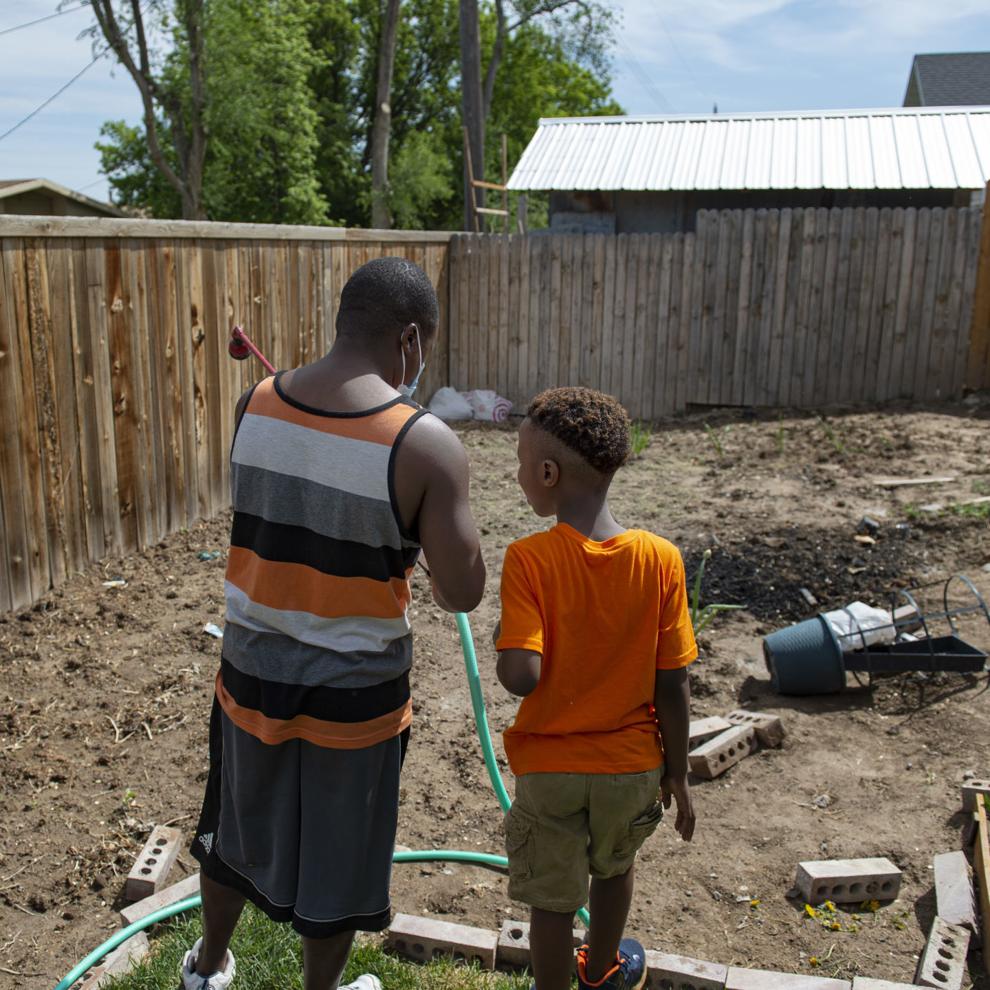 Meanwhile the College of Southern Idaho Refugee Center and others are shifting to providing services over the phone, a complicated task because some typical best practices in aiding refugees must be modified or done away with completely.
"One of the services we provide is to teach English, and to virtually provide classes is very, very challenging," said CSI Zeze Rwasama, director of the CSI Refugee Center, said. "We are using visual aids for teaching and we can't do that on the phone."
The Refugee Center appointed community advisers to check in with the 313 refugees it provides daily services to throughout the pandemic, including asking about symptoms, making sure they have enough food and connecting them with health care should the need arise.
What's worrying is what happens outside of the services the center is able to provide.
"It is very difficult to provide refugee services over the phone because refugees still have to go places and we are limited in what we can do," Rwasama said. "Right now we are only providing them transportation to necessary medical services (and their jobs)."
There is a lot of fear in the refugee community right now, said Cizungu, who is one of the Refugee Center's community advisers. Many refugees in the Magic Valley are still working and risk infection every day.
"We're going to work and we don't know when or where we can get the virus," Cizungu said. "It's stressful . . . it's like we are living a half life."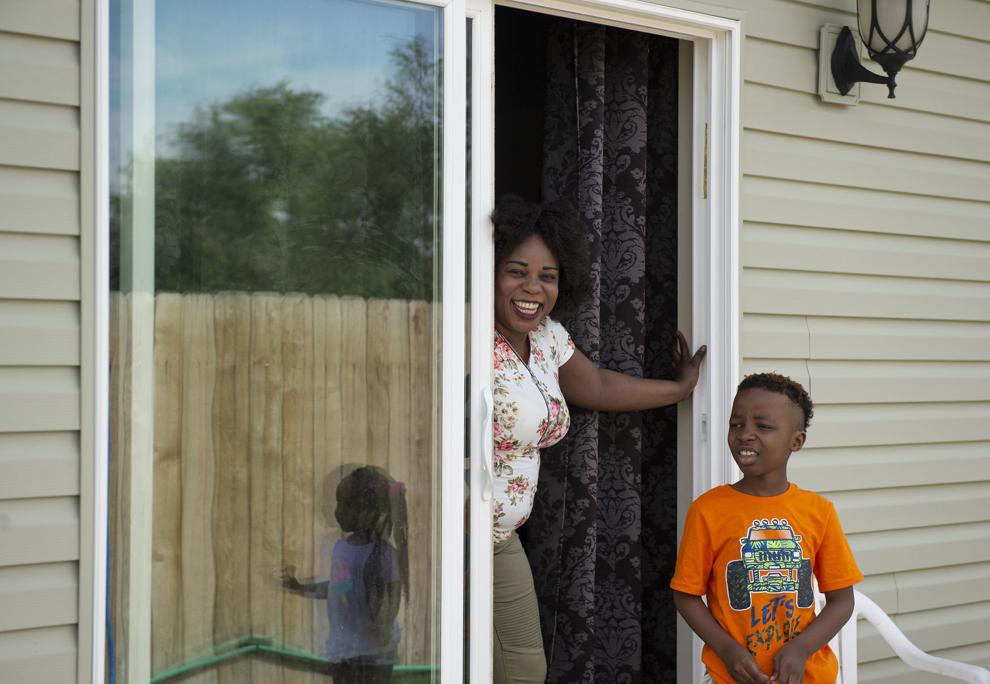 Refugees in the Magic Valley mostly work on dairies or in food-processing plants, so the majority of them haven't lost their jobs. At the International Rescue Committee in Boise, the scene is completely different as the majority of refugees work in the hospitality industry, which has been roiled by the coronavirus.
It is also more difficult to get a handle on how many refugees who have moved on from needing its services are handling the pandemic. While the Rescue Committee is working to compile information on the whereabouts of people it no longer has track of, it's still difficult to get in touch with everyone, especially when more than 5,000 refugees are in immediate need of its services during the pandemic.
"Refugees inevitably move on to better jobs, better apartments, and it's a little harder to track them down if they're not connected to us," said Julianne Donnelly Tzul, executive director of the International Rescue Committee in Boise. "So we do a little social detective work . . . to fill in gaps in contact information so we're getting to people who have become independent of us. We have not fully cracked that nut, but we're working on it."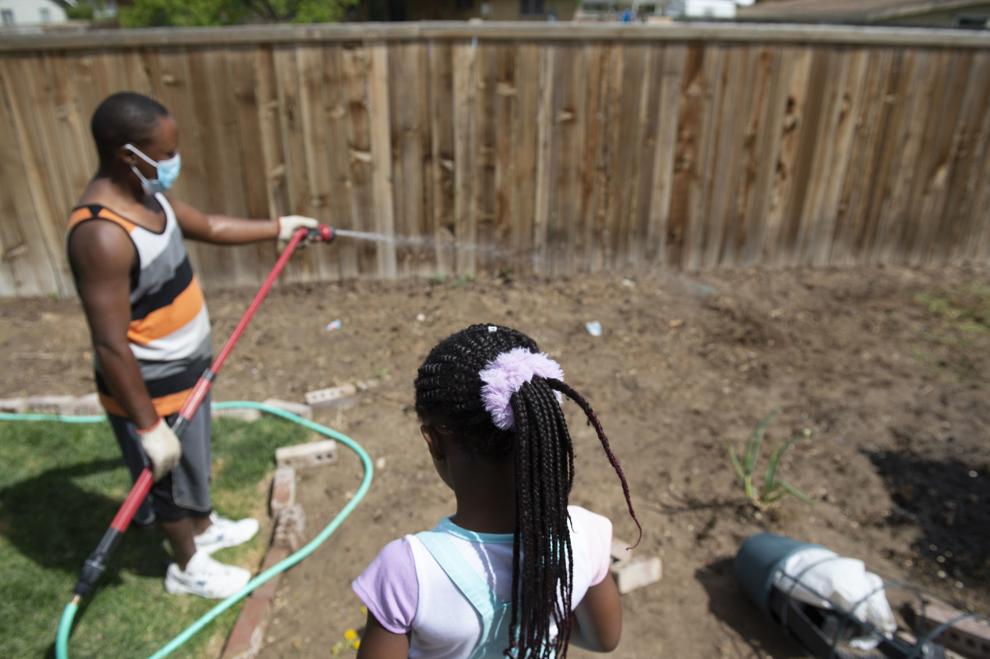 Now that refugee resettlement is halted in the wake of COVID-19, federal funding coming to resettlement programs will be drastically reduced. The CSI Refugee Center was approved to take in 114 refugees this year and so far resettled only 51.
The Refugee Center and the International Rescue Committee both have plans to cope with reduced budgets and also receive other grant funding for their services. It is not anticipated that either will close or gut programs because of the cuts.
The federal government pushed the date resettlements would restart from May 1 to May 15, but resettlement centers anticipate it will be pushed again.
"For that to happen involves the coordination of many government agencies to allow a refugee to travel," Rwasama said. "Many of those agencies are working with limited staff. I don't see how we can receive refugees during this time."
But the halting of resettlement doesn't just have consequences for the centers taking in refugees, but refugees who were set to travel this year and those expecting to be reunited with their families.
Fewer than 1% of the millions of refugees who need to be resettled ever make it to their destination. The required examinations and paperwork for a refugee to be resettled expires, and now those who were prepared to depart right before the pandemic began will have to start over.
In the time it may take for arrivals to begin again, required medical exams, vaccines and security clearance will expire for some. That puts them in the back of the line for resettlement.
"When arrivals were stopped there were dozens of people in queues ready to come," Donnelly Tzul said. "People waiting for years and doing everything asked of them. Whenever there's a stop all the gears keep moving and people's eligibility falls off."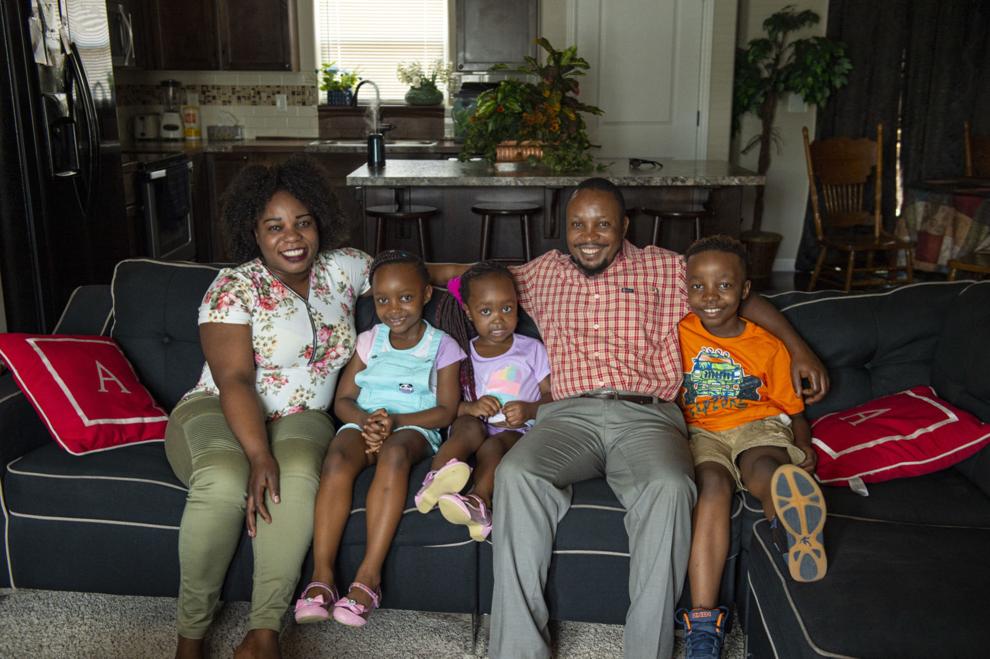 The risk of contracting the disease to those waiting in camps is greater than most because of crowded facilities and typically inadequate resources. Rwasama said the virus would spread "so fast" if it arrived at some of the world's largest camps.
"It's not a matter of if, it's a matter of when," Donnelly Tzul said of refugee camps. "Coronavirus hit the first world and knowing how it swept us off our feet, compare that how it will hit places without adequate health care and shelter."
Resilience in the face of trauma is an attribute refugees already have, Donnelly Tzul said. That ability to adapt and thrive is a gift to all communities that refugees call home, she said. Despite his worries, Cizungu is hopeful that the refugee community in Idaho can persevere, taking comfort in the fact that it won't last forever.
"This will end even if we don't know when it will end," Cizungu said. "God is almighty and he can perform a miracle any day."
Megan Taros is a Times-News reporter and Report for America corps member covering the Magic Valley's Hispanic community and Jerome County. You can support her work by donating to Report for America at http://bit.ly/supportRFA.