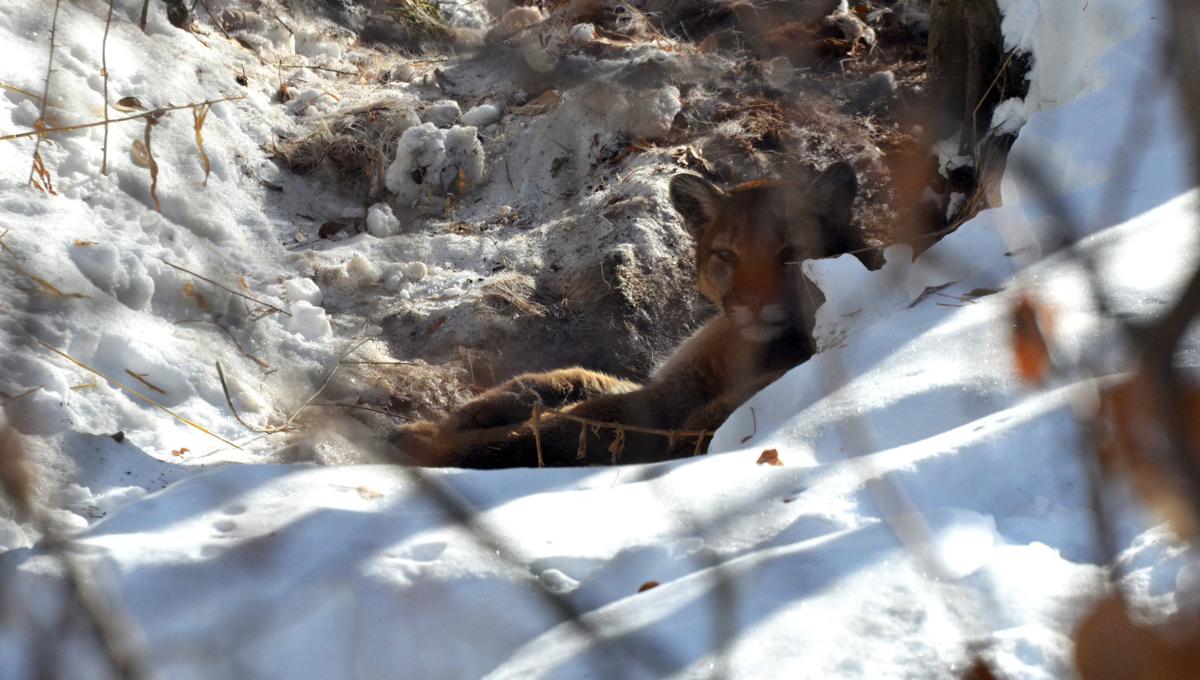 KETCHUM — Having mountain lions in Southern Idaho's rugged Wood River Valley is nothing new. It's not even uncommon for residents to spot them once in a while, or for a local rancher to report that a mountain lion killed a sheep or two.
"I'm not going to say this is a new issue," said Mike McDonald, regional wildlife manager for the Idaho Department of Fish and Game's Magic Valley Region.
What is unusual, though, is the frequency at which residents have seen the big cats in recent months, a figure amplified by a spate of recent attacks on pets in the area. On Wednesday, McDonald said in a phone interview that the Magic Valley Region received 55 reports of mountain lion sightings since Aug. 1. The most recent was reported on Wednesday.
"It's not normal," McDonald said. "This really started this summer, in June and July and even during the day, which is a little bit unusual."
Mountain lions are mostly nocturnal and tend to bed down and rest during the day — like one did in a Ketchum family's backyard earlier this month. The male mountain lion had to be repeatedly hazed off the property with rubber shotgun slugs, and Fish and Game officers removed a cached carcass of an elk calf from the area.
It was the latest in a series of incidents involving mountain lions near Ketchum and Hailey. In the last month, lions there killed three dogs and injured two others, and McDonald said two domestic cats were also killed.
Those figures by themselves aren't terribly unusual either, according to McDonald. Last winter, Fish and Game responded to three pet fatalities caused by mountain lions in the region. In previous years, there have been one or two incidences each winter. Still, there's something atypical about this year's attacks.
"Normally incidents like this occur in the heart of winter," McDonald said. "This year we started having incidents on the first of December."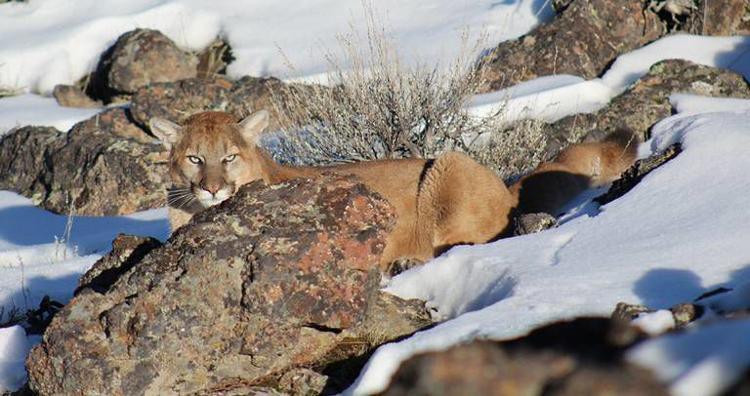 What's contributing to Idaho mountain lion attacks?
McDonald said Ketchum and Hailey may see attacks like these because, in addition to being home to mountain lions, they're also home to prey animals year-round.
"With the most recent mountain lion report ... resident herds of deer and elk were within city limits," he said. "Any time you have a resident prey source, there's a likelihood you're going to have a predator."
Deer and elk spend even more time in the towns in winter, when food is scarce in the mountains.
Additionally, the towns have grown in recent years to abut national forestland and other wilderness areas, which mountain lions likely frequent.
"A lot of these sightings come from places where development has butted up to forestland," McDonald said. "There have been some locations in the country where we have hot spots (like) west Ketchum, Warm Springs area. Between Ketchum and Hailey, we continually receive reports."
But not all of the lions have been seen in spots where new development may have encroached on their former hangouts. The lion that was hazed repeatedly had bedded down in an older neighborhood, McDonald said.
He thinks the animals "have figured out that decks and porches and outbuildings are great places to make a daybed." Fish and Game encourages residents to keep their properties secure to remove the possibility of a mountain lion getting cozy in the yard.
Another possible factor in the incidents: Lion numbers in the area may have grown, crowding some animals out of more appropriate territory. But McDonald said there's no way to know that — at least not yet.
"That's an answer we're certainly all looking for," he said, adding that the Magic Valley Region is currently studying the best methods for estimating mountain lion populations.
"We are pretty fortunate in the Magic Valley, we have had healthy deer and elk populations," McDonald said. "It makes sense since food is readily available that mountain lion populations would be robust, too."
Get local news delivered to your inbox!
Subscribe to our Daily Headlines newsletter.