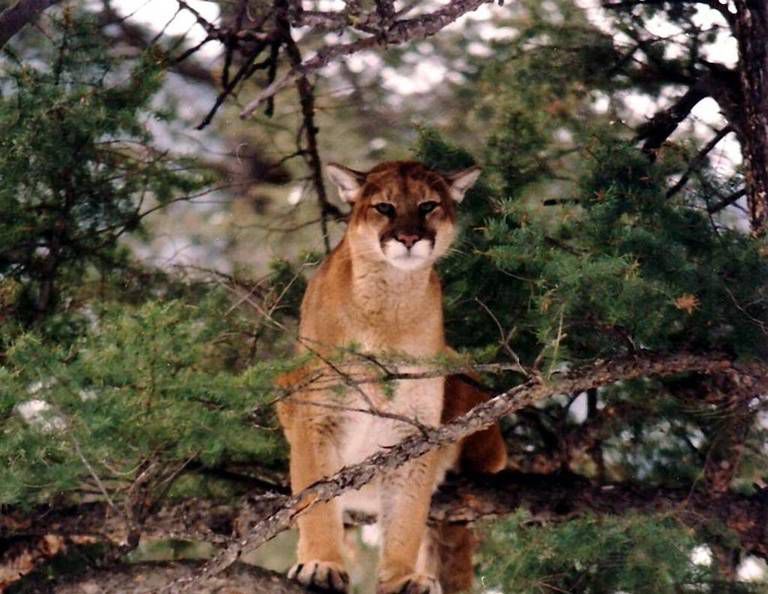 MACKAY — A woman in Mackay is doing fine after breaking up a fight between her dog and a mountain lion outside her home.
Idaho Fish and Game reported that the woman was breaking up what she thought was a fight between her dog and another dog early Wednesday morning. But as she pulled the two animals apart, she realized that in one hand she held a juvenile male mountain lion weighing around 35 pounds.
While restraining both the dog and the cat, the woman yelled for her husband, who was still inside the house, to grab a gun. He reacted quickly and shot the mountain lion while his wife held onto it, Idaho Fish and Game said in a press release.
The couple called local authorities, and a Fish and Game officer arrived within a half-hour of the incident. The mountain lion carcass is being tested at the Wildlife Health and Forensic Laboratory to determine if disease may have played a part in the lion's behavior.
Both the woman and her dog sustained some scratches, but appear to be doing fine. The Fish and Game officer advised her to seek medical attention.
This was the third incident last month of a mountain lion attacking a dog in Idaho. A dog was killed by a mountain lion near Ketchum Jan. 26, and another dog in the Bellevue area was attacked in mid-January and later died from its injuries.
Also in January, a young, female mountain lion was killed by police in Lava Hot Springs after it was reported wandering through town and showing little fear of humans. The lion was malnourished and appeared blind in one eye.
Idaho Fish and Game asks residents to be aware of their surroundings and to not leave pets outside when mountain lions are most active, in the early morning or early evening.
Get local news delivered to your inbox!
Subscribe to our Daily Headlines newsletter.