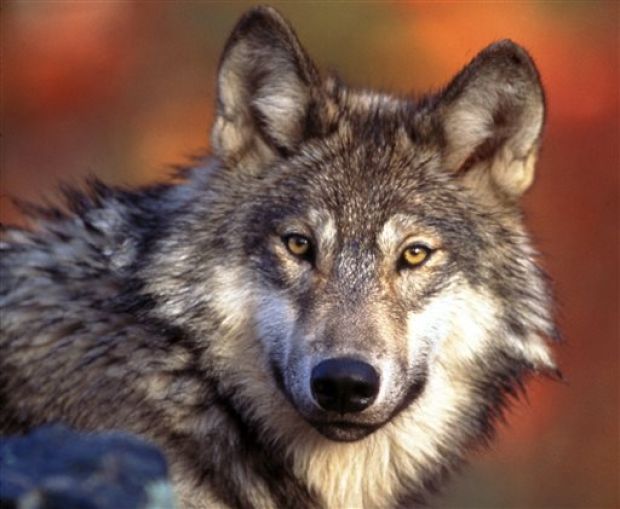 BOISE, Idaho (AP) — Idaho wildlife officials trying to aid the recovery of elk populations have hired a hunter to track down and kill wolves from two packs roaming federal wilderness in the middle of the state.
Hiring a professional hunter and trapper will help determine if it's a cost-effective method for managing wolves, said Jeff Gould, wildlife bureau chief for the Idaho Department of Fish and Game.
The agency is also contracting out the job because the targeted wolves roam in areas of the Frank Church-River of No Return Wilderness that are often too difficult to reach for sport hunters.
"The whole goal is to alleviate some of the impacts wolves are having on the elk herds,'' Gould told The Idaho Statesman in a story published Tuesday.
The agency has hired hunters in the past to help kill wolves, but this time it's coming under criticism from a former wolf researcher for the Nez Perce Tribe.
Using hired guns to manage wolves is an inappropriate step back in time when wolves were deemed vermin predators, said Isaac Babcock, a backcountry filmmaker who spent 13 years studying wolves for the tribe.
He also questioned the state's use of federal resources, including a Forest Service ranger cabin and air strip, to carry out predator control in the federal wilderness area.
"I can understand a reasonable hunting season on wolves, they are considered a game animal in Idaho,'' Babcock said. "But when Fish and Game hires a bounty hunter to go live in designated wilderness in a Forest Service cabin with the goal of eliminating entire wolf packs — something seems terribly wrong with that.''
Anthony Botello, a district ranger for Payette National Forest, said he authorized the use of the Forest Service sites strictly for the purposes of managing wildlife.
"All of their management has to abide by wilderness management rules like we do,'' he said. "Usually we don't get involved in the management of wildlife.''
In 2012, the state paid $22,500 for aerial killing of 14 wolves in the Lolo area in northern Idaho.
Gould said it's the first time the agency has hired someone to reduce wolf numbers in the land encompassing the Middle Fork of the Salmon River. The wolf packs to be targeted by Gus Thoreson of Salmon include the Golden and Monumental packs.
Thoreson set out last week, flying into two different backcountry airstrips before heading off on horseback with a team of three mules to ride deep into Cabin Creek and set up base camp at the Forest Service ranger cabin.
State wildlife officials prefer to manage wolves through sport hunting and in recent years have lengthened seasons, increased bag limits and approved techniques like trapping to make hunting successful.
But agency research shows the wolf population continues to be a factor in the decline of Idaho's prized elk herds and created a slowdown in the sales of hunting tags and economics surrounding elk hunting.
"If you're looking for cost benefits you remove an entire pack,'' Gould said. "It's going to have a longer-term benefit than removing members of the pack.
"We're trying to stabilize the trend here with the long-term goal of (elk) recovery,'' he said.
In January, state game managers estimated Idaho's wolf population at 683, an 11 percent drop from the year before. The highest total was in 2009, when it estimated 859 wolves were in the state — also the highest number in the northern Rockies.