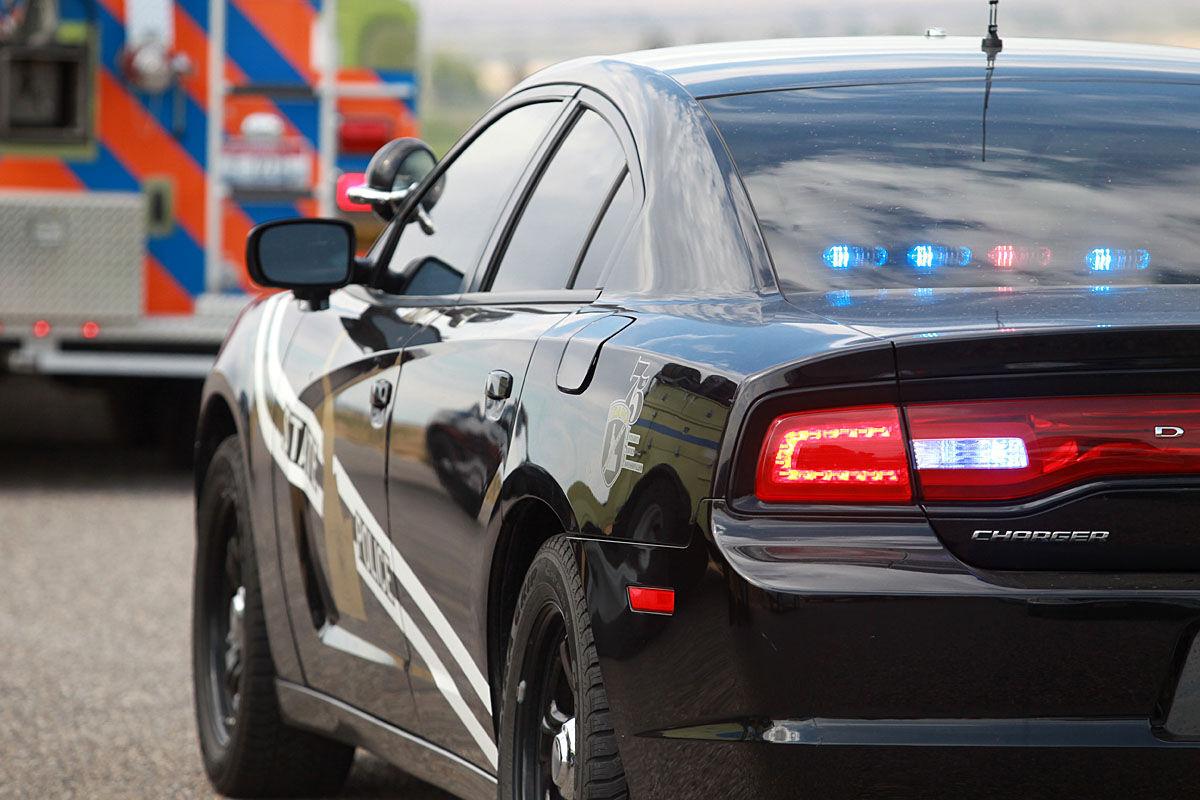 TWIN FALLS — Memorial Day weekend was unfortunately busy for Idaho State Police troopers as they responded to seven vehicle crashes that left 12 people dead throughout the state.
A few of these crashes took place around the Magic Valley.
Troopers responded to a collision on Idaho Highway 25 east of Hazleton on Saturday that resulted in the death of a 46-year-old driving a motorcycle.
On Sunday, troopers responded to a single-vehicle crash on Idaho Highway 26 north of Richfield that left two people, one of whom was from Twin Falls, dead.
Two people died and a third was flown to a hospital after their car crashed near Richfield, Idaho State Police said.
On Memorial Day, the agency responded to another crash involving a motorcycle east of Hazelton. This one took place on Interstate 84 near mile marker 197.
This crash did not result in a fatality, but the person driving the motorcycle was flown to the Eastern Idaho Regional Medical Center in Idaho Falls.
 A California man was injured Monday afternoon in a crash on Interstate 84.
Following the weekend, officials responded to a two-vehicle crash Tuesday on U.S. Highway 20 west of Fairfield. Two people from Oregon died in this crash, another two were flown to Saint Alphonsus Regional Medical Center for treatment and one was driven to North Canyon Medical Center in Gooding.
The seven fatal crashes ISP responded to over Memorial Day weekend this year is higher than what the agency's troopers responded to over the last two years.
In 2019, ISP troopers responded to two fatal collisions and last year they did not respond to a single fatal crash over the holiday weekend, ISP Communications Director Lynn Hightower said in an email.
Prior to the weekend, the Idaho Transportation Department issued a news released stating that Memorial Day weekend kicks off the "100 deadliest days" on Idaho roads. Last year, 88 people died in vehicle crashes between Memorial Day and Labor Day weekend.
"These warmer months are dangerous because we typically see more drivers on the road, with teens out of school and summer road trips underway," said John Tomlinson, manager of the ITD's Office of Highway Safety. "We also expect busier roads as COVID restrictions lift and Idahoans feel more confident and eager to get back on the road and travel."
In a statement released Tuesday, Idaho State Police Colonel Kedrick Wills said his office hopes families and communities will continue to talk about safe driving habits.
"Keeping families whole and motorists safe on our roadways is important to all of us, and the only way we can make that happen is to work together," Wills said.
While the ISP responded to a higher than usual number of calls, the Twin Falls County Sheriff's Office had a relatively quiet weekend, agency spokesperson Lori Stewart said. Deputies responded to three crashes, two of which involved minor injuries.