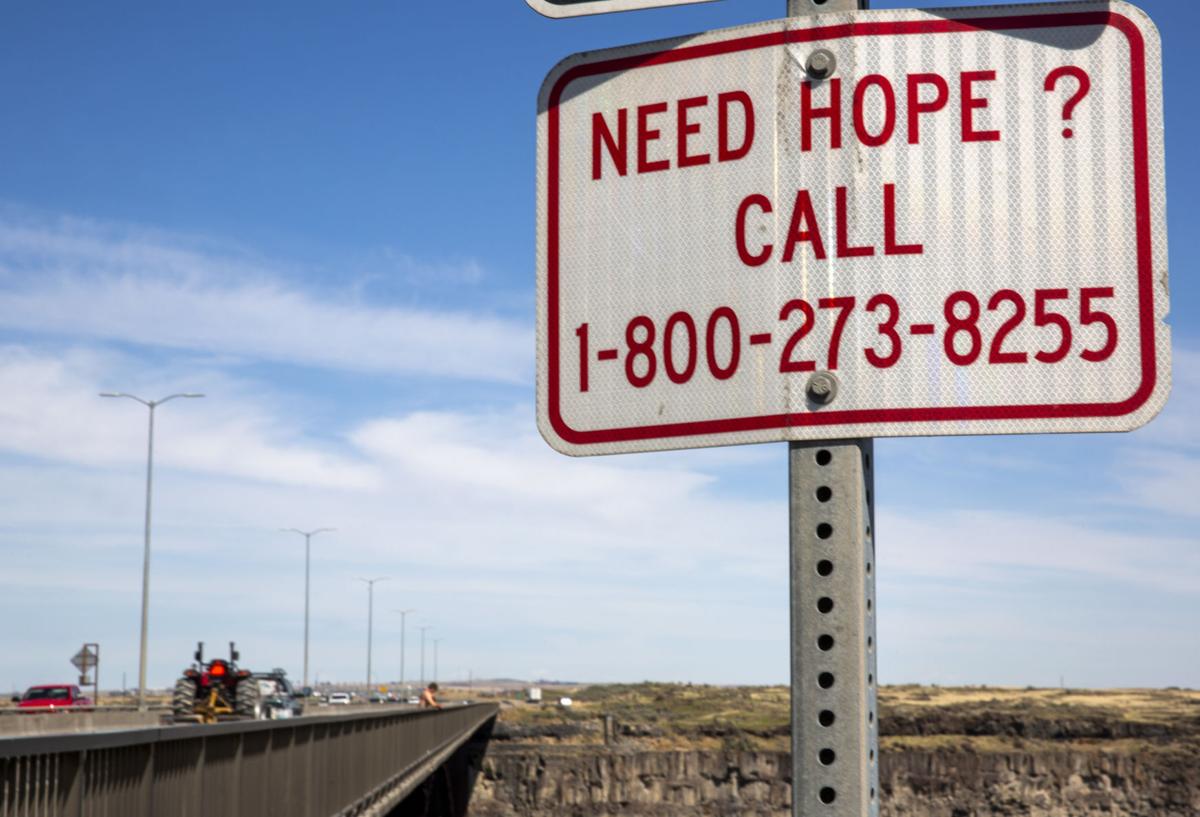 BOISE — Isolation, unemployment, illness and waves of major change have put mental health care providers on edge as some Idahoans are in need of help during the pandemic.
Despite allegations during the Idaho Legislature's Special Session, including in a House concurrent resolution that failed to pass the Senate, Idaho's suicide rate is not at a record high in 2020 due to the pandemic. Statewide, Idaho has reported fewer suicides in 2020 than we saw in 2018. However, Idaho still consistently has one of the highest suicide rates in the country.
While some areas of the state have reported modest increases, 2020's deaths by suicide are very close in number to 2019's deaths by suicide.
As of Aug. 31, 248 Idahoans died by suicide in 2020. By that time in 2019, the state saw 240 suicides. But by that time in 2018, the state had seen many more, counting 280 deaths by suicide, according to Idaho Department of Health and Welfare.
The entire year of 2019 saw 362 suicide deaths in Idaho.
The entire year of 2018 saw 409 suicide deaths in Idaho.
"Suicide is a huge problem in Idaho in general," said Dr. Christopher Edwards, a St. Luke's psychologist. "If you look at in comparison to other Western U.S. states, we are much higher."
Idaho had the fifth highest suicide rate in the U.S. in 2018, according to Health and Welfare.
Edwards said that Idaho is in the top five states for those in need for behavioral health services and in the bottom five for the amount of providers available to residents.
"We know that if we can't get people in for care with mental health issues, it just exacerbates the problem," Edwards said.
The pandemic hasn't helped. Nationally, when looking at reports this time of year to last, anxiety has increased about three-fold, depression has increased about four times and about 25% of people are reporting trauma-like symptoms related to COVID-19, Edwards said.
"What we're seeing is a frightening increase in amount of mental health issues in general; depression, anxiety, things like that," Edwards said. "The frightening piece is typically with depression in particular we tend to see an increase in suicide as well."
A report released in June by the Centers for Disease Control and Prevention found that about 40% of adults in America are struggling during the pandemic with mental health issues or substance abuse.
"Mental health conditions are disproportionately affecting specific populations, especially young adults, Hispanic persons, Black persons, essential workers, unpaid caregivers for adults, and those receiving treatment for preexisting psychiatric conditions," according to the CDC report. "Unpaid caregivers for adults, many of whom are currently providing critical aid to persons at increased risk for severe illness from COVID-19, had a higher incidence of adverse mental and behavioral health conditions compared with others."
The increased isolation, not being able to get out as much, as well as the overall changes in lifestyle have had a serious impact on mental health. As the pandemic continues, the concern heightens.
Edwards said there is concern for people who believed coronavirus would only result in a few weeks of quarantine before returning to normal life and they would just wait to get medical care. That has now become six months of waiting.
"People who were struggling initially with some mental health issues and were sort of putting it off," Edwards said. "Things are not getting better for them."
While Idaho's statistics are far from good, Edwards says there are ways to help loved ones who may be struggling.
"One of the greatest myths that we have about suicide is 'If I talk to someone about suicide it's gonna make them want to kill themselves, or it it's going to put this idea in their mind that they never had before,'" Edwards said. "Actually, talking to people about suicide helps them because it gives them an outlet. "
He suggests people be willing to say "Hey, I'm worried about you. Have you had any thoughts about hurting yourself?" or asking "Are you thinking about hurting yourself or killing yourself?"
"That can open a door to a conversation that they themselves may be scared of talking about," Edwards said. "They may think, as their friend, you're going to judge them or think poorly of them. But if you're willing to have that conversation … that can be literally a life-saving phrase and conversation."
Health care workers see coronavirus impact up close
Nationally, health care workers and hospital staff have seen the impact of coronavirus up close, but that tragedy can take a toll.
St. Luke's Health System is working to combat that problem for its staff. St. Luke's hospitals had 29 COVID-19 patients in St. Luke's hospitals on Sept. 10, and the number fluctuates daily.
The hospital system offers a variety of programs, ranging from yoga and counseling referrals to a critical incident stress management team, to support workers. Dr. Beth Gray, St. Luke's system director of practice, employee safety and well-being, said she has seen an increase in staff using the programs.
One of the most popular programs for staff is called "sprinkling yoga throughout your day" and Gray said recently they had 300 staff participate. They are offering programming virtually as much as possible.
"People are recognizing that they are vulnerable and that they are looking for ways to keep themselves whole to be able to go ahead and take care of themselves," Gray said. "...Our mission at Luke's is to be patient-centered, but we recognize there is no way we can do that without this employee focus and make sure they feel good about the environment as well as (provide) the resources that we can provide them to take good care of themselves."
That Critical Incident Stress Management Team is used when an especially stressful incident happens and a worker or team of workers needs to debrief about what workers need, said Gray.
"(It's used) to normalize those feelings of sometimes inadequacy or fears and being able to share that common experience of what happened in that situation," Gray said.