TWIN FALLS — Money has poured into efforts to slow the spread of white-nose syndrome, a deadly fungal disease that has killed millions of bats in the past decade.
Because much about the disease remains a mystery, research is key to stemming the tide as the fungus threatens the nation's bat population, biologists and wildlife specialists say.
The fungus kills bats during hibernation, when their energy reserves are critically low.
Idaho Department of Fish and Game is partnering with National Park Service, Bureau of Land Management, U.S. Forest Service, Idaho Power Co. and Idaho National Laboratory to monitor for the fungus and to plan for its eventual arrival in Idaho. So far, Idaho remains symptom-free, said Ross Winton, a Fish and Game regional wildlife biologist, after taking swab samples from bats hibernating in Magic Valley caves last winter.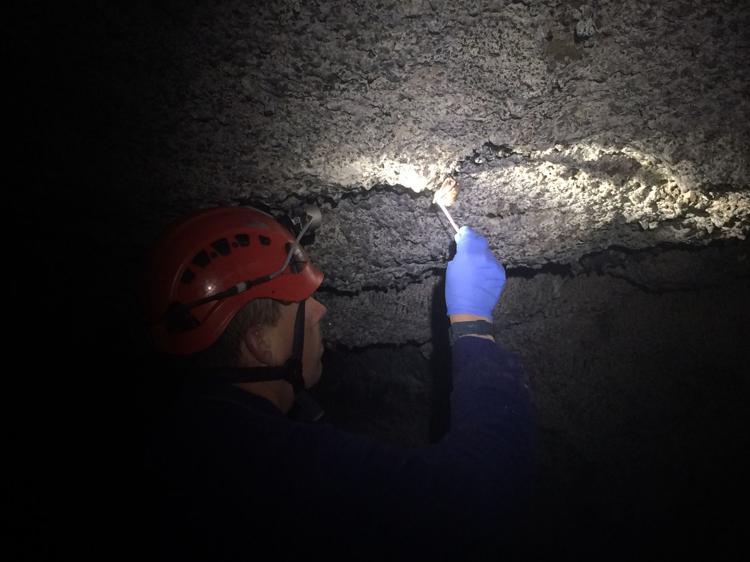 But since the disease turned up in the western U.S., near Seattle, more than a year ago, WNS-infected bats were confirmed in three more states — Oklahoma, Nebraska and Rhode Island — bringing the total to 31 states and five Canadian provinces. In addition, the fungus that causes the disease has been found in Mississippi and Texas where it has not killed bats, leading researchers to believe the virus can be carried by some bats without infecting them.
"The impact of the disease and how quickly it spreads can't be underestimated," says the Canada Wildlife Health Center, which is coordinating Canada's response to what it calls "one of the most significant health issues ever faced by the wildlife community."
In the states, U.S. Fish and Wildlife Service is leading the effort to defeat the disease, which has decimated some bat populations in the eastern U.S.
TWIN FALLS • Chances are you've seen them just after sunset — dark winged bodies flitting ag…
The FWS recently awarded more than $1 million in grants to 37 states in an attempt to stop the disease from spreading while increasing survival rates of afflicted bats. Idaho received $27,500, Winton said. In the past eight years, states have received a total of $7 million in an international effort involving more than 100 state, federal, tribal, academic and nonprofit partners.
Increased research in other states has already revealed more information about bats, Winton said. While dead or dying bats have been found mostly in or around mines and caves, more have been found in rocky talus slopes and cliffs, indicating that bats seek winter refuge in a wider range of hibernacula than previously thought.
The fungus, Pseudogymnoascus destructans, attacks bats even before the appearance of its symptoms — a powdery fungal growth on a bat's nose and wings. The immune system's response to the fungus causes the bat to become active during its hibernation, depleting its energy reserves.
The bat dies either from exposure to the cold or from starvation.