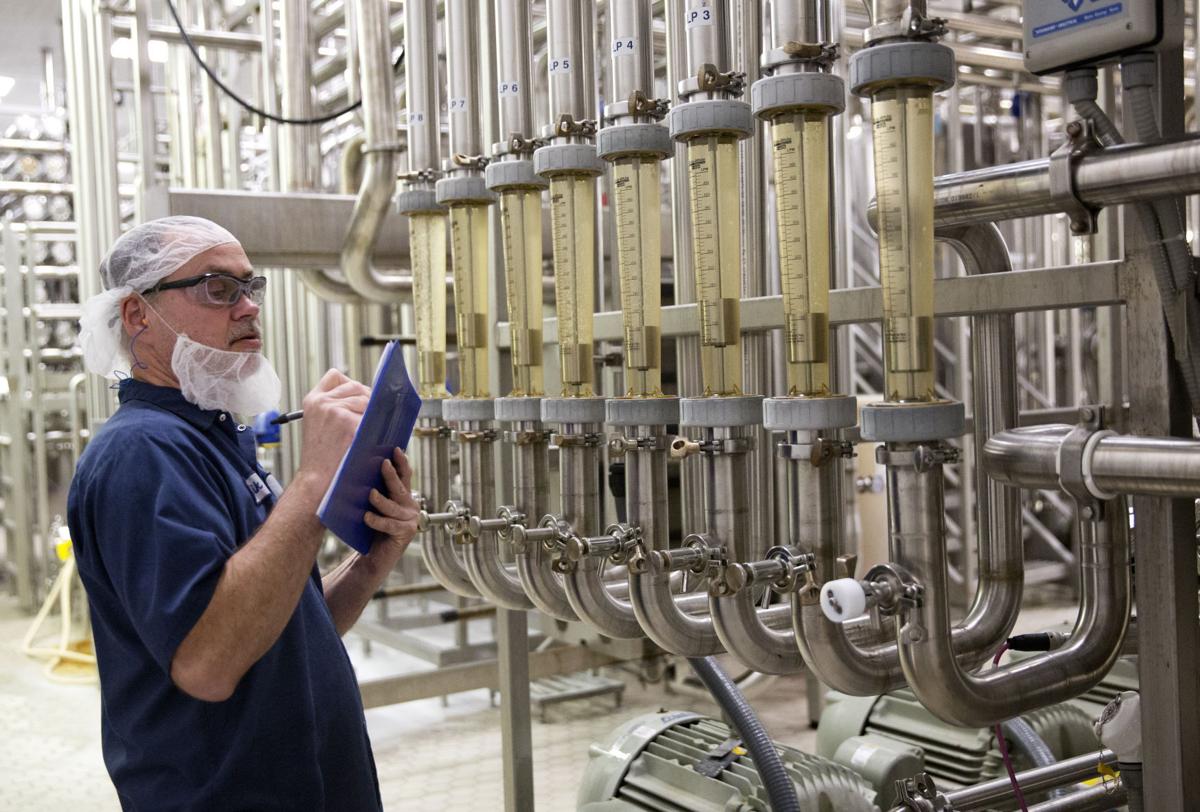 JEROME — Idaho Milk Products says a $26 million expansion to its facility in Jerome will help the company grow its processing capacity by one-third.
The company converts raw milk into milk protein concentrate, milk permeate power and cream. The expansion will mean Idaho Milk Products could accommodate an additional 1 million pounds per day of locally sourced milk.
It'll also bring investments in the processor's research and development, employee facilities and warehouse.
"Detailed planning work has already commenced, and the expectation is that the project will be completed by August 2019," Idaho Milk Products Vice President of Operations Ben Quellhorst said in a statement. "We are pleased to manage this project through a team of in-house experts and key vendor partners, facilitating project completion by the scheduled date."
As part of the expansion, the company will hire 25 new employees in areas such as research and development, quality assurance and warehousing. It will add a pasteurization and filtration system and a new packaging line.
But also important is the impact this expansion could have on a regional oversupply of milk, said Rick Naerebout, CEO of the Idaho Dairymen's Association. Although Idaho Milk Products is vertically integrated and gets milk from its own dairies, those dairies also sell to other processors in the area, he said.
Oversupply has been an issue in the dairy industry for the past couple of years, Naerebout said. He estimates the Magic Valley area has an excess of more than 2 million pounds of milk every day. The extra milk is sent to other states, primarily Colorado and Nevada, at a high cost of freight, he said.
And yet, "We continue to increase (supply) year over year," Naerebout said.
Statewide, Idaho produces an average of 40 million pounds of milk per day. Most of that is from the Magic Valley, he said.
Oversupply has been a concern in the past. Prior to Chobani's opening, there was also an excess of milk, Naerebout said.
"Historically, the processing has grown right along with the product," he said.
But that isn't always the case, as shown by the latest lag in production growth compared to supply.
Idaho Milk Products opened in 2009 after local dairymen wanted to control the processing side of the business. Similarly, Magic Valley Quality Milk Producers — a milk marketing cooperative — announced this year it would begin processing its own milk. By producing condensed milk, this could help dairies move milk farther distances at a less inexpensive freight cost, Naerebout said.
It's good to see dairymen stepping up, taking risks and making investments to tackle the oversupply, he said.
"We're very excited for Idaho Milk Products," Naerebout said.
Idaho Milk Products CEO Daragh Maccabee said customer partnerships and local and state bodies made the expansion possible. The project was the next logical step for Idaho Milk Products and will help maximize the facility's potential, he said.
"We are delighted that Idaho Milk Products continues to demonstrate its long-term commitment to our city and community," Jerome Mayor Dave Davis said.
According to its website, Idaho Milk Products already processes more than 1.1 billion pounds of milk each year.
While the expansion will ramp up production by one-third, the increase in wastewater capacity doesn't come even close to that, City Administrator Mike Williams said. The city increased the company's permit by 20,000 gallons per day, he said. This number is "very sustainable."
This is the fourth dairy-related expansion that's been announced in Jerome this year. Commercial Creamery Co. broke ground on a $7 million expansion this spring. Magic Valley Quality Milk Producers in February announced a $20 million expansion, and Jerome Cheese Co. began working on an office complex in March.
"That takes us to about $59 million in industrial expansions this year," Williams said on Monday.
The city had foreseen the previous three announcements even last year, but this latest one by Idaho Milk Products didn't come up until a couple months ago, he said.
"This one came fast and furious," Williams said.
The four expansions are estimated to create nearly 60 jobs in Jerome. Already, Jerome's housing market has responded to its economic growth, as homebuilding is up over last year.
It appears Williams' earlier prediction is holding true: 2018 is shaping up to be a banner year for Jerome.