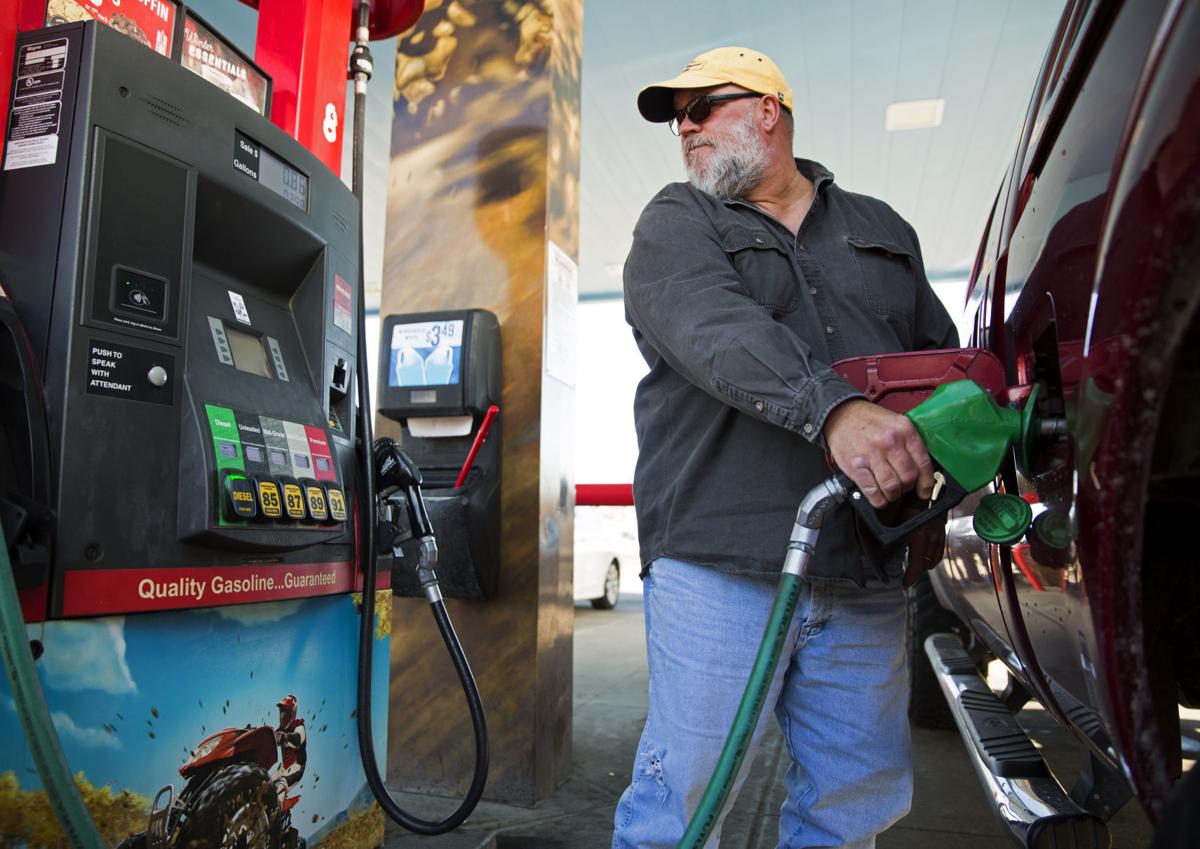 TWIN FALLS — Idaho's average gas price hit the $3 per gallon mark for the first time this year on April 26. But the increase isn't being driven by crude oil prices, AAA Idaho spokesman Matthew Conde said.
Demand for fuel remains high as Idaho approaches the busy travel season. Refineries, meanwhile, are conducting maintenance while making the switch to the more expensive summer-blend fuel, he said.
"In the Rockies region, refinery utilization is generally in the 91 to 93 percent range, but last week, overall utilization dropped to 81 percent," Conde said in a statement. "That means that there is less fuel on hand to meet the growing demand."
Refineries should be back up to full production by Memorial Day.
As Idaho depletes its fuel supplies, the state's average price for a gallon of regular gas was $3.05 Tuesday. That's 49 cents higher than a month ago, and 17 cents above the national average of $2.88.
But drivers need not be surprised. Idaho's average gas price is still 4 cents lower than a year ago. In Twin Falls, the average gas price was $3.06 on Tuesday, compared to $2.45 a month ago and $3.05 a year ago.
Last year, Idaho had long stretch of about four months where gas prices fell consistently after Labor Day, Conde said. The state has had a nice break this winter with low prices for longer. Drivers who saved on fuel in the fall and winter may have a bit of a buffer as prices could rise to $3.30 per gallon in the next six to eight weeks, Conde said.
AAA finds that most drivers will not change their travel plans until prices reach $3.50 per gallon. Until that point, they may opt instead for simpler meals or fewer souvenirs during their road trip, he said.
Although crude oil prices have been relatively steady, "there's a couple of things coming down the pipeline that may change all of that," Conde said.
"We haven't had this kind of political uncertainty with crude oil in a while," he said.
Due to U.S. imposed sanctions, a number of countries such as Japan have agreed to no longer purchase oil from Iran. Venezuela, meanwhile, has crumbling infrastructure and the U.S. is on track to surpass Saudi Arabia as the world's No. 2 oil producer.
This complicates matters even further, as domestic demand competes with Central and South America, which are desperate for oil and refined products, Conde said. Meanwhile, the Organization of the Petroleum Exporting Countries will meet in June to determine whether it will eliminate or make additional production cuts to affect supply.
Get local news delivered to your inbox!
Subscribe to our Daily Headlines newsletter.