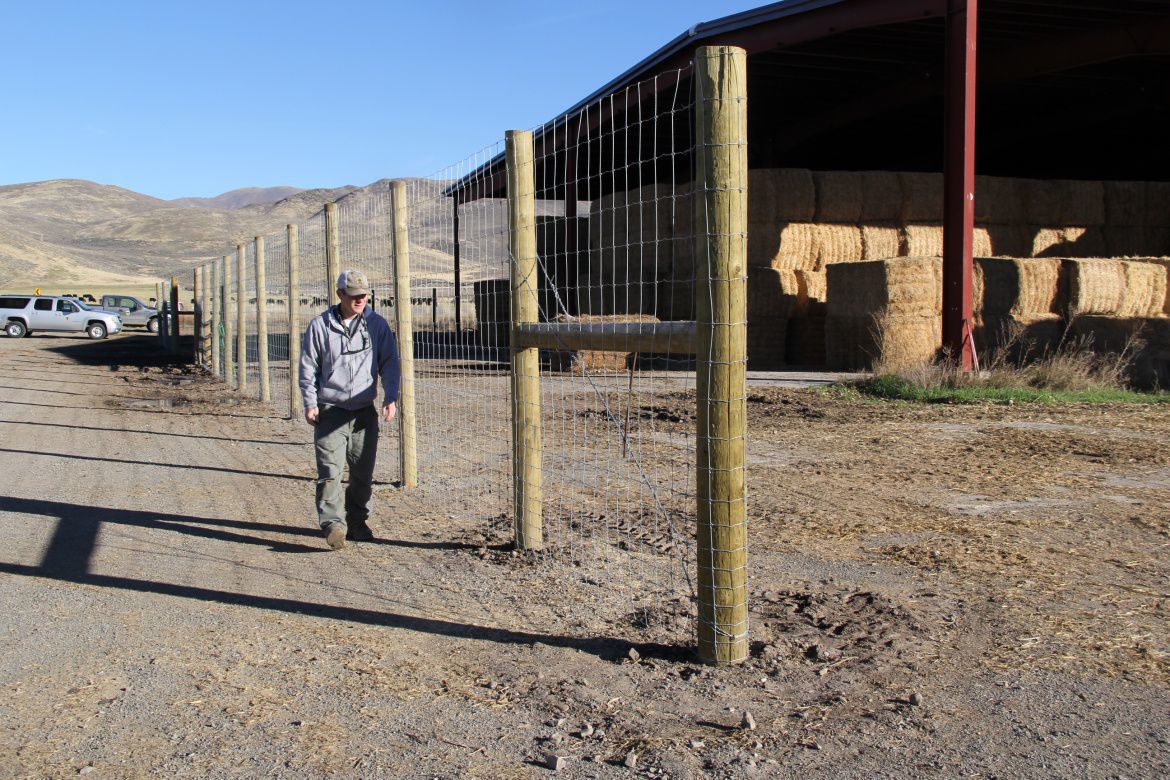 TWIN FALLS — This summer the Idaho Fish and Game Magic Valley Regional Office shot 206 elk at night in order to study depredation methods and stop elk from damaging crops. When that information went public this winter, many sportsmen were livid.
Their anger hasn't abated. Several dozen hunters convened at Rosenau Funeral Home on Wednesday to brainstorm solutions and ask Fish and Game about its depredation program.
"The rules can be changed," hunter and meeting organizer Byrd Golay said. "The state of Idaho better get it right."
Changing landscape, changing elk
Conflicts between wildlife and agriculture have become more common in the past 30 years, and shifts in the ag industry are a significant contributing factor.
The Magic Valley's dairy industry has expanded dramatically in the past few decades which has led to both growth and changes in what farmers are planting. More dairy means more corn. The Magic Valley region holds more private property of any Fish and Game region in the state — and the most private land in ag production.
More corn has led to elk moving into areas they previously didn't visit. The animals don't just eat the crop; they also hunker down in it. Fish and Game officials say once they're in a cornfield, they're virtually impossible to remove, and finding them is like finding a needle in a haystack.
In addition to the rise of corn, irrigation offers elk water, and alfalfa and hay serve as a food source.
The population boom isn't merely the result of new ag practices. Elk have moved into southern Idaho since they were introduced in northern Nevada. Mild winters in the early and mid-2010s boosted survival rates, too.
"(The southern Magic Valley), there were no elk down there, relatively speaking, 30 years ago," Fish and Game Magic Valley Regional Supervisor Craig White told the Times-News.
But numbers aren't spiking everywhere. Elk populations in Idaho's backcountry have been declining for two to three decades for a number of reasons. Growth is evident, however, in the Magic Valley's frontcountry — areas with farming.
In some places, population spikes are dramatic. For instance, in the Pioneer zone, which stretches from north of Craters of the Moon to up near Custer, there were 5,459 elk in 2008. In 2017, there were 11,741.
Such drastic shifts have left Fish and Game with major challenges when it comes to managing elk.
"We have chronic problems in this region," White said.
Costly claims
Back in 1990, the Idaho Legislature passed a bill that required Fish and Game to compensate landowners for damage that wildlife inflicted on their crops.
At first, White said, those claims weren't too much of a burden on the department. But as elk numbers started rising with the expansion of agriculture, depredations increased and claims became more common.
The costs have grown dramatically. The Magic Valley region paid out four claims in fiscal year 2015, totaling $69,000. In fiscal year 2019, the agency paid out $1.546 million. The number of claims went from 40 in fiscal year 2015 to 150 in fiscal year 2019.
Last fiscal year, one claim alone totaled $1.1 million. It was on that landowner's property that Fish and Game shot 108 of the 206 elk it killed last summer and fall. White said the approach worked, because this year the claim on that same property was under $100,000.
Fish and Game tries to prevent depredations in a number of ways. Sharpshooting at night, which was the method responsible for the 206 elk killed, is the last resort. The agency also sprays crops to make them taste bad, places trained dogs in cornfields, builds fencing and uses hazing methods.
Normally, when Fish and Game has to kill animals that are damaging crops, it calls on local hunters to assist with the removal. But that depredation hunt strategy only works during the daytime.
White said that the elk in question were only coming onto farmland at night, then moving to other private property during the day. It's illegal — and dangerous — to hunt at night, so Fish and Game couldn't bring on hunters to help. Instead, agency employees shot the elk in the dark without hunter assistance.
Hunter backlash
At Wednesday's meeting, several hunters questioned a wide range of Fish and Game policies regarding elk management and depredation.
But overall, hunters at the meeting were angry about two key issues — hunter cooperation and land access.
First, they said Fish and Game should have gone to greater lengths to team up with hunters to remove the elk.
To understand the second complaint, it's necessary to understand how Fish and Game receives its funding. The agency's budget comes from the fees paid by hunters, anglers and trappers. About 60% of those fees are paid by out-of-state sportsmen who hunt, fish or trap here.
Some hunters at the meeting said that since sportsmen fund Fish and Game, and Fish and Game in turn pays out claims to private landowners, hunters should be given access to lands owned by individuals who receive Fish and Game depredation compensation. If hunters are effectively paying these claims, they should have access to the land, some said.
"I think every person in this room wants a law stating that you do not get depredation money unless you provide public access," hunter Jevon Benson said, receiving a round of applause.
Next steps
Golay and Sen. Lee Heider (R-Twin Falls), who drove down from Boise to attend the meeting, repeatedly said that if hunters hate Fish and Game's depredation policies, they should lobby to change the laws.
"The laws are not written in concrete," Heider said. "They're pretty flexible."
For now, White said the sharpshooting approach is working. It's a method the department has used in the past, and for the time being, Fish and Game will continue using it. Otherwise, depredation claim costs won't be manageable.
Get local news delivered to your inbox!
Subscribe to our Daily Headlines newsletter.