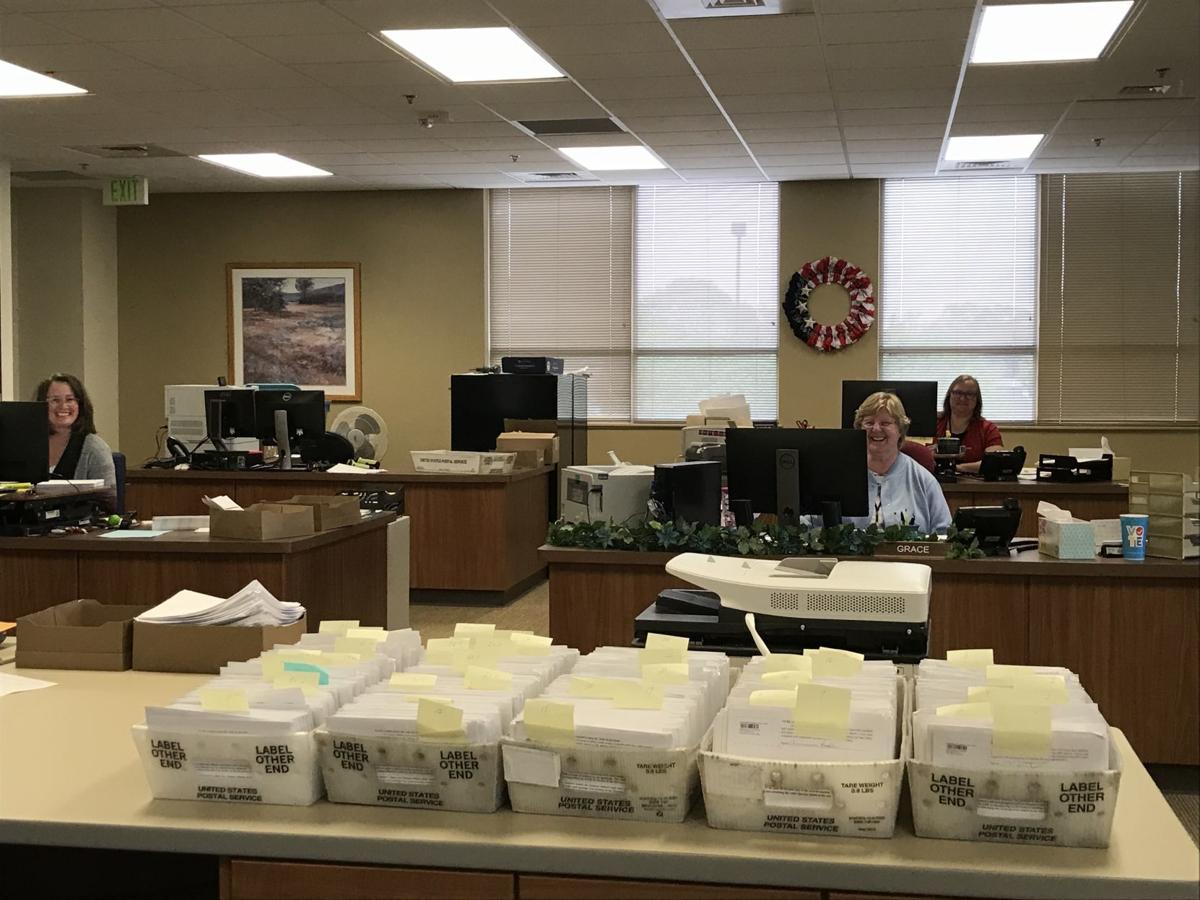 TWIN FALLS — All residents who wish to vote in the May 19 primary election must request a ballot by 8 p.m. Tuesday. Polling places will not open for the election and mail-in absentee ballots are the only way to vote.
Twin Falls County has mailed 14,855 ballots to those who requested them, or about 39.8% of the 37,316 registered voters.
Twin Falls County Clerk Kristina Glascock said her department has processed all the requests that were submitted and expect to receive more prior to Tuesday's deadline. Those who have not sent in their request should either fill out an application online at idahovotes.gov or visit the county office, she said.
The deadline to register to vote is also 8 p.m. Tuesday.
Completed ballots must be returned to the county by 8 p.m. on June 2. Glascock urged voters to return their ballot as soon as possible. Those wishing to mail their ballots back to the county should do so no later than May 28 to make sure it's received before the deadline. Voters can also return their completed ballots to drop boxes at the county office.
Twin Falls County has received 5,681 completed ballots as of Friday. That would equal a voter turnout of about 15.2%. For comparison, the county saw about 26.5% voter turnout in the 2016 primary election and about 30% in 2018.
Glascock said the county already has five trays full of completed ballots that aren't included in that total, and more are expected in the next two weeks.
Officials will begin opening ballots on Friday to keep up with the volume and prepare for counting. The actual counting of ballots will begin June 2 and results will be available at 9 p.m.
Idaho's Republican party holds a closed primary, meaning only those registered with the GOP may receive that ballot. Registered Democrats and unaffiliated voters may participate in the Democratic primary.
Primary voters will choose candidates for Congressional seats, legislative seats and county offices to run in November's general election. Several local taxing districts also have issues on the ballot.
The decision to move the primary election entirely to mail-in absentee voting was made in March by Idaho Gov. Brad Little due to the COVID-19 pandemic.
Get local news delivered to your inbox!
Subscribe to our Daily Headlines newsletter.