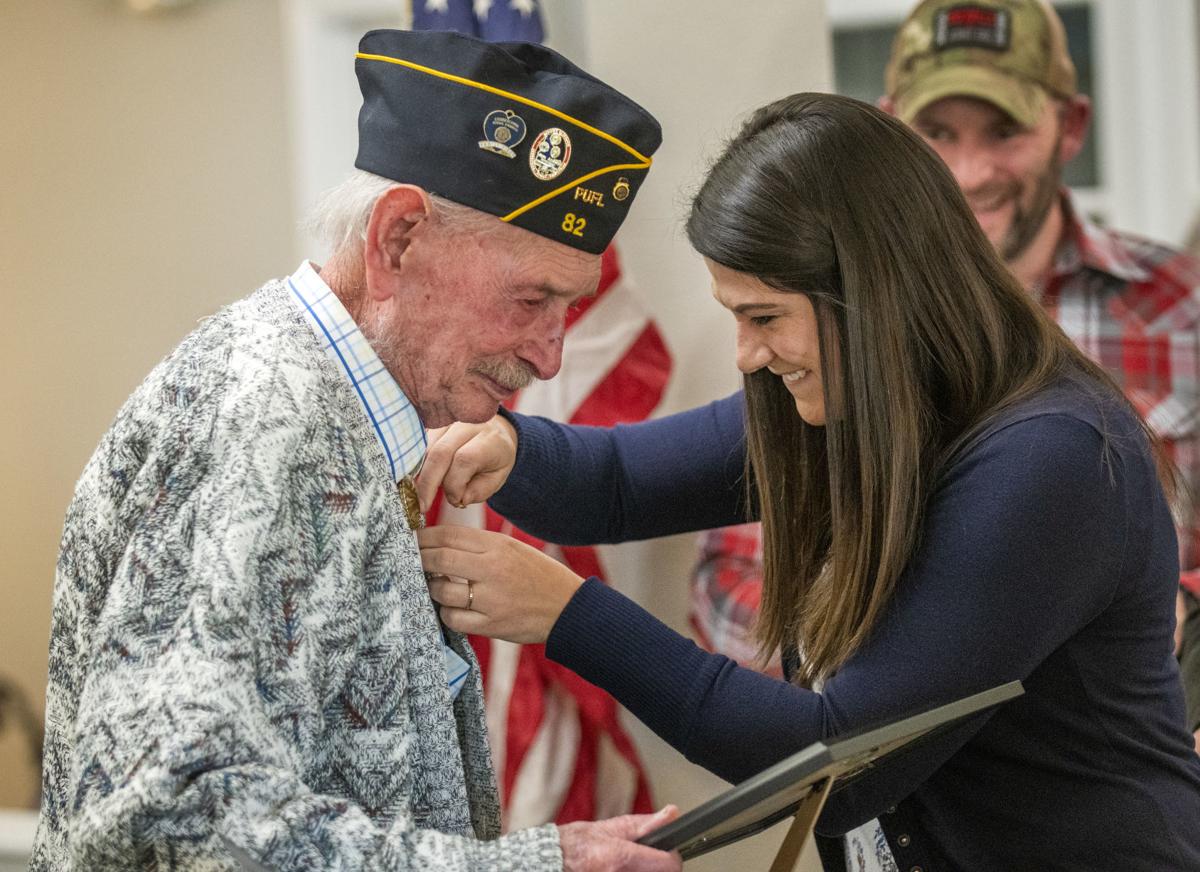 TWIN FALLS — Every year, fewer and fewer World War II survivors live to see another Veterans Day.
Six of these survivors were honored Nov. 8 at a Veterans Day celebration at Syringa Place in Twin Falls.
"We truly love our veterans 365 days a year," Syringa volunteer Levi Bridwell said after reading a tribute counting the sacrifices the men made for their country.
Syringa residents Gary Maffin, Conlee Green, Dick Ashcraft, Phil Wheeler, and Doug Wachel received plaques and service pins for their commitment.
"Thank you," Wheeler said as Twin Falls County Commissioner Don Hall put a pin on him.
"It's my honor, sir," Hall replied, shaking Wheeler's hand.
Wachel, a Marine veteran, stayed in his room Friday. He told Syringa staff he planned to celebrate on Sunday — the U.S. Marine Corps' birthday — and said he was going to buy himself a cake.
Twin Falls County Veteran's Service Officer Hayley Rienstra, Samantha Marshall with U.S. Sen. Mike Capo's office, and Mike Mathews, Idaho state director for U.S. Sen. Jim Risch, also handed out recognition to the men and gave corsages to attending widows of veterans.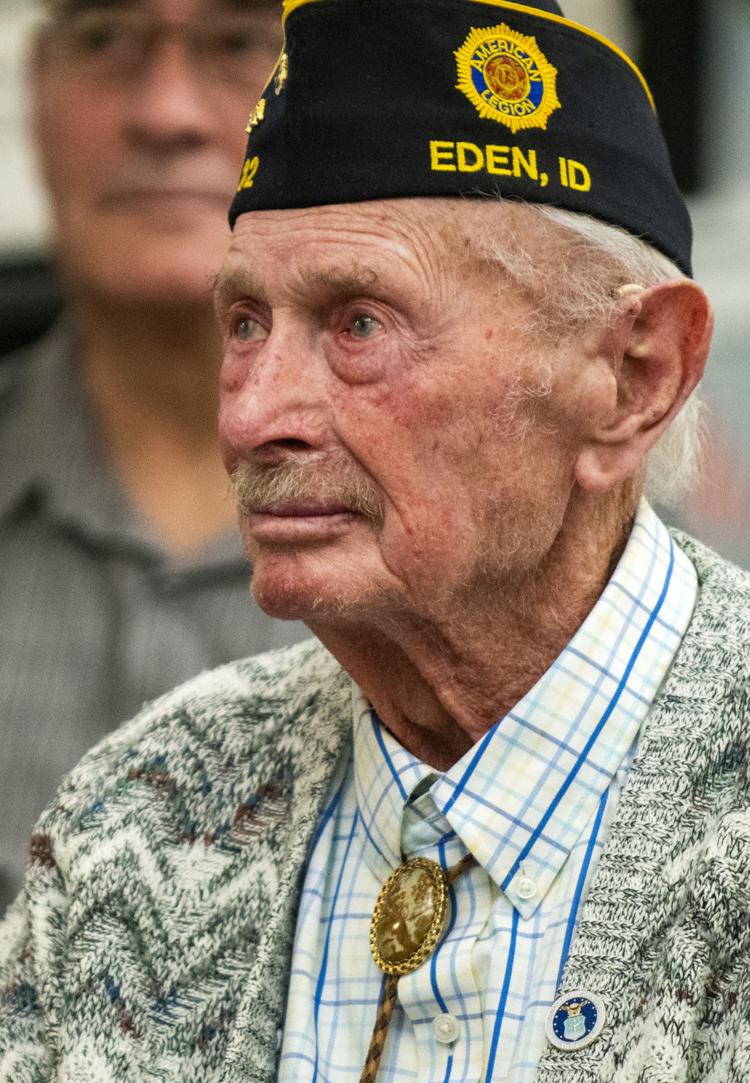 Special recognition went to Arthur H. Baisch, 94, Idaho's oldest member of the American Legion.
Baisch left his home in Hazelton at 19 to voluntarily enlist in the U.S. Army Air Forces, "because," he said, "it was the right thing to do."
He became an armored gunner and ball turret operator. Baisch was responsible for protecting the underbelly of the plane with two 50-caliber machine guns.
His squadron was stationed at Royal Air Force Station Old Buckenham near Attleborough, Norfolk, England, which was used during World War II by the U.S. for the strategic bombing campaign against Germany.
"The planes flew 6 miles above earth, and were not pressurized or heated, and the temps dropped as low as 50-below zero," said Chaplain John Martinez of Hospice Visions. "Above 10,000 feet they wore oxygen masks. They also wore heated jackets and socks. One time, his sock shorted out and burned him badly. Arthur's hearing, back and knees suffered the most damage, which still cause him issues today.
"During the war, they wanted to give him a Purple Heart, but he refused to accept it," Martinez said.
After the war, Baisch returned to the family farm in Hazleton, where he married and raised six children.
Baisch says he can still fit into his uniform.
Get local news delivered to your inbox!
Subscribe to our Daily Headlines newsletter.