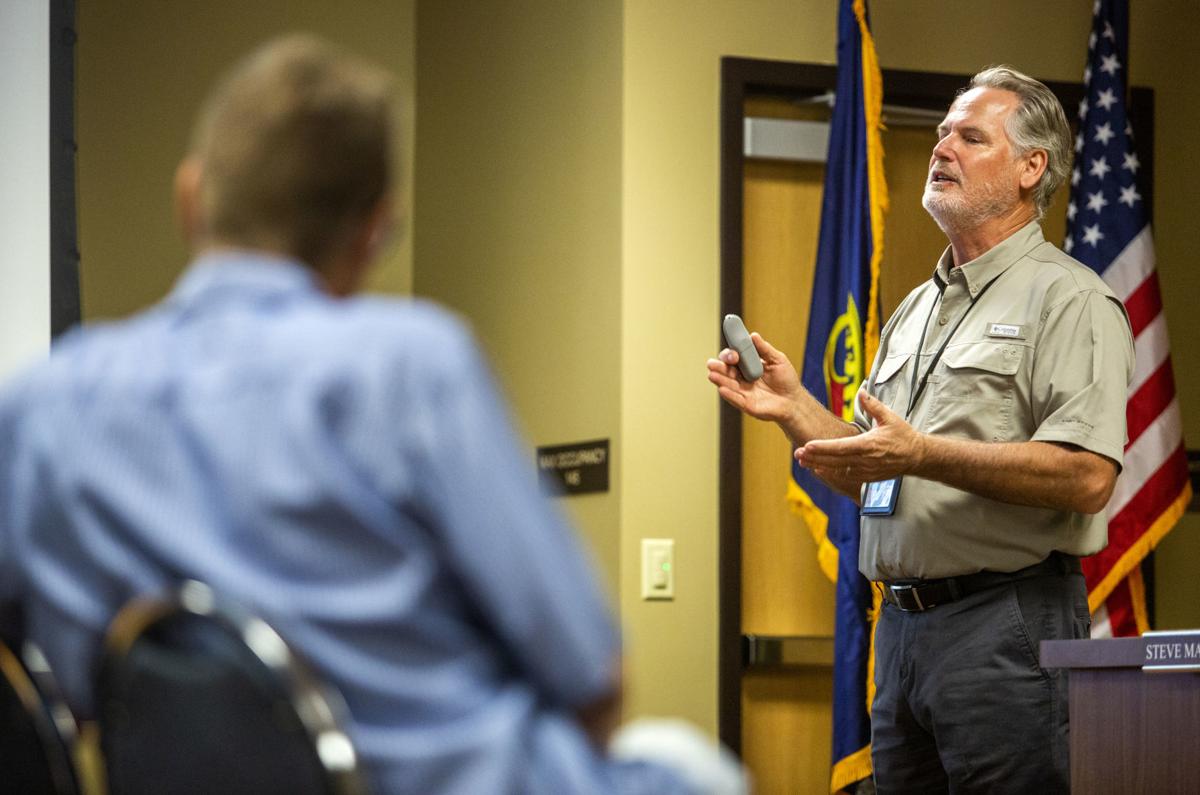 TWIN FALLS — Homeowners threw out dramatic numbers. $70,000 plus over two years. $105,000 since 2017. Most who raised their voices at Tuesday's question and answer session with Twin Falls County Assessor Brad Wills cited valuation jumps of $20,000 or more.
Dozens of Twin Falls County homeowners attended the Q and A to learn the cause of their home valuation spikes, which will likely affect their pocketbooks.
The answer? Those spikes all happened because sales prices in the Magic Valley are climbing, Wills said.
"(Your home) isn't going up because you've done something," he explained. "It's because homes around you are increasing in value."
Wills' job is to value homes based on what they'd fetch on the open market — the Idaho State Tax Commission watches all county assessors to make sure valuations don't differ too dramatically from market prices. County assessors are bound by state law to adjust valuations based on sales.
If your home value soared this year, that's likely because your neighbors sold their properties for lofty sums. As the Magic Valley continues to grow, demand for homes has increased, and supply hasn't yet caught up to demand. Rising housing costs are an issue in many states, and Idaho is experiencing the issue more acutely than most.
Wills also explained that the recent change in Chobani's yogurt plant valuation — which dropped by $144 million from $393 to $249 million for 2017 — played no role in this year's value increases.
"We're not trying to get more value out of you to pay for Chobani," Wills said. "I don't try to get your values higher to get more money."
Attendees repeatedly asked questions about how their valuation will impact their taxes.
"When we value we're not thinking about taxation," Wills said.
Valuations and taxes aren't directly connected. Tax percentages are set during the budgeting process. Local governments and taxing districts put together their budgets, then the county clerk sets levy rates to hit those figures. In Idaho, your taxes can't go up by more than 3% each year.
However, because residential values are rising at a faster pace than industrial and commercial values, homeowners will have to shoulder a greater percentage of the overall tax burden.
Property owners wishing to appeal their valuation can start by contacting the assessor's office informally. If that doesn't resolve the issue you can apply to the county Board of Equalization by June 24.
Wills emphasized that his office isn't perfect, and it's helpful to hear about incorrect valuations when they happen.
"If you don't agree with us, our doors are always open," he said.
Get local news delivered to your inbox!
Subscribe to our Daily Headlines newsletter.