TWIN FALLS – Realtor Tami Gooding could see the indecisiveness in her client's eyes.
"You don't have to make a decision right this minute," she said.
"Have you seen this market?" Elvis Martinez replied. "Yes, you do."
After nine months of house hunting, Martinez was feeling the pressure to buy. She was unsure about the small house on Cherrywood Road, but she knew it wouldn't stay on the market for long.
"There's been times when I've slept on it, and the next day it's gone," Martinez said.
When Gooding showed up to the house at 5:30 p.m. on Sept. 4 — its first day on the market — two other real estate agents were already there with clients.
"This is not uncommon," Gooding said, especially for houses listed at less than $200,000.
In both Twin Falls and Jerome, prospective homebuyers are grappling with a tight housing market. Homebuilders, desperate to keep up with demand, are turning in building permits as fast as they can fill them out.
It's difficult to predict how long the tight housing market will last. But for now, as the Magic Valley's population booms, sellers and builders are reaping the benefits while buyers like Martinez scramble to find housing within their budgets.
A seller's market
The house Gooding showed on Sept. 4 was listed at $159,000, the high end of Martinez's price range. She'd been pre-qualified for a mortgage in November 2017 in anticipation of her lease ending in February.
"We thought if we started in November we'd have just enough time to find something," she said. "That wasn't the case."
Some of the houses in her price range didn't qualify for a federal loan because they needed too many repairs. Martinez put offers on two different houses, but neither one of them worked out. Still, she felt she could trust Gooding, who was renting a place to Martinez while she and her boyfriend, Masyn Malstrom, looked for something permanent.
"She's not going to let me get into something that I regret," Martinez said.
But the inventory of homes continues to decrease, said Beth Mower, board president of Western Magic Valley Realtors. At one time, Gooding could spend two to three full days showing homes to a couple from out of town. Now she struggles to find enough home showings for even one day.
"We haven't had an abundant amount of inventory in over five years," Gooding said.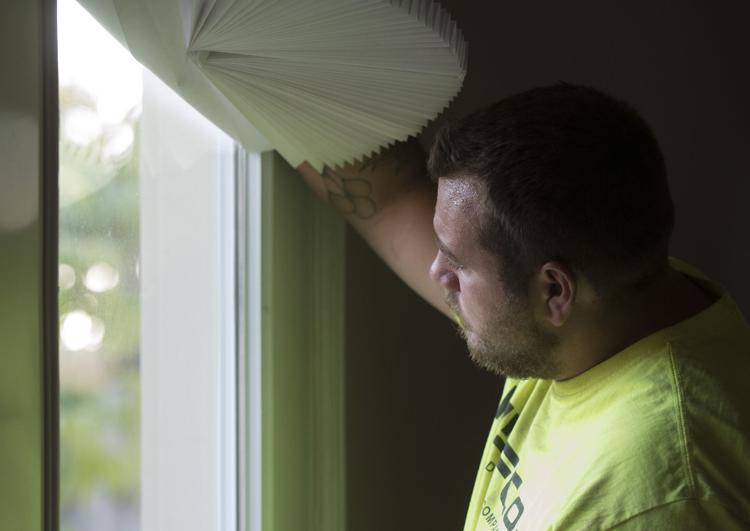 As of Sept. 5, there were only 201 active listings in Twin Falls and 39 in Jerome. Countywide, Twin Falls County had 19 percent fewer listings than last September, and Jerome County had 17 percent fewer.
And while demand is high and supply is low, it's an ideal time for homeowners to sell.
"Equity is high too," said Ryan Swinney, association executive. "If you purchased your home in 2014, you've got equity already."
Zillow's Home Value Forecast estimates the median home price has climbed 12.4 percent over the past year in Twin Falls, and 9.4 percent in Jerome.
Starter homes
While housing is generally tight across the Magic Valley, one segment of houses has been more available than the others: expensive homes.
"The higher-end homes we seem to always have plenty of," Mower said.
Still, even those are moving much quicker than expected. And for houses listed at less than $150,000, having multiple offers is the new normal.
As of early September, 633 homes have been sold in Twin Falls this year. Those homes stayed on the market for an average of 55 days. In Jerome, 151 homes have been sold, and they've stayed on the market for an average of 57 days.
Starter homes are one of the biggest needs real estate agents see for both cities. In Jerome, that's in the $130,000 to $160,000 range, while Twin Falls is in the $150,000 to $200,000 range. Jerome's housing market, Mower said, hasn't come back from the Great Recession as strongly as expected.
"I think there are a lot of people who are still reluctant to buy a home in Jerome," Mower said.
Today's "starter home" isn't what it used to be, Gooding said. The first-time homebuyer of today wants a big backyard, two bathrooms and three bedrooms. And the buyer is less likely to settle for anything else.
"They want it, and they want it now," Gooding said.
The most popular homes in Twin Falls right now are in the price range of $160,000 to $180,000, she said. In Jerome, it's between $130,000 and $150,000.
"We are seeing younger people who want their own home because it's cheaper to buy than to rent," Gooding said.
On Sept. 5, there were only six listed homes in Jerome and seven in Twin Falls that were priced between $130,000 and $150,000, and several of them were fixer-uppers.
Single-family and multifamily rebounds
Despite the shortage of available homes, homebuilding is on the rebound. The only question is whether it will rebound enough to meet the high demand.
Twin Falls' building department approved 220 permits for new homes between October 2017 and August 2018.
"We are seeing a continual increase of new single-family permits," Twin Falls Building Official Jarrod Bordi said.
Builders are having a heyday as farmland is converted into subdivisions throughout town. And it's all market-driven, Bordi said.
Still, the city issued only 212 home permits for the entire 2017 calendar year, 37 fewer than the year prior. While these are still higher numbers than Twin Falls has seen in a decade, Bordi doesn't know why home permits spiked in 2016 and declined the following year.
But it looks like they could be going up again. He already has another 17 or 18 home permits in the queue, pending approval.
Detached homes aren't the only thing that's in demand. For the first time in years, Twin Falls is seeing multiple multifamily dwellings cropping up. For the fiscal year through August, the city has issued 25 fourplex permits, "which is a record as far back as I can tell," Bordi said.
Combined with 220 single-family homes and seven duplexes, that makes 334 new dwellings within the city. Bordi expects even more multifamily housing will follow. Several townhouse projects are also getting close to submitting permits, he said.
Jerome, too, has experienced an increase in builder activity. The city had issued 38 single-family permits through August, compared to 25 last year.
Despite growing numbers of housing and rentals, the costs for renters are continuing to rise around the Magic Valley, said Toni Shinn, office supervisor for the Twin Falls branch of the Idaho Housing and Finance Association.
"The rents in our community are absolutely increasing and they've been steadily increasing for the last several years, in fact," Shinn said. "The problem is, we have way more renters than rentals available."
Her clients for the federal Housing Choice Voucher Program sometimes have trouble getting into apartments because landlords already have a line of people waiting to rent with cash in hand. The voucher recipients must pay at least 30 percent, and often 40 percent, of their adjusted income toward rent.
One-bedroom and studio apartments, especially, are hard to find, Shinn said. But even two- and three-bedroom apartments are needed.
With a limited market, the new homes and apartments will be a welcome addition to an area that has demand for more housing. In the meantime, finding a home isn't impossible, Mower said. But you must be aggressive and act fast.
"I think we're on the map," Bordi said, "and people want to live here."