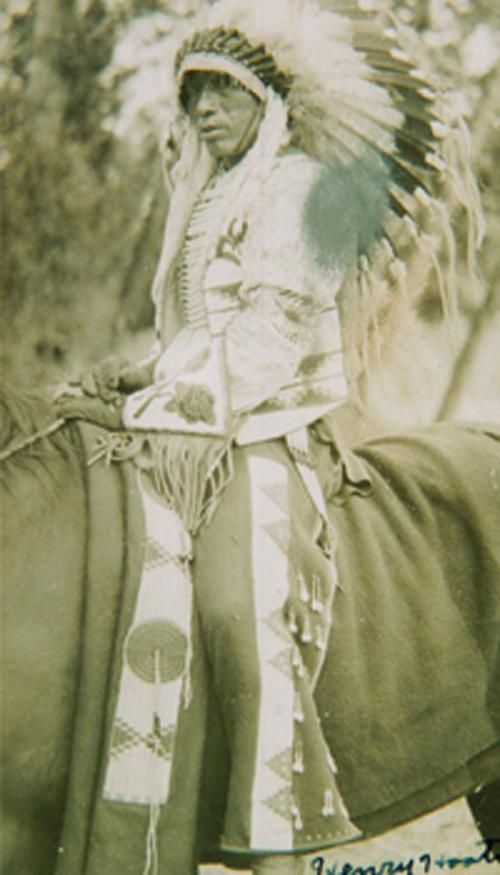 Editor's note: This column first ran Oct. 31, 2013, in the Times-News and at Magicvalley.com. New content has been added.
Nearly 160 years ago, the worst single slaughter of American Indians in U.S. history played out along the Bear River just north of the Utah border.
Franklin is the oldest permanent settlement in Idaho and was settled in 1860 by 13 Mormon families. The area was also the winter home of the Northwestern Band of the Shoshone Nation, led by Chief Sagwitch and War Chief Bear Hunter.
Friction between early settlers and the Shoshone developed and Utah Gov. Frank Fuller asked the U.S. secretary of war to provide a temporary regiment of mounted rangers to protect the settlers along the Utah-Idaho border.
Col. Patrick E. Connor — who was known for his belief that Indians were violent savages who needed to be destroyed at all costs — and his California Volunteers were ordered to Fort Douglas, Utah.
After an incident in which several settlers were killed, Connor sent a small infantry north from the fort with artillery and supply wagons. Four days later, Connor and his cavalry set out in deep snow and freezing temperatures to attack the winter camp the Shoshone called Boa Ogoi, 140 miles away.
As he left the fort, Connor promised to take no prisoners.
The group traveled at night to conceal their approach, but a white friend warned Sagwitch that Connor was coming in search of revenge.
Connor and 200 of his men arrived at the camp at 6 a.m. Jan. 29, 1863. Sagwitch expected Connor, but the camp was not ready to do battle, his great-granddaughter Mae Parry said.
Parry was entrusted by her grandfather as being the keeper of the massacre's story, according to a news story written when she died about a dozen years ago.
"(Sagwitch) thought that perhaps this military man was a wise and just man," Parry said. "He thought the colonel would ask for the guilty men, whom he would immediately have handed over."
But Connor didn't ask any questions. His men began firing when the sun rose.
The Boa Ogoi camp sat in a protected ravine above the Bear River and was easily defended. But the well-armed military force was too much for the Shoshone.
Some jumped into the freezing river and drowned. Some swam to safety and joined other Shoshone bands.
But most — men, women and children — were killed.
Bear Hunter was tortured and eventually killed. Sagwitch escaped during the four-hour ordeal and survived.
A small number of children were spared and adopted by Mormon families, including Sagwitch's.
In all, the Shoshone death toll is estimated at 350. Connor lost two dozen men.
Mychel Matthews reports on rural issues for the Times-News. The Hidden History feature runs every Thursday in the Times-News and at Magicvalley.com. If you have a question about something that may have historical significance, email Matthews at mmatthews@magicvalley.com.
Get local news delivered to your inbox!
Subscribe to our Daily Headlines newsletter.