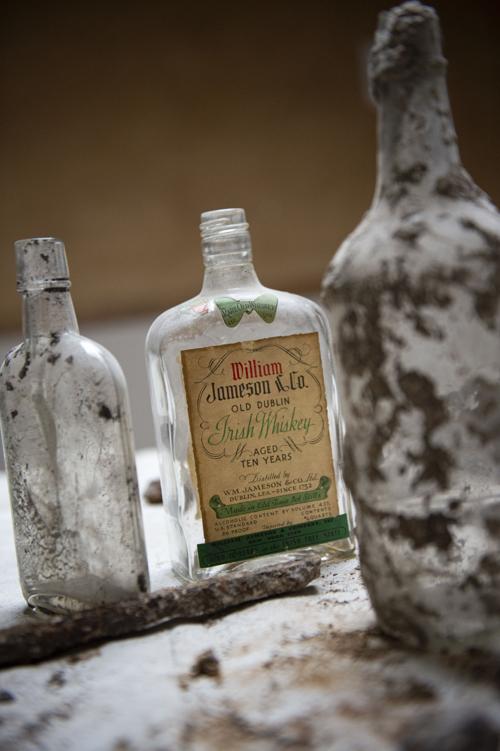 While renovating an old building on Second Avenue South in Twin Falls, new owners Lisa and Dave Buddecke discovered old liquor bottles hidden under the floorboards. One of the bottles once held Irish whiskey distilled by William Jameson & Co.
The building was an expansion of Krengel's Machine Shop, built in 1907 by German immigrant Ernest E. Krengel. More recently, the building housed the old Salvation Army Thrift Store until 2019.
The bottle of Jameson is not dated, but the label says the whiskey was aged 10 years in the Irish Free State — Ireland between 1922 and 1937. That information narrows the timeframe to around the end of Prohibition in the U.S.
The discovery of the hidden bottles shouldn't be a surprise. Many owners of old buildings downtown hid liquor from authorities for "special occasions."
Krengel was born in 1858 and came to America at the age of 18. After living all over the country, he and his wife settled in Twin Falls in 1907.
Krengel's Machine Shop, a blacksmith shop where he shoed horses and repaired wagons and buggies, also contained a small hardware store.
He died of typhoid at age 54, just five years after he moved to Twin Falls, leaving his wife, three sons and two daughters. Krengel's son Charles took over the shop and expanded the hardware store in 1926.
Ernest Krengel is buried in the Twin Falls Cemetery.
Mychel Matthews is the Big Story Chief for the Times-News. The Hidden History feature runs every Thursday in the Times-News and at Magicvalley.com.
If you have a question about something that may have historical significance, email Matthews at mmatthews@magicvalley.com.