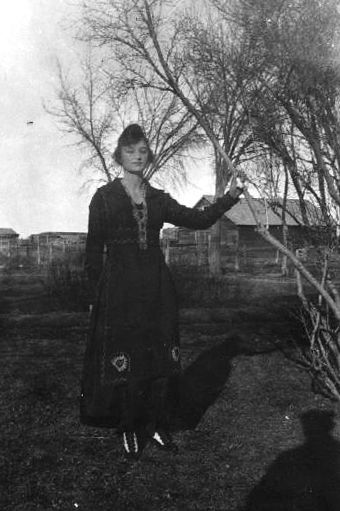 The last passenger train out of Twin Falls left town 65 years after the first train arrived.
The first train on the newly laid tracks of the Oregon Short Line pulled into town on the morning of Aug. 7, 1905, to find a large crowd waiting to celebrate its arrival. The second train arrived at noon.
According to the Aug. 11, 1905, edition of the Twin Falls Weekly News, a barbecue feast was spread at the Perrine Hotel for some 3,000 folks — a total of 5,000 came for the celebration.
But Lars Larsen, a Rock Creek pioneer who attended the 1905 celebration, expressed doubt about the numbers touted by the newspaper.
"There were a lot of people, but I don't think there were 5,000," Larsen told Times-News Editor O.A. "Gus" Kelker in 1970. "That must have been a Chamber of Commerce figure because I don't think there were that many people in the whole country then."
Larsen accompanied Kelker and two pioneer women on the railroad's last passenger train excursion to Buhl, a commemorative trip to mark the end of an era that cost the four passengers 49 cents per ticket.
Along for the ride with Kelker and Larsen were Gladys "Dolly" Stricker and Cora McIntire. Larsen, Stricker and McIntire were friends when they were young, Kelker said in the Jan. 5, 1970 edition of the Times-News.
All three were born in the late 19th century in Cassia County, years before Twin Falls County was envisioned.
"We have seen each other more when we grew up, though, because it was just too far between homes in the old days," McIntire told Kelker.
"I hate to admit it, but when I heard a train was coming to Twin Falls, I didn't even know a train needed a track," Stricker told Kelker on the trip to Buhl.
Mychel Matthews reports on rural issues and agriculture for the Times-News. The Hidden History feature runs every Thursday in the Times-News and on Magicvalley.com. If you have a question about something that may have historical significance, email Matthews at mmatthews@magicvalley.com or call her at 208-735-3233.