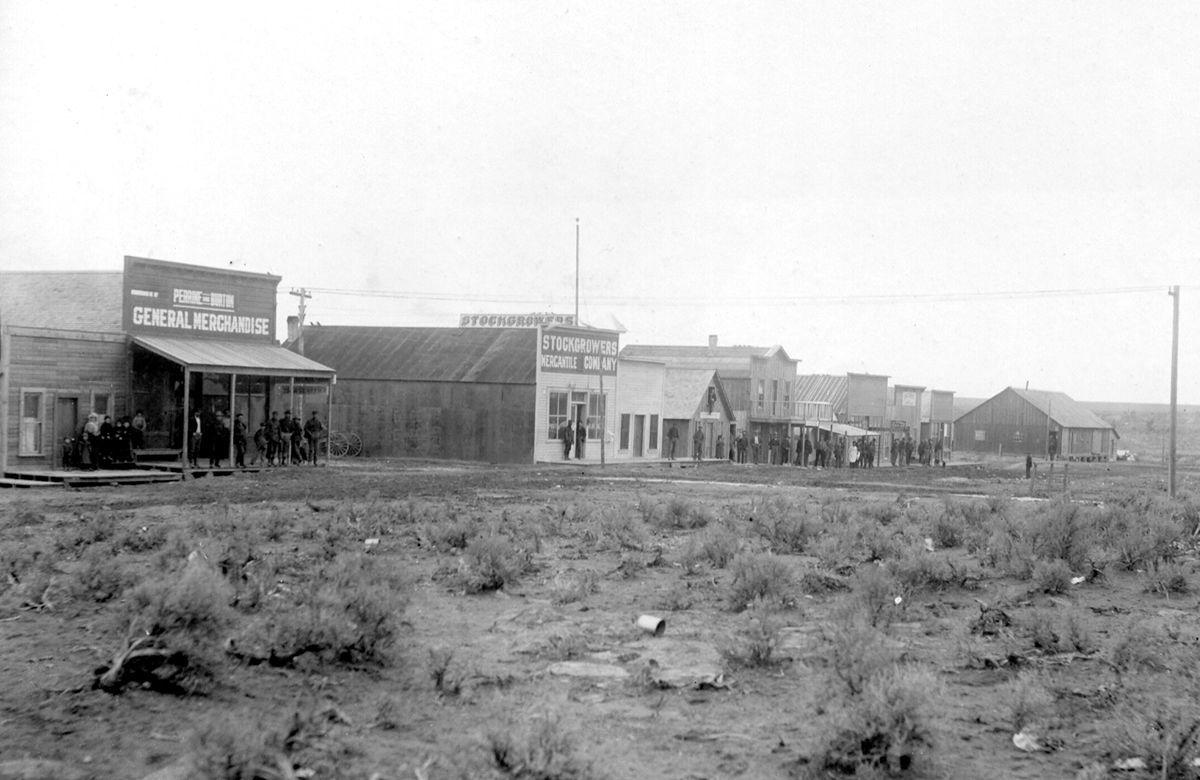 Editor's note: This column ran May 23, 2013, in the Times-News and at Magicvalley.com.
Don't blink or you'll miss it. About three miles west of Twin Falls, railroad tracks cross U.S. Highway 30. Today, this intersection is known as "Curry Crossing" — but years ago the town of Curry flourished there.
All that remains of the original town is the old Union School building — which now houses the Twin Falls County Historical Museum — built in 1914.
Curry is not alone in its hidden history. There are far more defunct towns in Twin Falls County than incorporated municipalities.
One of the oldest towns in the county was Rock Creek, seven miles south of Hansen. Rock Creek had a post office by 1871 and a school by 1879. The town sat near the junction of the Old Oregon Trail and the Kelton Road, southeast of Stricker Ranch.
Artesian City was a town that straddled the Twin Falls-Cassia county line south of Murtaugh. It was homesteaded in the 1870s. It became a town in 1909, two years after Twin Falls County was created. The town was named for the area's artesian water, found by cattleman Jim Bower.
The area near Milner Dam, in eastern Twin Falls County, was first called "The Cedars" by emigrants on the Oregon Trail. The Cedars was the last stop on the Snake River before the trail reached Kanaka Rapids north of modern-day Buhl.
The boomtown of Milner began with the construction of the Milner Dam, which was completed in 1905. At one time, nearly 2,000 people lived at Milner, including 1,500 construction workers. The town boasted two hotels, a bank, stores and a school. Milner was named for Stanley B. Milner, president of the Twin Falls Land and Water Co.
The town of Bickel, which sat a few miles northwest of Murtaugh, was named for Paul Bickel, chief engineer of the Twin Falls irrigation project.
Several towns in southwestern Twin Falls County have disappeared over the years. Amsterdam, south of Hollister, was settled around 1910 by Dutch immigrants from Iowa. Berger was an agricultural center on Desert Creek, settled in 1908. Farther west, Roseworth was settled as a homestead in 1884 and had a post office by 1896.
Other communities in the county that dried up over the years include Abby, Cephas, Alta, Butte, Clear Lakes, Austin, Haggardt and Peavey.
Mychel Matthews reports on rural issues for the Times-News. The Hidden History feature runs every Thursday in the Times-News and on Magicvalley.com. If you have a question about something that may have historical significance, email Matthews at mmatthews@magicvalley.com.
Get local news delivered to your inbox!
Subscribe to our Daily Headlines newsletter.