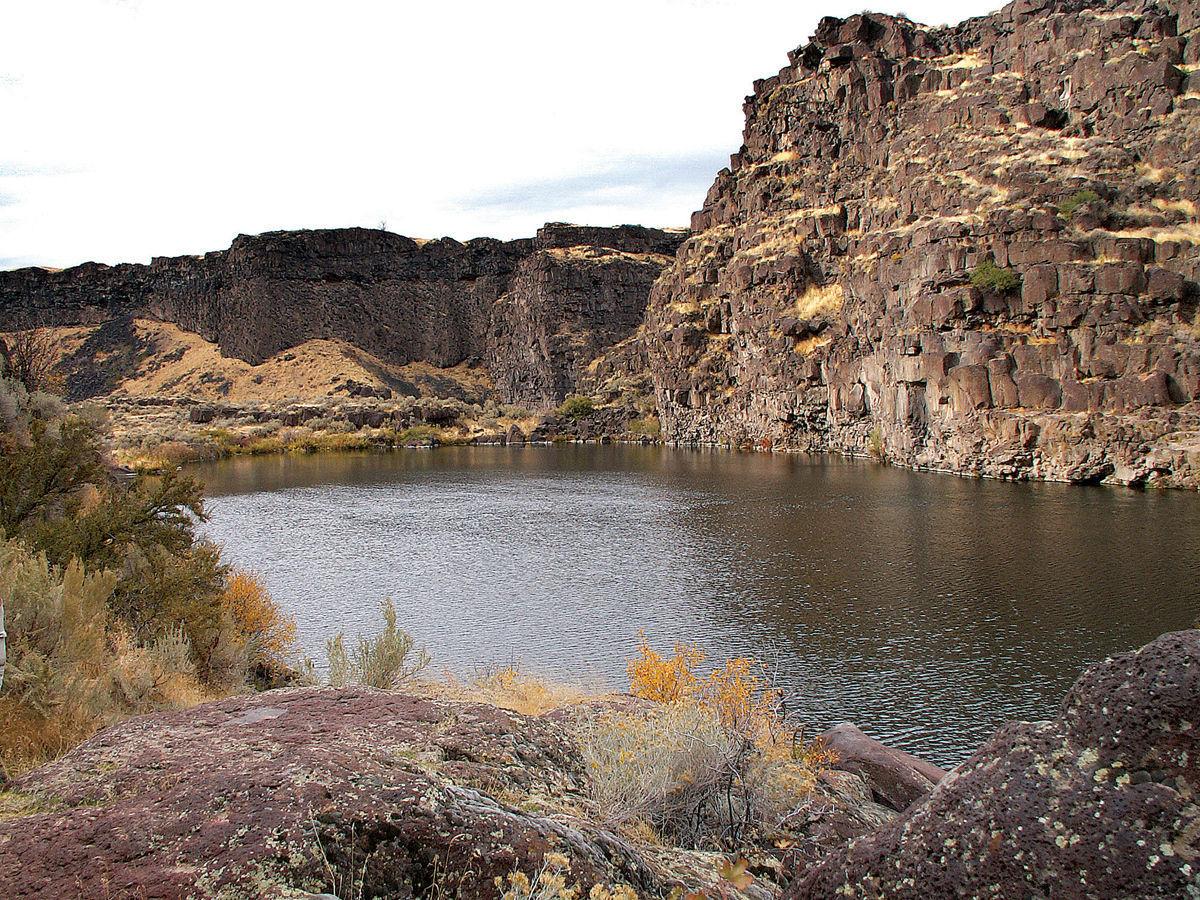 Despite its name, Vineyard Lake has never had grape vines growing around it.
The spring-fed lake in the Snake River Canyon was named for the Vinyard family, whose descendants still own ground north of the canyon, some 7 miles west of Eden. David Ehlers grew up near the lake and still farms land owned by several generations of his family.
"Both the Ehlers and the Vinyards have been here since the early 1920s," Ehler said.
So how did the lake, named for the Vinyard family, become Vineyard Lake?
All names of geographic features on federal land must pass rules set by the U.S. Board on Geographic Names. Vineyard Lake is on federal ground owned by the Bureau of Land Management.
"Vinyard" is considered a variant spelling of Vineyard, according to the board, which was created in 1890. The spelling was standardized to "Vineyard" under the board's rules.
The federal rules, however, do not affect the spelling of Vinyard Road — easily seen on a nearby Interstate 84 overpass — which is not on federal ground.
The same rules apply to nearby Devils Corral. Possessive names are forbidden under the federal rules, so privately owned ground downriver from Vineyard Lake is spelled Devil's Corral, while the surrounding BLM ground is spelled Devils Corral. Also under the federal board's rules, Pike's Peak, discovered by Zebulon Pike in 1806, became Pikes Peak when the federal board was created.
"Inconsistencies and contradictions among many names, spellings, and applications became a serious problem to surveyors, map makers, and scientists who required uniform, non-conflicting geographic nomenclature," according to the board's website.
Mychel Matthews reports on rural issues for the Times-News. The Hidden History feature runs every Thursday in the Times-News and at Magicvalley.com. If you have a question about something that may have historical significance, email Matthews at mmatthews@magicvalley.com or call her at 208-735-3233.
Get local news delivered to your inbox!
Subscribe to our Daily Headlines newsletter.