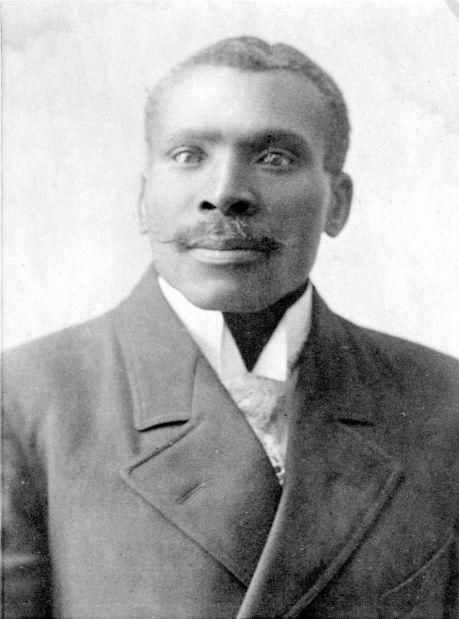 Editor's note: This column first ran May 2, 2013, in the Times-News and at Magicvalley.com.
Headstones can be deceiving.
Southern Idaho's legendary black cowboy Henry Harris was said to have been conceived in slavery and born in freedom. The official date of his birth is Dec. 15, 1865, seven months after the Civil War ended.
But Harris' headstone in the Twin Falls Cemetery says he was born in 1868.
According to Harris biographer Les Sweeney, Harris simply refused to accept his real age. Harris was 71 when he died in 1937 — or maybe older, Sweeney said.
The headstone describes Harris as a "pioneer cowboy." That doesn't even come close to describing Harris' remarkable life, Sweeney said.
Harris' parents were former slaves living in Texas.
Harris was born a free man and was somewhat educated.
Harris was still young when he went to work as a servant for Texas cattleman John Sparks, who later became the governor of Nevada. Sparks took Harris with him when he moved to Nevada from Texas in 1884.
Sparks and John Tinnen, another cattleman from Texas, put together a cattle empire that spread from Wells, Nevada, to Utah and into southern Idaho. According to Sweeney, the Sparks and Tinnen herd numbered between 50,000 and 70,000 head of cattle.
Harris graduated from house boy to cowpuncher. He soon became a wagon boss and foreman of the Boar's Nest, Middle Stack and Vineyard ranches just south of the Idaho border.
Harris was a living legend, Sweeney said. Black cowboys were not common in Nevada and Idaho in those days, but a black man who was a ranch boss over white cowboys was unheard of.
In 1894, he acquired 160 acres of land southwest of present-day Salmon Falls Reservoir. In 1930, Harris bought another 35 acres near Rogerson.
The cattle ranches changed hands many times over the decades, but Harris remained loyal to his vocation until his death.
Nora Bowman, wife of Utah Construction Co. superintendent Archie Bowman, wrote about Harris' death in her book, "Only the Mountains Remain."
"He knew we all liked and respected him and that he was welcome wherever he went," Bowman wrote.
Harris was inducted into the Buckaroo Hall of Fame in Winnemucca, Nevada, in 2008, and into the National Cowboys of Color Hall of Fame in Fort Worth, Texas, in 2009.
Mychel Matthews reports on rural issues for the Times-News. The Hidden History feature runs every Thursday in the Times-News and on Magicvalley.com. If you have a question about something that may have historical significance, email Matthews at mmatthews@magicvalley.com.
Get local news delivered to your inbox!
Subscribe to our Daily Headlines newsletter.