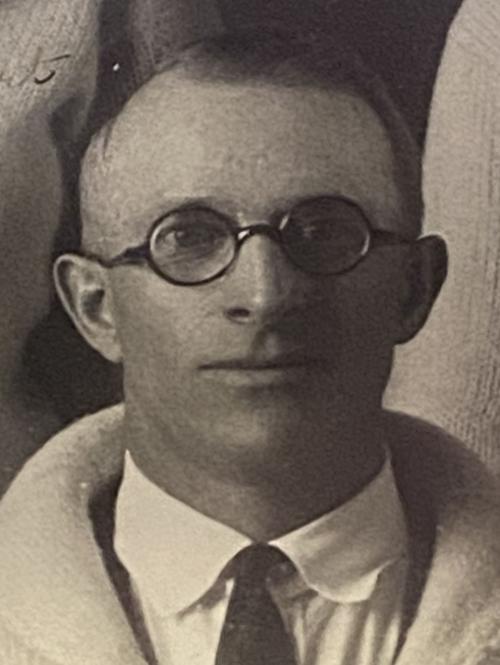 Editor's note: This column first ran Nov. 22, 2012, in the Times-News and at Magicvalley.com.
"Harry Barry" isn't just a clever name for a city park.
Harry Barry was a local businessman and civic leader whose life was cut short in a tragic auto accident nearly 70 years ago.
After the accident that took the lives of Barry and his wife, Harriet, the remaining Barrys donated a portion of the family farm to the city of Twin Falls.
A monument in Harry Barry Park now stands at Borah Avenue West and Blake Street in memory of Harry and Harriet.
Barry was born in 1887 on a farm in Pennsylvania. After he graduated from school, Barry's father farmed him out to a neighbor, who paid the Barry family $30 per month for his labor. His father allowed him to keep $2 of the monthly wage for himself.
After three years of the arrangement, Barry decided he didn't want to spend the rest of his life "looking at the south end of a horse going north," according to a short biography written by his son David in 1988.
Barry put himself through Kansas State Teachers College and in 1914 sent his resume to the Buhl School District.
He was hired as a teacher at the high school and became the town's first football coach. Twice in the late 1920s, Barry took the Buhl High School girls' basketball team all the way to the national championship, each time missing the win by just two points.
Barry's ambition wouldn't be contained at school, even during the Great Depression. He refused to give up after his first business failed and by the mid-1930s, he owned real estate and insurance businesses, an ice cream parlor and the Buhl Herald, all while continuing to teach.
In 1936, Barry decided to enter politics, much to the dismay of his wife.
His father had been a Republican, "so it was only natural that he should be a Democrat," his biography says.
Barry served in the Idaho State House of Representatives, then ran for lieutenant governor in 1940. If he failed to be elected, Barry promised Harriet that he would retire from politics.
Barry lost the election and, in 1941, moved his family to Twin Falls.
The following year, Barry bought a service station and hardware store on Addison Avenue West and later bought a lumber company across the street. He also invested in a young block manufacturing plant in Jerome called Cinder Products Co.
Barry wrote his own advertising column in the Times-News, ending the column each week with his slogan "Harry Barry ain't mad at nobody."
Eventually, Barry sold the service station and hardware store but kept Harry Barry Lumber Co.
In November 1954, Harry and Harriet Barry traveled to Kansas to visit some old friends from college. While there, they decided to drive to Oklahoma to see the Will Rogers Memorial. The road was slick from rain, and an oncoming truck slid into the Barrys' car, killing all five in the car. The driver of the truck was also killed.
The Barrys are buried in the Buhl Cemetery.
After Barry's death, Harry Barry Lumber Co. merged with the block manufacturing company that he had invested in, forming Volco Inc.
Mychel Matthews is the Big Story Chief for the Times-News. The Hidden History feature runs every Thursday in the Times-News and at Magicvalley.com.