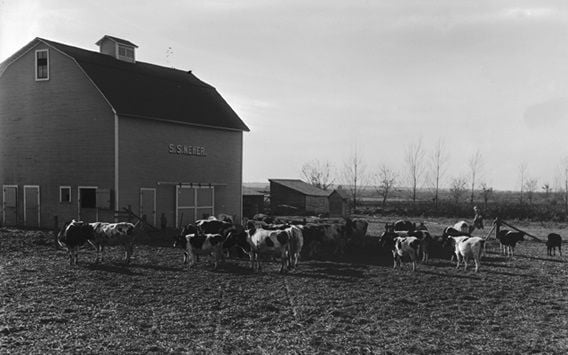 In the early 20th century, many came to the newly developed agricultural empire of Twin Falls County to try new things or to start a new life altogether.
A banker might have traded in his ledgers for orchard pruners or a blacksmith might have given up his anvil and hammer to grow potatoes.
Because of the diversity of new lives offered in the new irrigation tract, local newspapers often offered random farming advice to readers. For those who took up a new life raising dairy cows, the Oct. 7, 1913, edition of Twin Falls Times offered helpful tips to new dairy farmers in its "Dairy Notes" column.
Use vaseline for sore teats.
No dairy was ever too clean.
Pet the heifer and raise a gentle cow.
Slow ripening of cream produces a bitter flavor.
Properly managed, dairying brings in a constant income.
With calves, too low a temperature of feed causes scours.
The cow that gives much milk must have plenty to drink.
A coat of whitewash will do much to brighten up the cow stable.
A poor milker is one of the surest means of diminishing a milk flow.
The churnability of cream depends largely on its being ripened evenly.
Systems in the dairy should supersede all other matters on the farm.
What a feeling of satisfaction and security a silo full of green feed inspires.
Nearly every herd can be made to double its production by selection and care.
Vitality is a very important characteristic in the dairy cow or any other farm animal.
The surest and about the only way to get hold of a good dairy cow these days is to raise her.
A cold fall rain doesn't help the milk-giving qualities of the cow exposed to such weather.
It is not expecting too much for a good family cow to produce 300 pounds of butterfat in a year.