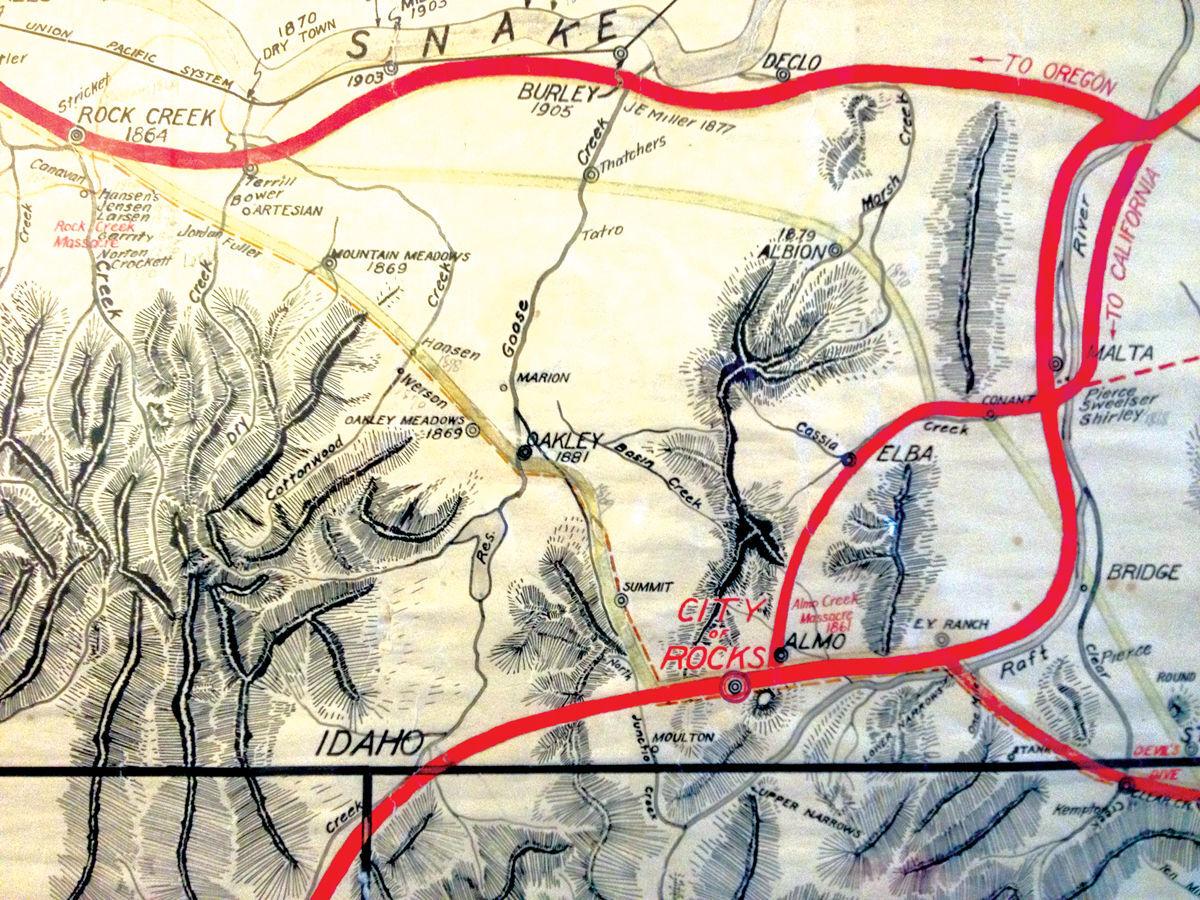 About a decade after the Albion State Normal School got its start, the college's newspaper, the Normal Mirror, took a stab at telling the history of the Marsh Creek Basin.
The article, written by Josie Eschbach in 1905, described the early Cassia County seat and its 35-year history, two years before the west end of the county was carved away to make Twin Falls County.
The article was reprinted in the Twin Falls Weekly News in its Nov. 3, 1905, edition.
Although the town of Albion wasn't founded until 1879, early residents knew the valley northeast of Mount Harrison as the Marsh Creek Basin. The valley was walled off from the Oregon and California trails by the Cotterel Mountains.
Before 1870, few settlers called the area around Mount Harrison home, only "a few stock ranches at Willow Creek (on the west slope of Harrison) and a log cabin at Elba called the Dairy ranch," Eschbach wrote.
But the rerouting of traffic from Utah opened up Marsh Creek for settlement.
Traffic on the Kelton Freight Road — which ran from Kelton, Utah, through the City of Rocks and Oakley Meadows, then followed the base of the South Hills to the Rock Creek Stage Stop and beyond — began in 1870 to take an easier route to get to the Rock Creek. The new road turned north at Almo near the City of Rocks, then followed the valley between the Mount Harrison and the Cotterel Mountains to Marsh Creek. From there, the road turned west and shot straight west to Rock Creek, where the Oregon Trail met the old Kelton Road.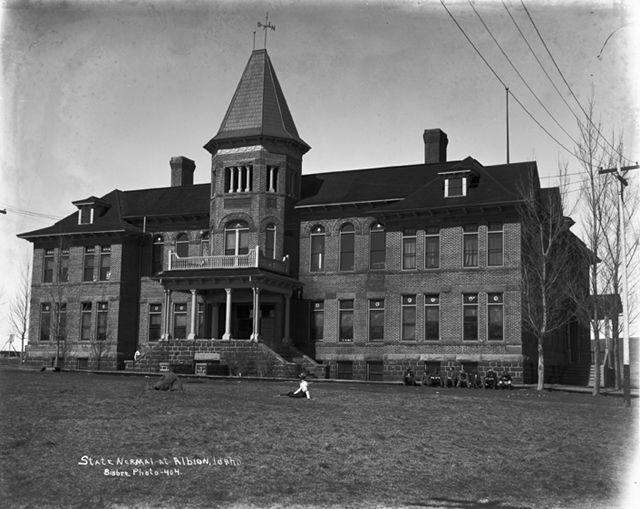 In her article, Eschbach goes on to list many "firsts" in what would become Albion — the first house, the first birth, the first death, the first school, all before 1876. Unfortunately, she repeats a false rumor claiming that William Lewis and Meriwether Clark "passed over the summit of Mount Harrison" on their expedition to the Pacific Ocean.
The Albion State Normal School was one of two colleges in Idaho specifically created to teach students how to become teachers.
Mychel Matthews is the Big Story Chief for the Times-News. The Hidden History feature runs every Thursday in the Times-News and at Magicvalley.com. If you have a question about something that may have historical significance, email Matthews at mmatthews@magicvalley.com.