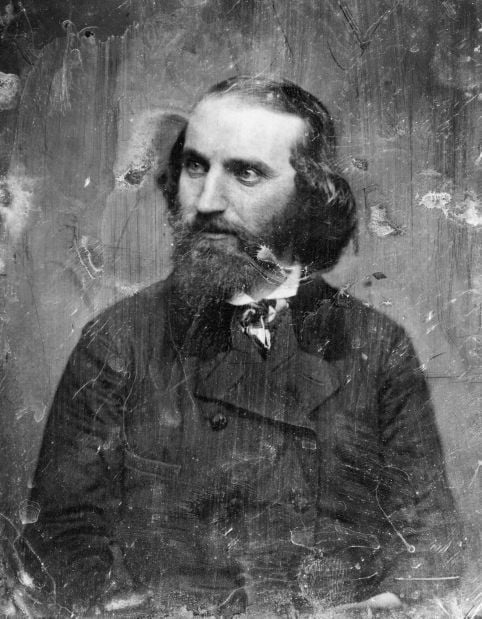 Nearly 160 years ago, President Abraham Lincoln signed a Congressional act creating the territory of Idaho.
But the resulting jurisdiction hardly resembled the state we know today.
Idaho in 1863 included the area that would later become Montana and most of Wyoming. The population base — mostly gold miners chasing dreams of wealth — was then located in the Clearwater region in what is now Idaho's panhandle.
The politics of that time would also seem foreign today.
Territories had little control over their own affairs, wrote former University of Idaho professor Carlos A. Schwantes in his book "In Mountain Shadows." Territories were controlled by the federal government and officiated by appointees of the president.
"Idaho's territorial governors were for the most part an odd lot of scheming or incompetent carpetbag politicians who seemed to serve the territory best by leaving it, or not arriving at all," Schwantes said.
There was at least one exception to this generalization, says Keith Petersen, historian with the Idaho State Historical Society.
"There were some colorful characters in the territorial government," Petersen said, but William H. Wallace was not one of them. Wallace, an old friend of Lincoln, was appointed Idaho's first territorial governor.
Before then, Wallace was a Washington territorial delegate to Congress from Puget Sound, and had a genuine interest in the West, Petersen said. During this time, Wallace was instrumental in creating the territory of Idaho and consequently appointed governor.
It is not known how good of a governor Wallace could have been because he served for less than a year before being elected to Congress once again.
Lincoln appointed Caleb Lyon as the second governor in 1864. Lyon signed legislation to move the capital from Lewiston to Boise soon after arriving in the territory, creating a bitter conflict between residents of northern Idaho and the burgeoning southern Idaho.
Lewiston residents considered the move illegal. Armed guards prevented Boise residents from moving the territorial seal and archives from Lewiston, and Lyon slipped quietly out of town.
Acting governor and Territorial Secretary Clinton Dewitt Smith managed to move the seal and archives to Boise in 1865. But seven months after replacing Lyon, Smith drank himself to death.
Later, Gov. Horace Gilson looted the territorial treasury of $41,000 before leaving the country.
Meanwhile, the size of the new territory proved too large to handle. In 1864, the Montana Territory was carved out of the northeast corner of Idaho Territory, and in 1866, Wyoming Territory was created, leaving Idaho with its present-day boundaries.
Mychel Matthews reports on rural issues for the Times-News. The Hidden History feature runs every Thursday in the Times-News and on Magicvalley.com. If you have a question about something that may have historical significance, email Matthews at mmatthews@magicvalley.com.