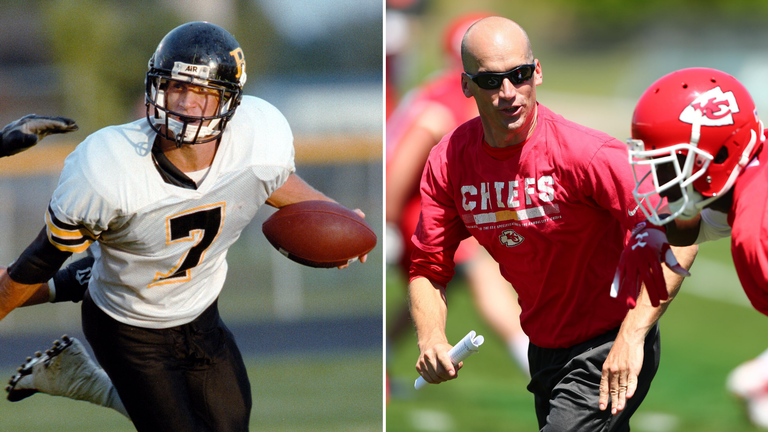 BOISE — Joe Bleymaier tried to find a life outside of football. He really did.
The hours the sport required, the demands it puts on your life, he saw it all firsthand as the oldest son of former Boise State Athletic Director Gene Bleymaier.
But after finishing graduate school with a law degree, he never even took the bar exam. He knew he belonged on a football field.
That realization has the Boise native bound for the Super Bowl Sunday as a member of the Kansas City Chiefs coaching staff. The Chiefs (12-4) face the San Francisco 49ers (13-3) at 4:30 p.m. Sunday on Fox.
"(Coaching) was always in the back of my head," the 37-year-old Bleymaier said. "I think I needed a few years or a little bit of time before jumping in.
"… Because of the hours and the pressure and everything, you don't want to have a crutch to say: 'You know, I don't need to be doing this. I could be doing something else.' So I wanted to try out that something else and then realized that no, this is it."
A winding path led Bleymaier, a 2001 Bishop Kelly High graduate, from Boise to Super Bowl LIV as a Chiefs assistant quarterbacks coach and pass game analyst.
The 1999 A-2 (now 3A) All-Idaho Player of the Year owned a scholarship offer from his hometown Broncos but decided to follow coach Dirk Koetter to Arizona State as a walk-on. Bleymaier soon transferred to Delaware, where the wide receiver helped the Blue Hens win the 2003 Division I-AA national title.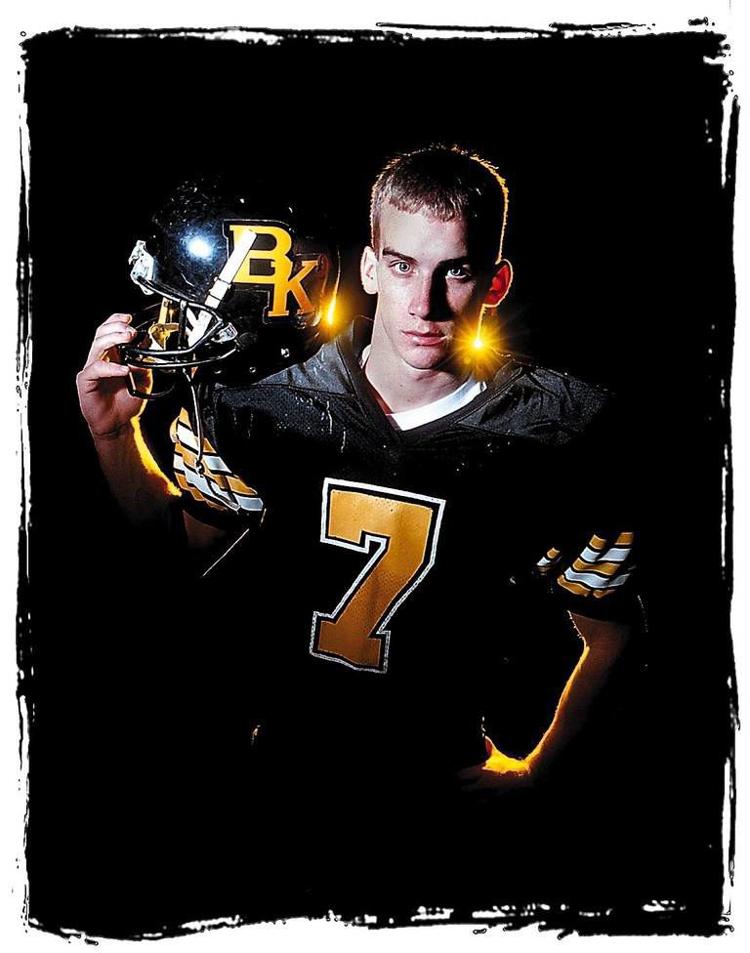 He pursued a law degree at Marquette but kept a toe in football. He helped coach a Wisconsin high school team in the fall and used his summers to become what he joked is the only three-year intern in NFL history with coach Andy Reid and the Philadelphia Eagles.
Two years in the compliance office at the University of Pacific allowed him to put his law degree to some use. But he quickly found his way back onto the sidelines at Colorado as a quality control coach for three years.
His Delaware connections then landed him in the NFL in 2016. The Eagles had just hired away Chiefs offensive coordinator Doug Pederson. Pederson took a pair of assistants with him to Philadelphia, creating vacancies in Kansas City. And two former Blue Hens — Brett Veach and Matt Nagy — vouched for Bleymaier.
Veach is now Kansas City's general manager. And Nagy, who interned alongside Bleymaier, is the head coach of the Chicago Bears.
Bleymaier started as an offensive quality control assistant for the first two years before moving up into his current role as a pass game analyst and assistant quarterbacks coach the past two seasons.
His tenure mirrors the explosive development of Kansas City quarterback Patrick Mahomes, who won the NFL MVP award last season and has the Chiefs on the verge of their first Super Bowl since 1970. But Bleymaier quickly deflects any credit for Mahomes' ascension.
"That is all Pat, as you can tell from the way he plays," Bleymaier said with a laugh. "... The things he does are definitely uncoachable."
'Limitless' options in the NFL
Instead, Bleymaier spends the bulk of his time helping the Chiefs build game plans, scouting opposing defenses for holes and trying to find ways his offense can exploit them. He said all those tasks turn into 20-hour work days on Sundays, Mondays and Tuesdays before spending the rest of the week fine tuning.
"When you start a week, it's limitless what you can do in the NFL," Bleymaier said. "These guys are pros. And the players, especially the quarterback that we have, they could do anything you ask them to, which is great.
"But it's also a massive undertaking when you think about it. So we've got to narrow it down and put them in the best position to both be able to play fast and do things that maybe the defense hasn't seen before."
Bleymaier said the Chiefs used the bye week to install the bulk of their Super Bowl game plan, allowing the coaching staff to spend this week on adjustments. That work so consumed him he admits he hasn't had a chance to soak in his impending trip to the country's largest sporting event.
"I think it'll hit you later when you get to the stadium and see the logo on the field," Bleymaier said. "Right now, I'm still just worried about all the situations and the different what-ifs that could go on.
"You're still studying the 49ers. It's just a game against the Niners. Then maybe when we get there and see the national anthem take an extra 20 minutes or something, it'll really set in that this is the Super Bowl."
'King Arthur's Camelot' in Boise
Growing up on the Boise State sidelines afforded Bleymaier a master's class in coaching. He watched Pokey Allen, Houston Nutt and Koetter establish the Broncos on the national stage, then followed the Dan Hawkins and Chris Petersen teams from afar.
He said he couldn't help but absorb their influence.
"It was like King Arthur's Camelot for creativity and inspiration," he said. "… It was just fun to watch, and inspiring — something you want to be a part of and try to replicate again, sometime somewhere else."
Boise remains neutral territory for the Super Bowl, well outside the traditional reaches for Kansas City and San Francisco fans. But Bishop Kelly football coach Tim Brennan has spent the past week creating Chiefs fans one by one, pulling out his phone to show them the Boise native's head shot on the team website.
"You get to see a kid who used to play for us in the Super Bowl. It makes you pretty darn proud," Brennan said. "I'll watch the Super Bowl with a little more enthusiasm and intensity and enjoyment because I feel like I have a little piece for it."
Get local news delivered to your inbox!
Subscribe to our Daily Headlines newsletter.