TWIN FALLS — Health care, education and criminal justice are expected to take center stage in the state Legislature this year, with big decisions looming ahead of lawmakers on how to fund Medicaid expansion, distribute money to schools and alleviate crowding in Idaho's jails and prisons.
Here are the issues Magic Valley legislators are paying attention to, with less than a month to go until the 2019 session kicks off.
Health care
Proposition 2, the ballot initiative to expand Medicaid, passed with more than 60 percent of the vote in November. But for lawmakers, difficult discussions about Medicaid expansion — and how to fund it — are just beginning.
"That's going to be a hard conversation, but we have to do it," said Rep. Sally Toone, a Democrat from Gooding. "That was the will of the people of Idaho."
Some lawmakers, including Sen. Lee Heider of Twin Falls, have voiced concerns about the cost of expanding Medicaid. At a recent meeting with Magic Valley school superintendents after the election, Heider — who previously served as the Senate Health & Welfare chairman — said he still had questions about how the state would fund the measure.
"This Proposition 2 thing, I don't know where this will go," Heider, a Republican, said at the meeting. "I don't know if we'll even begin to fund it this year. It's out there, it's just a bunch of words. There's nothing functional about it yet."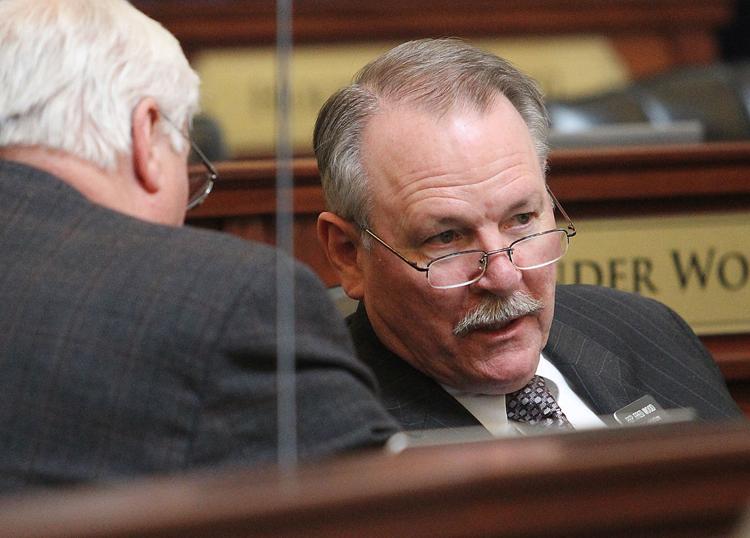 Rep. Fred Wood of Burley, a Republican who chairs the House Health and Welfare Committee, has publicly supported Medicaid expansion since August. Wood says funding Prop 2 is a matter of redistributing money that the state is already spending. He has floated the idea of using money from Idaho's Millennium Fund, and plans to introduce a bill this year that would eliminate the state's CAT Fund, which covers indigent care expenses.
"We're not going to have to increase taxes and it's not going to take any new money away from education," Wood said. "There's a bunch of people out there trying to spin yarns that that will happen, but it's simply not true."
Wood said he also plans to sponsor legislation to put some sideboards on Medicaid expansion — for example, stipulating that the program would be voided if the share paid by the federal government drops below 90 percent.
"I think that most of the legislative members want some assurance that there's not going to be a runaway in terms of cost," Wood said.
Criminal justice



With the state's prisons and jails overflowing and hundreds of Idaho inmates housed in Texas, lawmakers largely agree that something will need to be done to address the growth in Idaho's incarcerated population. But there's some disagreement on exactly what that measures should be taken.
The Department of Corrections has proposed building a new 1,510-bed prison, a project that would cost the state an estimated $500 million.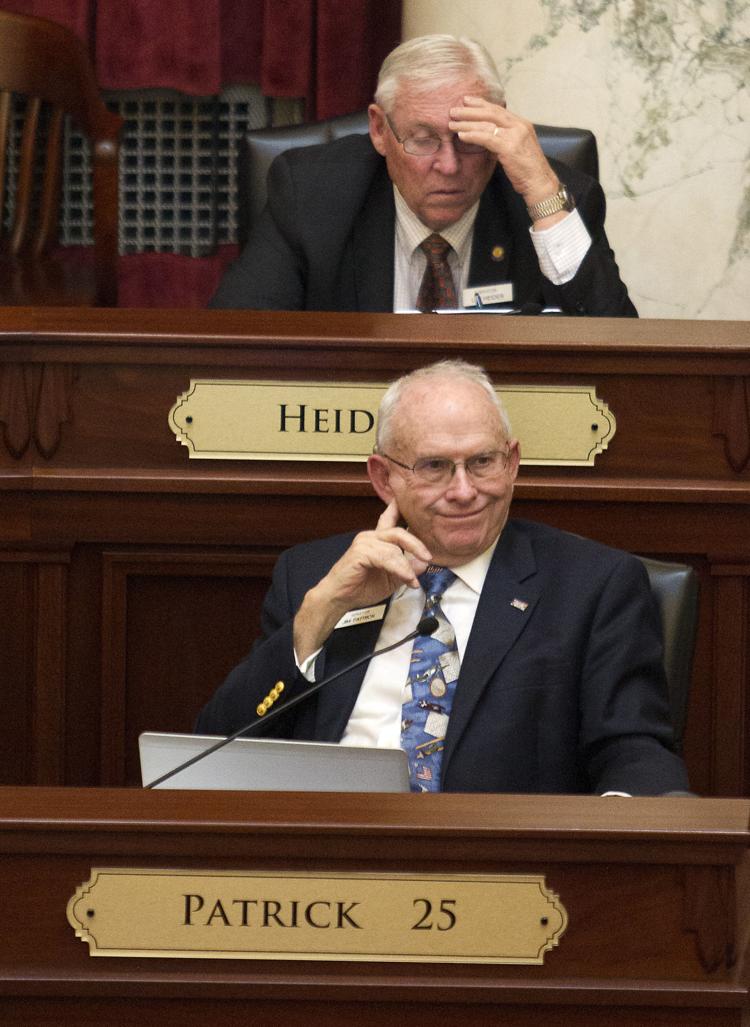 "I think we're going to have to build another prison or expand what we have," said Sen. Jim Patrick, a Republican from Twin Falls. "Because I'm certainly not for releasing felons and putting them back into society."
Other lawmakers say they would prefer to see the state make an effort to reduce the prison population in other ways, such as expanding alternative sentencing programs, before taking the plunge on a new prison. Sen. Bert Brackett, a Republican from Rogerson, said he views a new prison as a "last resort," but sees few other options.
"We're probably down to the point where we're going to have to make some tough choices there," Brackett said.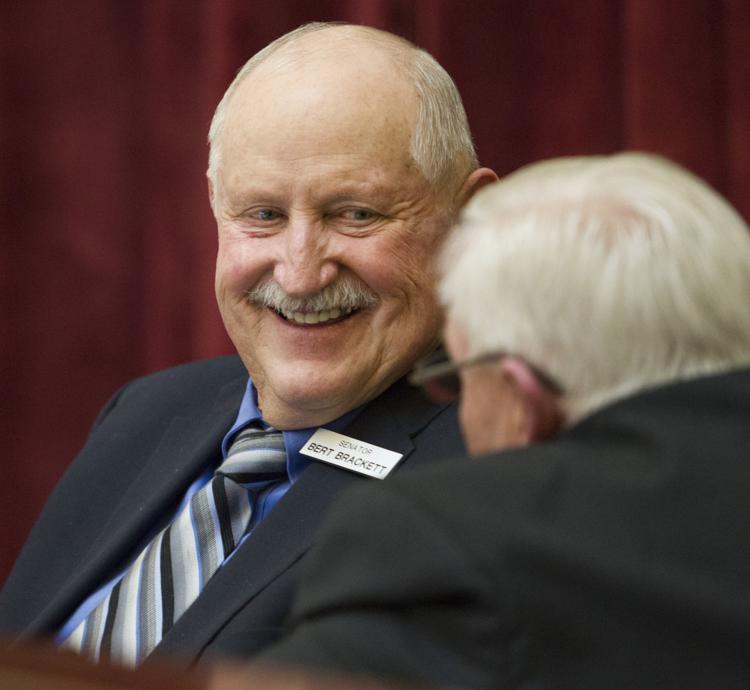 Legislation to ease Idaho's mandatory minimum sentencing laws by giving judges more discretion in sentencing for drug possession passed the House in 2018, but did not get a vote in the Senate. Sen. Michelle Stennett, a Democrat from Ketchum, said she would like the Legislature to revisit the concept in light of the growing prison population.
"It's something that we should at least do a thorough vetting of and have a hard discussion on, because it's unsustainable to keep throwing everybody into jail," Stennett said. "It's just not fiscally responsible."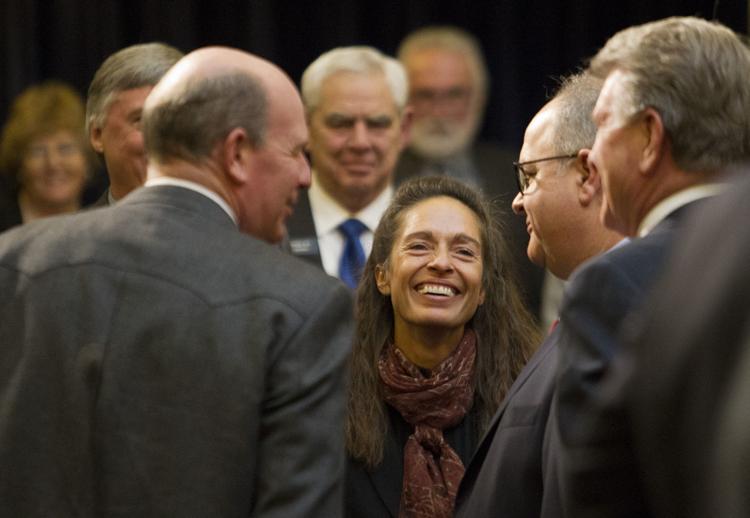 Education
Questions and concerns about how Idaho distributes money to its schools will be at the forefront of education discussions this legislative session, as a committee to look into the state's funding formula recently released recommendations for a formula that would shift funding from an attendance-based to an enrollment-based model.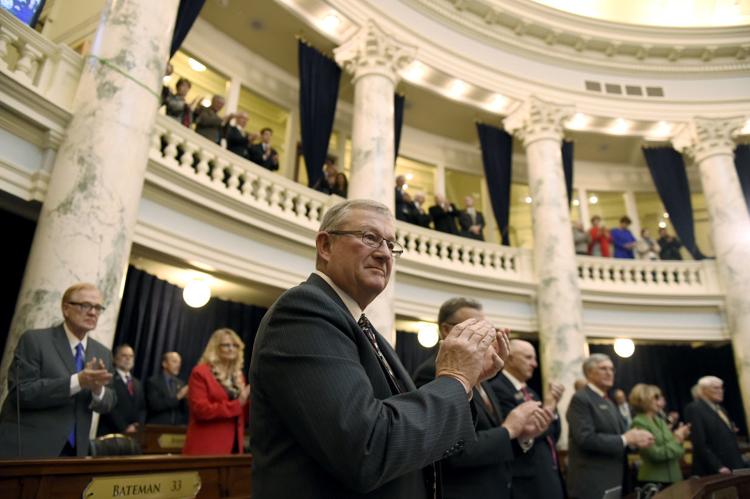 "Everybody's going to be in on that discussion, and should be," said Rep. Clark Kauffman, a Republican from Filer. "But it's going to be harder to find consensus, I think, when it's all said and done because of the needs of different-sized schools."
"You don't want to see winners and losers. It's about kids," Toone said. "And as somebody from a rural district, I truly feel that our schools are the heart of our small Idaho cities."
Other questions remain about how the new formula might interact with Idaho's five-year career ladder to boost teacher salaries. The state is entering its fifth year of the plan.
"The funding formula doesn't address the relationship of the formula to the career ladder," said Rep. Lance Clow, a Republican from Twin Falls. "So we have to work out that connection."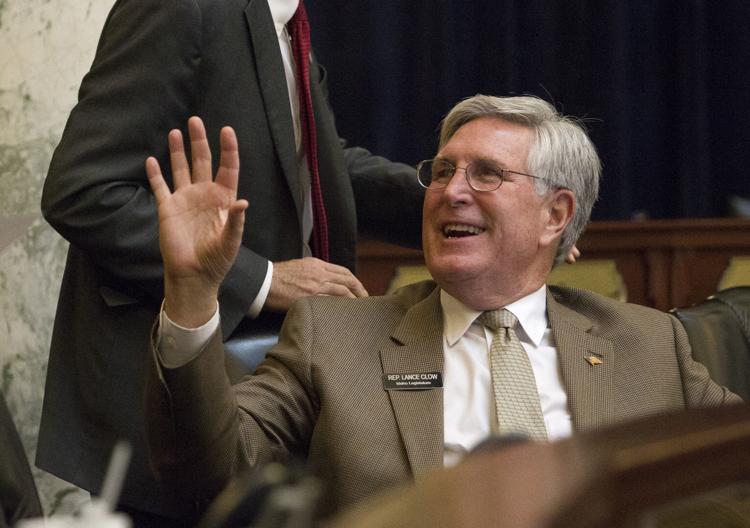 Patrick said he believes a change is needed in the way Idaho funds its schools, but doesn't know whether the Legislature will be able to work out a solution this year.
"The way it's written, it's not perfect," Patrick said of the funding formula draft. "There's going to be some refinement needed in that language before we pass it."
Taxes
Several perennial tax policy debates have the potential to resurface this session, including proposals to eliminate Idaho's 6 percent sales tax on groceries and to let non-resort cities and counties implement a local option sales tax.
The Legislature will also likely need to assess the aftermath of tax legislation passed last year that increased conformity with federal tax changes and cut personal and corporate income taxes.
"I think we're going to have to look at the fallout of all of that to see exactly where we're at," Kauffman said. "We need to have a little pause to make sure we got everything correct as far as policy goes."
In 2017, the Legislature passed a bill that would have repealed its sales tax on groceries, but the legislation was ultimately vetoed by Gov. C.L. "Butch" Otter.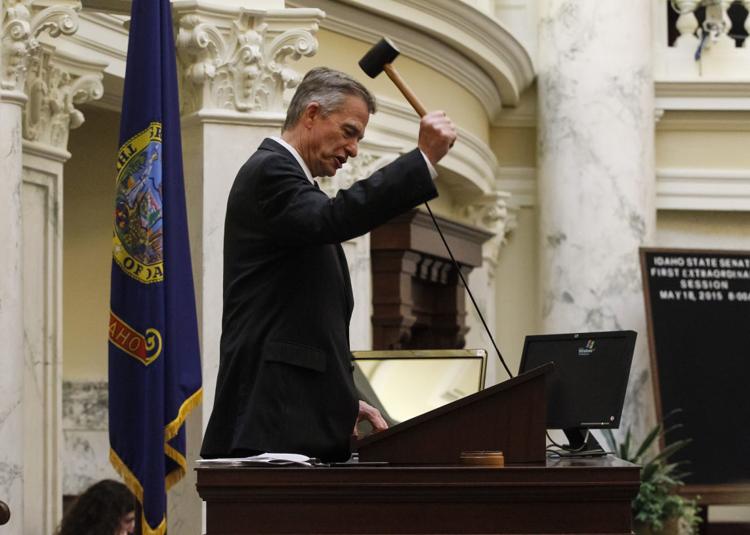 Gov.-Elect Brad Little supported the bill at the time, but told the Times-News in October that his support for such a bill this session would hinge on how it affected other aspects of the budget, such as education.
"It's looking less likely" that a grocery tax repeal would succeed this session, "but I wouldn't rule it out," Brackett said. "It'll be brought up."
Another idea that has been floated in years past, allowing non-resort cities like Twin Falls implement a local option sales tax, also may see discussion this session.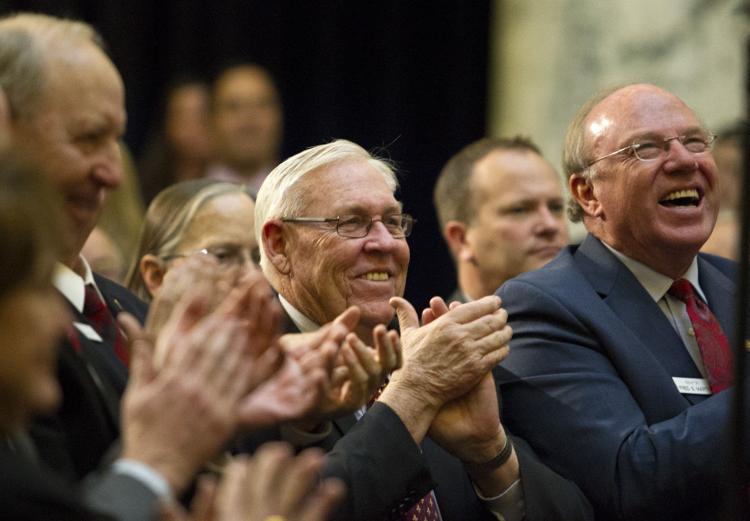 Heider said at a Twin Falls policy summit in September that he was prepared, if necessary, to carry a bill this session that would let cities and counties vote to implement a local option sales tax to fund community projects. Under current law, only resort cities, such as Ketchum, Hailey and Sun Valley, are allowed to introduce such a tax.
Clow, who previously served as mayor of Twin Falls, said he supports the concept of a local option sales tax but believes such legislation may be opposed by lawmakers who represent rural communities that aren't retail centers. One possible fix, he suggested, might be to share some of the taxes back to the counties contiguous with the taxing authority.
"You'd need to have the flexibility to allow every community to identify what their community needs," Clow said.