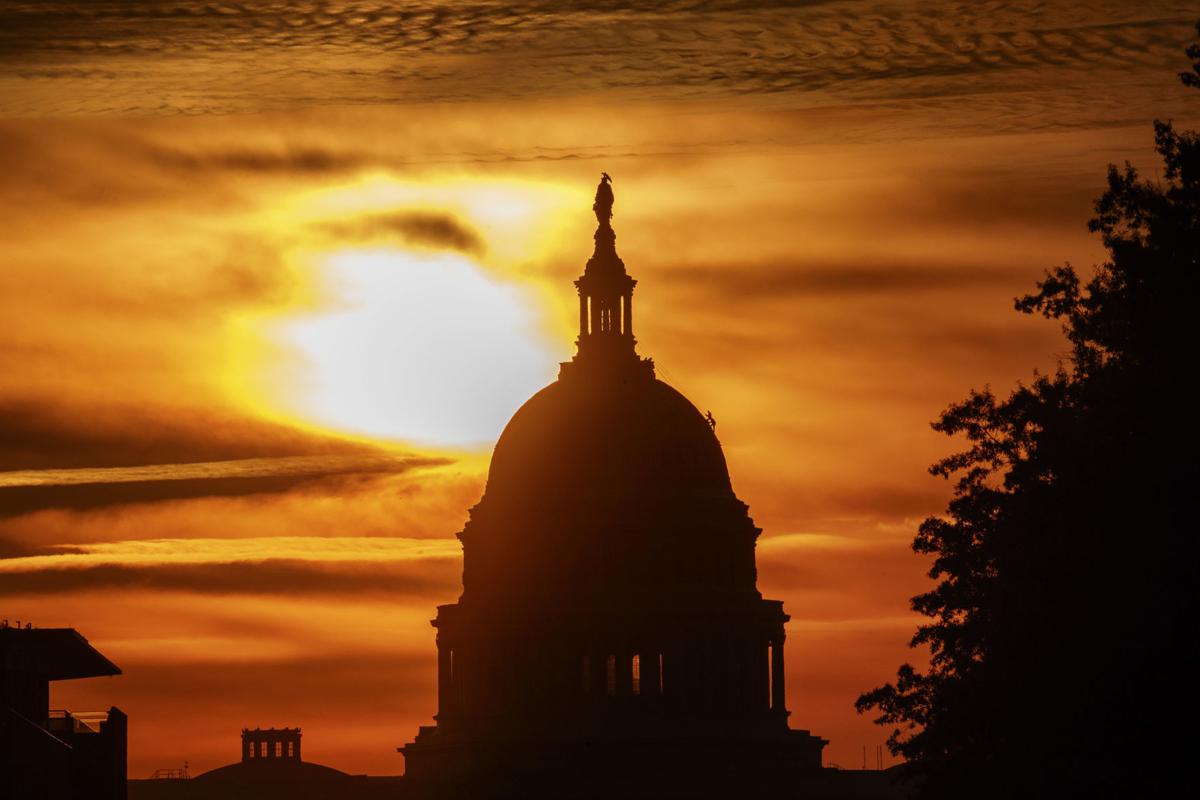 BOISE — Once again, Idaho was the fastest-growing state in the country last year. While that growth has brought many changes, it may not be enough to earn Idahoans an extra voice in the nation's capital.
Idaho grew 2.1% in 2019, according to the U.S. Census Bureau — far ahead of Nevada, Arizona and Utah, who all grew 1.7%. From July 2018 to July 2019, Idaho added 36,529 people. The majority of those people were part of the well-documented influx of Californians, but Idaho was also one of only eight states to increase in the number of births.
Despite the past three years at the top of the list, Idaho wasn't even among the top five fastest-growing states in the past decade. Utah, Texas, Colorado, Florida and Nevada took those spots based on the percentage change in population — each roughly 14% to 15% since 2010, according to the U.S. Census Bureau.
The future of Idaho's representation in Congress depends on how fast the state grows. While every state gets two senators — Idaho's are Republicans Jim Risch and Mike Crapo — the 435 seats in the U.S. House of Representatives are apportioned according to the population recorded in the most recent decennial census.
Idaho has only two representatives: Republicans Russ Fulcher and Mike Simpson. Adding a new member definitely would be popular with them, though.
"When you consider the representation in neighboring states (12 in Washington, 7 in Oregon, and 55 in California), it certainly wouldn't hurt to have another voice representing Idaho in Washington, D.C.," Fulcher said.
"Idaho is growing at a rapid pace, and it would be great to see Idaho gain a representative and California lose one!" Simpson said.
Rocky Mountain states gaining representation through California migration
But Idaho's ability to qualify for a new congressional representative depends on much more than just the state's population growth. With only 435 U.S. House seats to go around, any new ones will take away from states that are losing population.
Kim Brace, president of Election Data Services in Virginia, uses population trends to forecast what that means for states and their representation in Congress. More than 200,000 people left California last year, and Brace said that loss means California could lose a congressional representative for the first time since it became a state 160 years ago.
"What we have always seen really for the last hundred years is people leaving the Northeast and the upper Midwest and heading south and heading west," Brace said. "Well, that 'heading west' seems to have bounced against the Pacific Ocean and then started backwards, back towards the Rockies."
Last year, Brace told Boise State Public Radio that population projection models showed Idaho likely would miss qualifying for a third representative by 19,000 to 50,000 people. Now, Brace said current projections show Idaho still will be 61,000 people away from qualifying for a third seat after the 2020 Census counts.
Instead, states such as Montana, Oregon and Florida are predicted to gain a seat. Idaho's best hope for more representation on the national stage likely will hinge on the 2030 Census counts. Still, Brace said an accurate count of Idaho's pockets of hard-to-count populations in 2020 is crucial.
"If you want to have another voice in Congress that's pushing Idaho's interests, then respond to the census," Brace said.
Where would a third Idaho district go?
A lot of states use a model that looks a lot like Idaho's, says Gov. Brad Little. He answers questions from the media in the annual Legislative Preview. By Katherine Jones
While Idaho's congressional delegation may be firmly behind a third seat, figuring out how to carve a geographically diverse and rapidly growing state into three new districts would be challenging.
Matthew May, senior research associate with Boise State University's Idaho Policy Institute, said that although each state's process is different, the general rule is to try to maintain communities of interest and adhere to natural geographic boundaries as much as possible, such as a mountain range or river used as a dividing line.
"Generally, the two districts we've had, it's been fairly easy," May said. "People just draw a line down the middle of the state. But the question becomes about moving a line to accommodate the growth in the Treasure Valley."
With so much of Idaho's rapid growth centralized around Boise, the Treasure Valley could possibly become its own district — what May called the "doughnut hole" method. A historically blue Boise means that district might reliably send a Democrat to Congress, which might not go over well with overwhelming Republican state leadership.
Instead, May said Idaho could follow Utah's lead, which split the greater Salt Lake City area and the surrounding regions among Utah's four congressional districts, pairing more populated areas with more rural and traditionally conservative swaths of the state. Or, May said three districts could be anchored by the three areas that have grown the most — Boise, the Magic Valley and Kootenai County in North Idaho.
"When you start redistricting, you have to hit the target population, plus or minus 5%," May said. "But it's not an exact science."
A looming fight over redistricting in the Idaho Legislature could affect these possible outcomes, too. In addition to drawing state legislative districts, Idaho's independent redistricting commission would be responsible for drawing three new congressional boundaries — if Idaho qualifies for a third seat.
Idaho is one of only six states to have an independent redistricting commission, Boise State Public radio reported last year, and the state's two biggest parties get to appoint three people each to the commission. Republicans' plans to reintroduce a constitutional amendment to add a seventh person to the commission to tilt the panel in their favor may set the stage for a highly partisan fight.
The redistricting commission is set to convene in 2021, May said. Any constitutional amendment passed by the Legislature would also have to meet voter approval.
"If changes are to occur, they are likely to occur in this session," May said.
Get Government & Politics updates in your inbox!
Stay up-to-date on the latest in local and national government and political topics with our newsletter.