TWIN FALLS — A few hundred people gathered outside St. Luke's Magic Valley Medical Center Thursday to protest the health care system's decision to require its staff to get vaccinated for COVID-19 by September.
The protestors lining Pole Line Road held signs that read, "Essential to expendable," and, "Heroes not lab rats," among others. Some people drove by and honked their vehicles' horns in a show of support for the demonstrators.
This rally follows a similar one in Boise last week. The two protests were held in response to the vaccine requirement St. Luke's Health System, and two other health care providers, made public earlier this month.
In a July 8 press release, St. Luke's said the health care system is adding the COVID-19 vaccine to its existing list of required immunizations for employees, providers, contractors, students and volunteers.
Saint Alphonsus, which operates medical centers in southwestern Idaho and eastern Oregon, and Primary Health Medical Group, which operates clinics throughout the Treasure Valley, have announced similar requirements.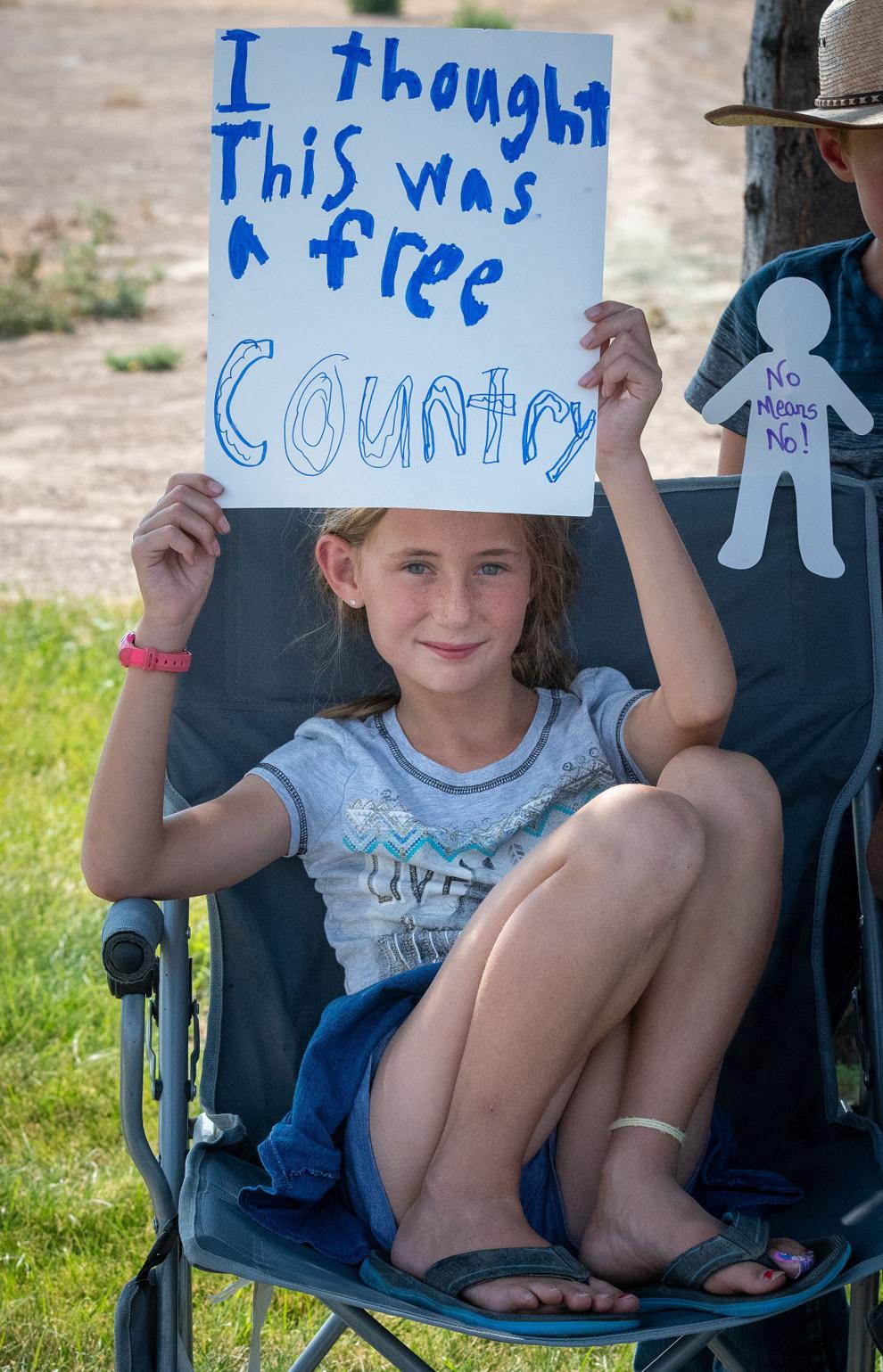 During a virtual media briefing Thursday, Primary Health CEO Dr. David Peterman said this requirement is not new. The medical group has had an immunization policy in place for its employees for 10 years.
Officials with these health care systems told reporters during the briefing that despite these public displays, the vast majority of their employees are supportive of the requirement.
Dr. Jim Souza, chief physician executive for St. Luke's, said about 80% of the hospital system's employees are already vaccinated against COVID-19. And hospital officials are having conversations with those who have reservations.
"We're approaching those wanting to listen, wanting them to be heard, wanting them to explain the legitimate concerns they might have, and then meeting that with factual information," Souza said.
Despite trying to reach people, Souza acknowledged that St. Luke's could lose some employees over this requirement. But the mandate creates a safer environment for both staff and patients, he said.
"We will not sacrifice safety, ever," Souza said.
Lt. Gov. Janice McGeachin — who is running for governor in next year's election — has urged the Idaho Legislature to get involved with this discussion. On July 9, McGeachin sent a letter to Speaker of the House Scott Bedke in which she asked him to reconvene the Idaho Legislature to examine this issue.
"No one should be forced to choose between keeping their job and undergoing an experimental medical procedure that violates their conscience.," McGeachin said in a Facebook post in which she shared her letter to Bedke.
People opposed to the vaccines have referred to the shots as "experimental" because they have not been fully approved by the Food and Drug Administration. Given the conditions of the pandemic, the federal agency approved the vaccines for emergency use, which expedited the process.
According to the state's online COVID-19 dashboard, 122 Idahoans were hospitalized on July 16 due to the virus, which is up from less than 70 in mid-June. 
National media outlets reported this week that President Joe Biden believes the FDA will fully approve the vaccines by this fall.
Senate Republicans publicly responded in a July 15 press release to McGeachin's call for the Legislature to reconvene. Mark Harris, caucus chairman for the Idaho Senate Majority Caucus, said Republican senators are urging business leaders, the governor's office and lawmakers to meet and find a solution that works for employees and patients.
"As Senate Republicans, we hold firm the belief that state government should not overregulate business, however, individual liberties must be protected to ensure Idahoans are able to work and provide for their families," Harris said.
Rather than completely close out of the last legislative session, the House voted to recess to leave open the possibility for a potential return if a critical issue emerges. Normally, only the state's governor can call lawmakers back to the Capitol after a session ends.
The discussions over this vaccine requirement are taking place as COVID-19 cases are increasing throughout the state. This is a result of both the Delta variant moving into Idaho, which is highly transmissible, and the state's low vaccination numbers, health officials said.
According to the Idaho Department of Health and Welfare's online vaccine dashboard, about 45% of Idahoans who are eligible for the vaccine — meaning those who are 12 years and older — are fully vaccinated. Nationwide, nearly 57% of eligible people in the U.S. are fully vaccinated.
During Thursday's briefing, Souza said the number of people coming to St. Luke's for treatment and being placed in the intensive care unit has doubled over the past two weeks.
The rate at which people are testing positive for COVID-19 is also increasing. Peterman said Primary Health's clinics have recorded a positivity rate of nearly 14% this week, which is the highest rate in months.
"We're beginning to see that — I wouldn't call it a frenzy — but we're getting to see that momentum, that demand and you start seeing so many positives daily," Peterman said. "It's very concerning."
Nearly all of these people have not received a COVID-19 shot. During the briefing, Peterman highlighted Idaho Department of Health and Welfare data that shows out of all the people hospitalized due to COVID-19 from January through June, 98.7% were unvaccinated.
This means that although vaccinated people can still test positive, it happens at a much lower rate than those who are unvaccinated. Those who are vaccinated, and test positive for the virus, usually experience less severe symptoms.
"For some people, any of those vaccines are 100% protective against even the most extreme variant," said Dr. Steven Nemerson, the chief clinical officer for Saint Alphonsus. "For others, they are partially protective, but essentially in no one are they not protective."
PHOTOS: Hundreds show up to rally against vaccine mandates
Hundreds show up to rally against vaccine mandates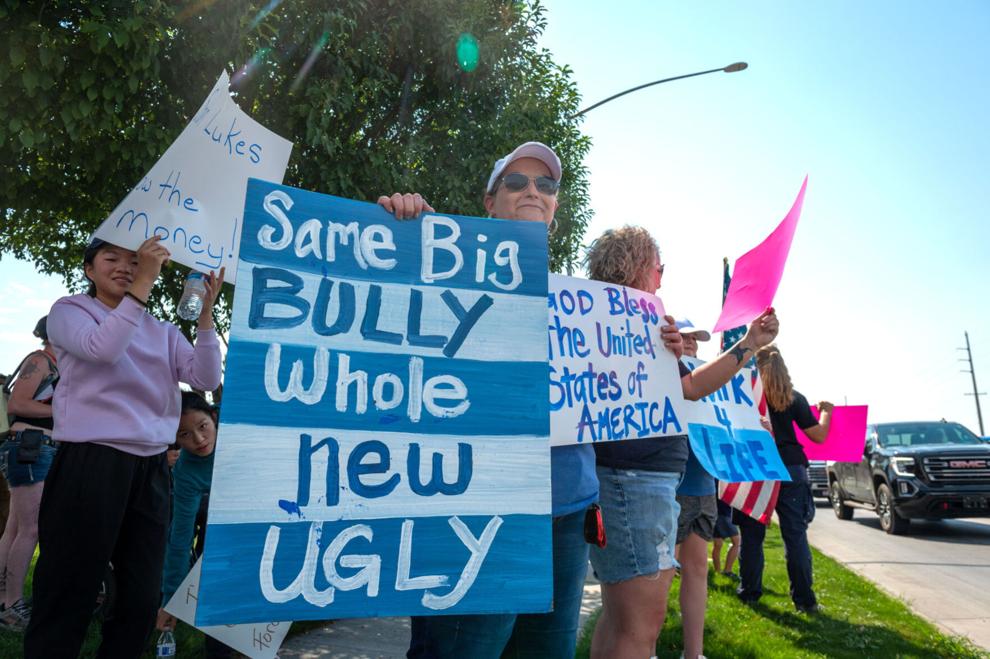 Hundreds show up to rally against vaccine mandates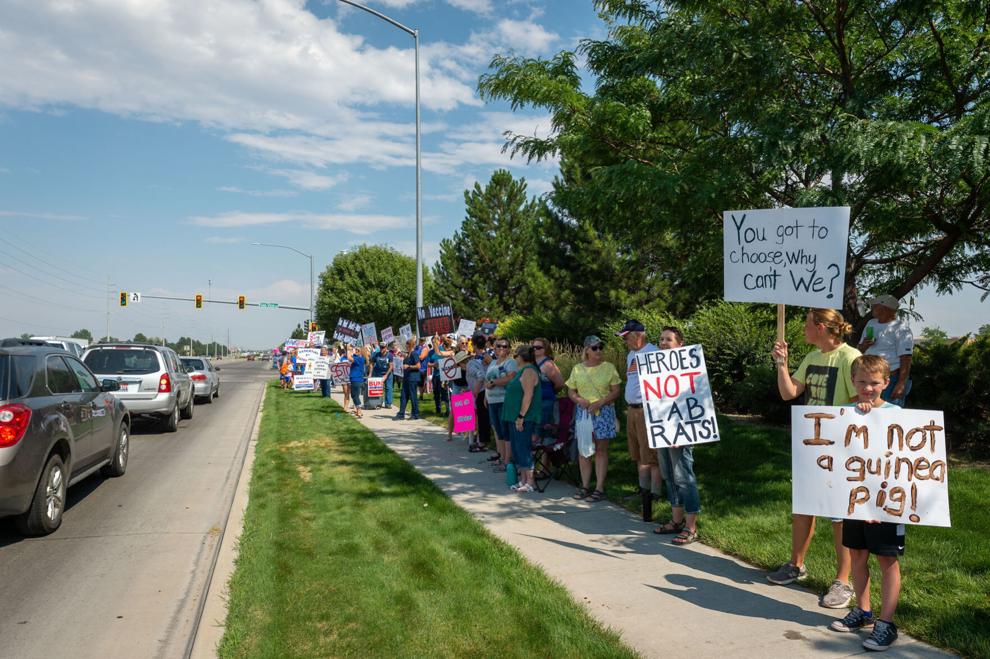 Hundreds show up to rally against vaccine mandates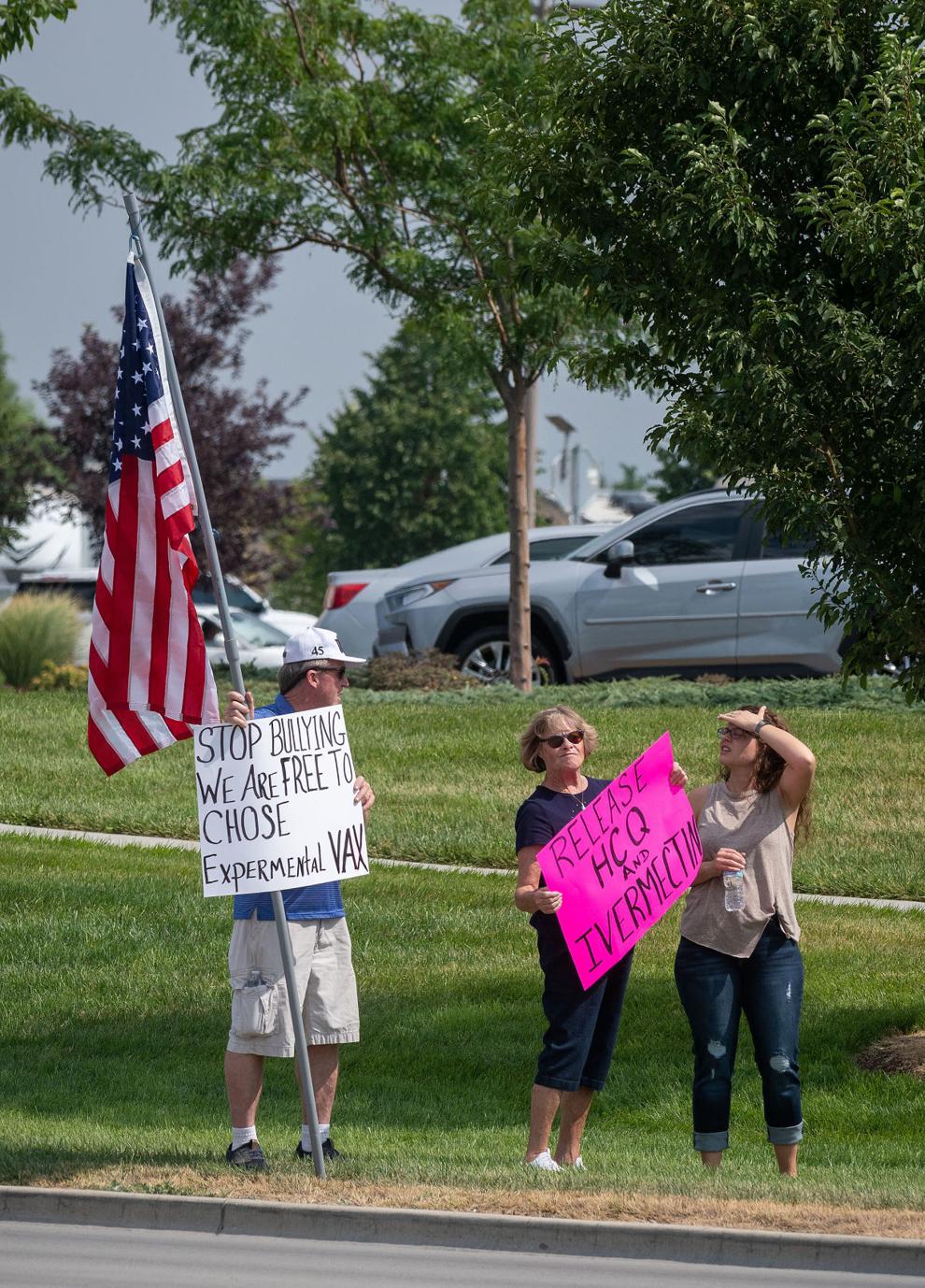 Hundreds show up to rally against vaccine mandates
Hundreds show up to rally against vaccine mandates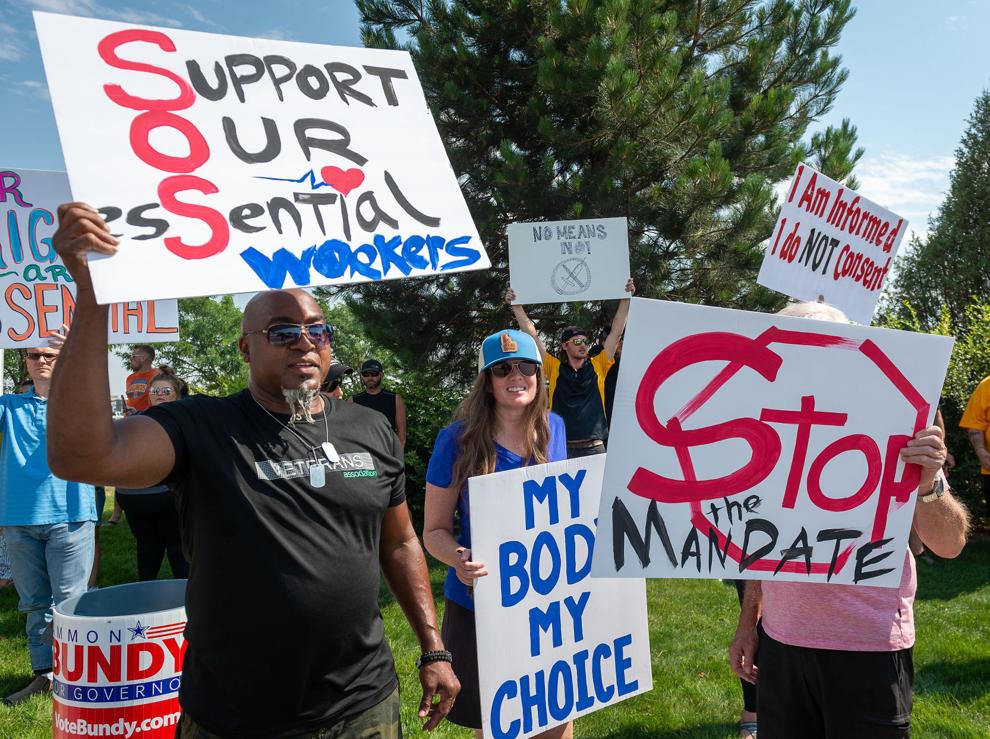 Hundreds show up to rally against vaccine mandates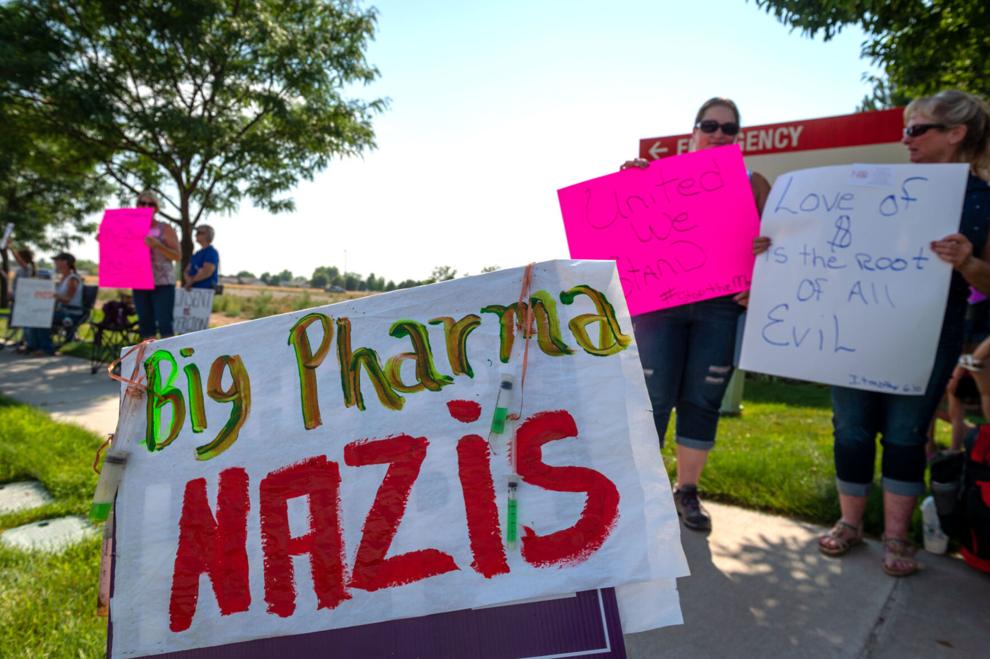 Hundreds show up to rally against vaccine mandates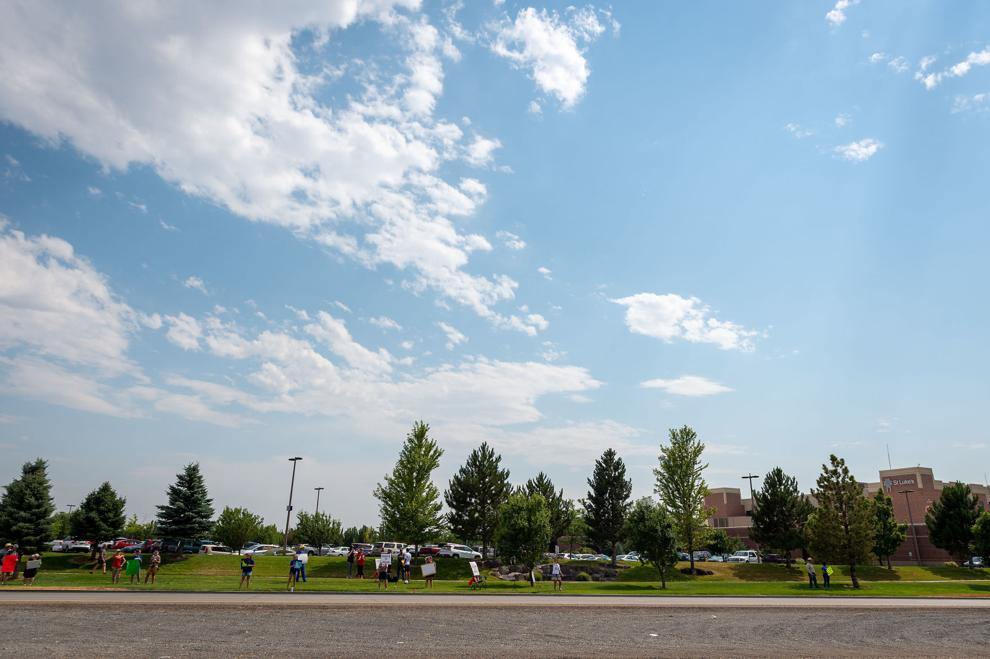 Hundreds show up to rally against vaccine mandates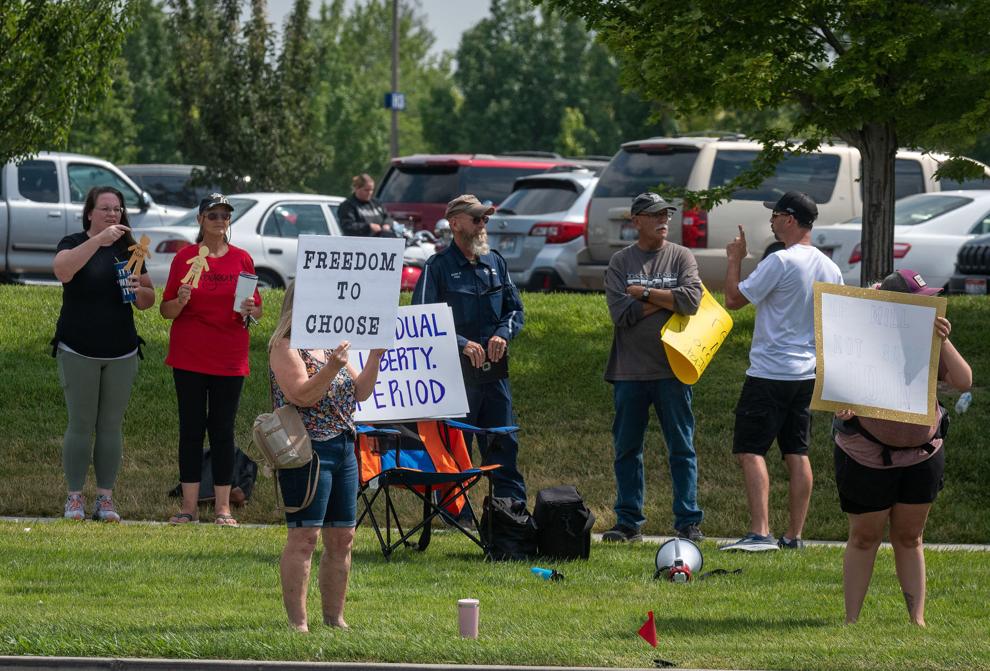 Hundreds show up to rally against vaccine mandates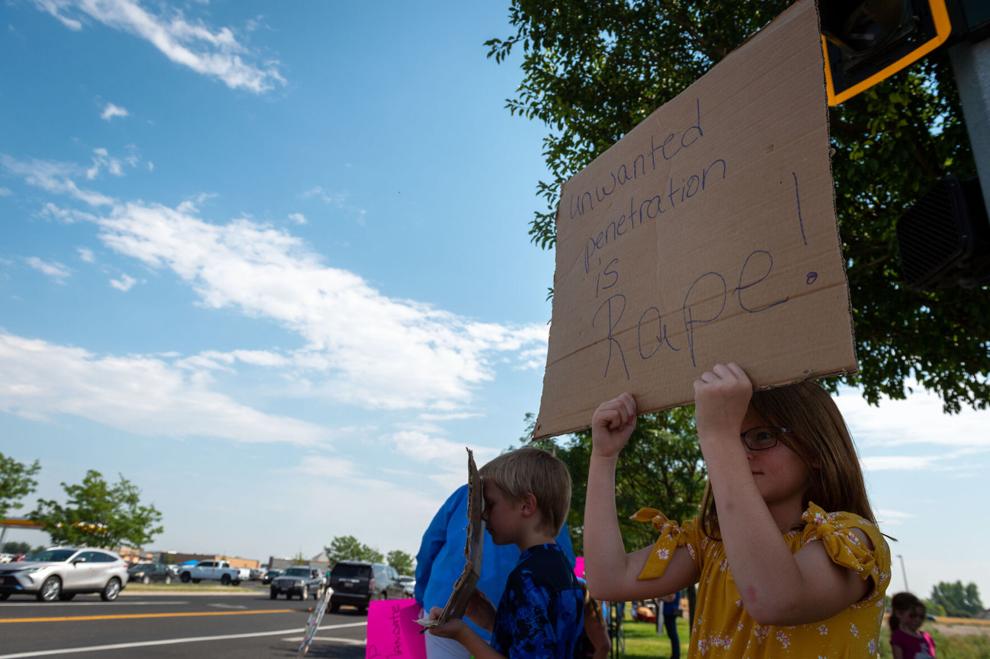 Hundreds show up to rally against vaccine mandates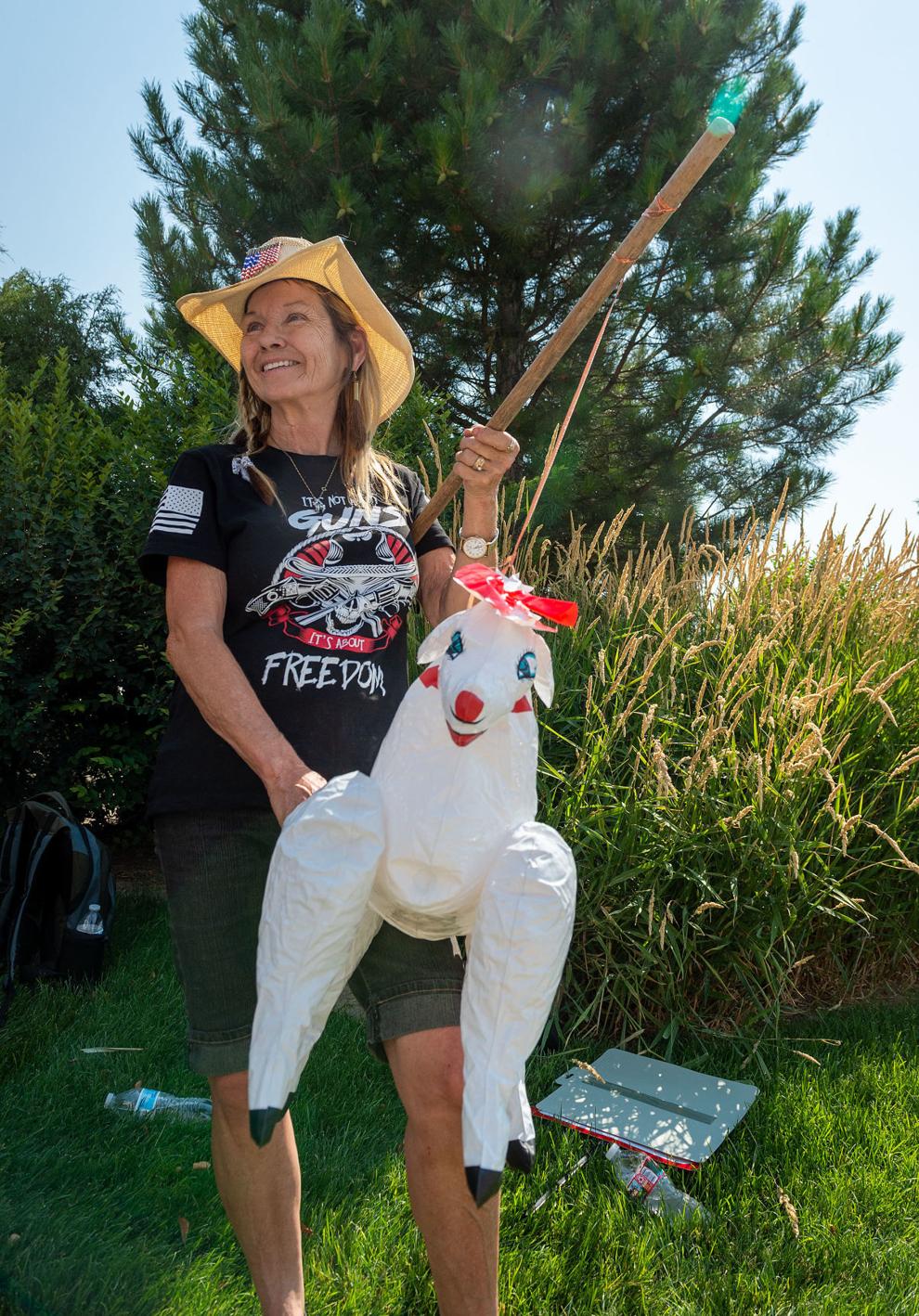 Hundreds show up to rally against vaccine mandates
Hundreds show up to rally against vaccine mandates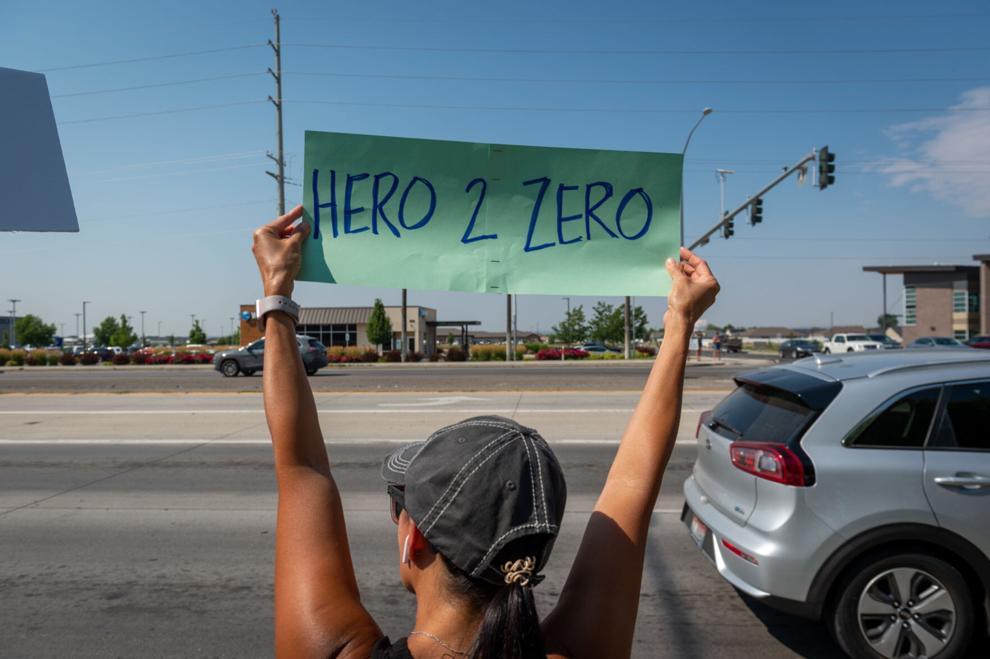 Hundreds show up to rally against vaccine mandates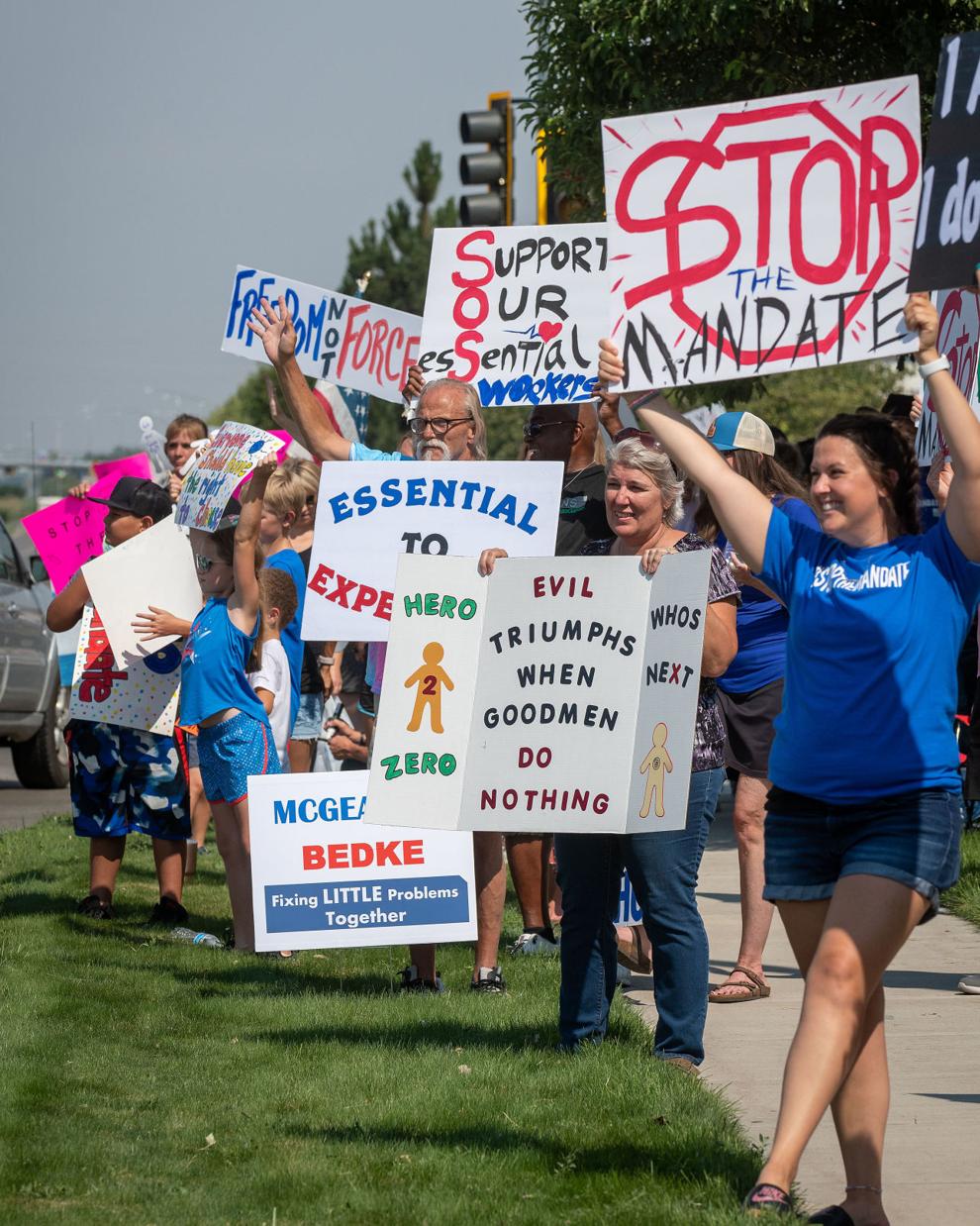 Hundreds show up to rally against vaccine mandates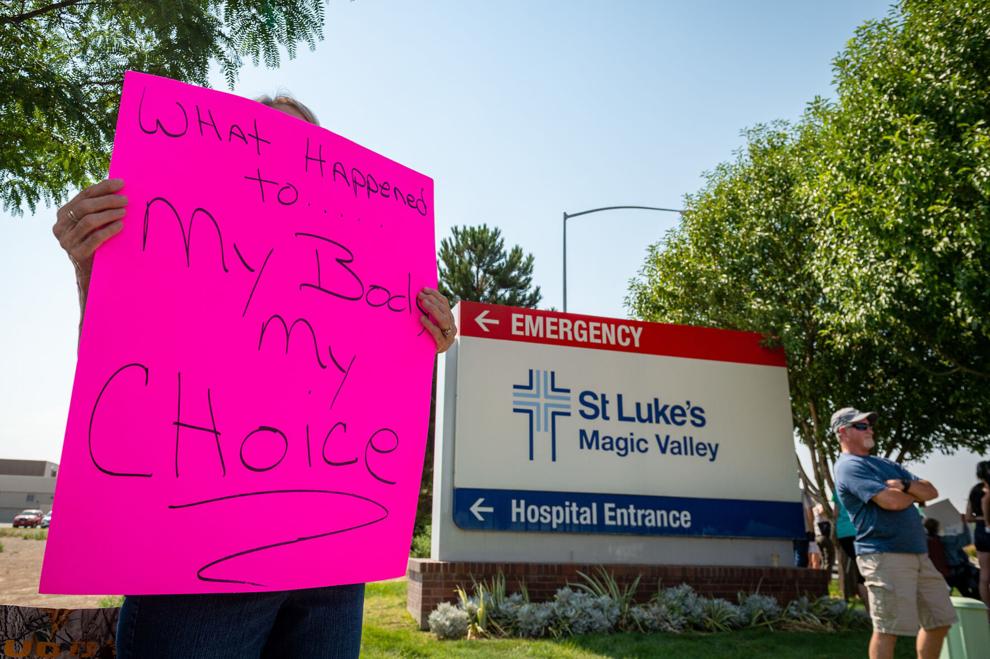 Hundreds show up to rally against vaccine mandates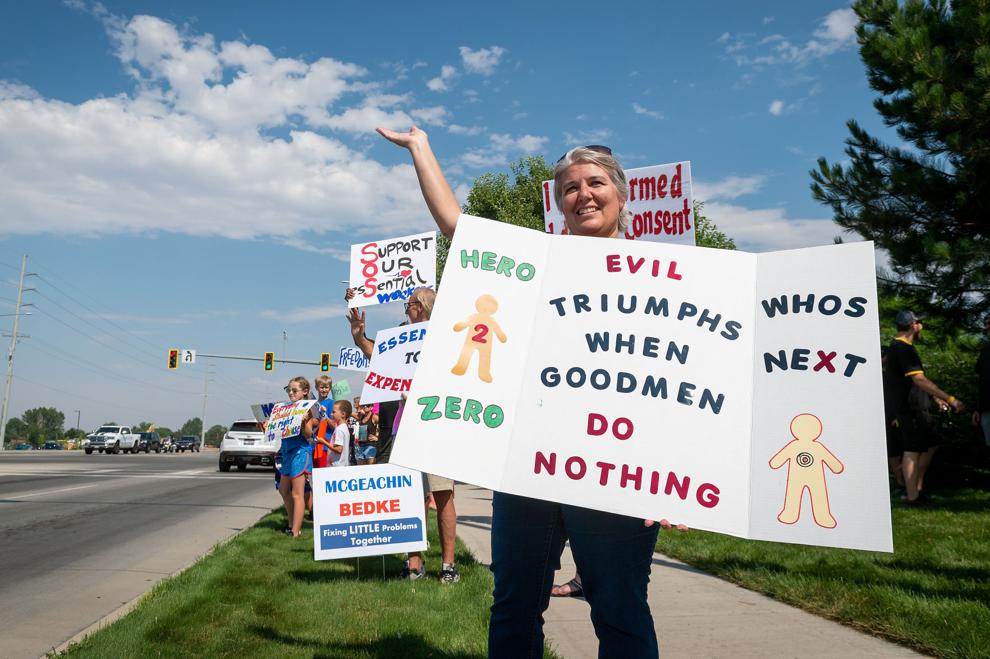 Hundreds show up to rally against vaccine mandates