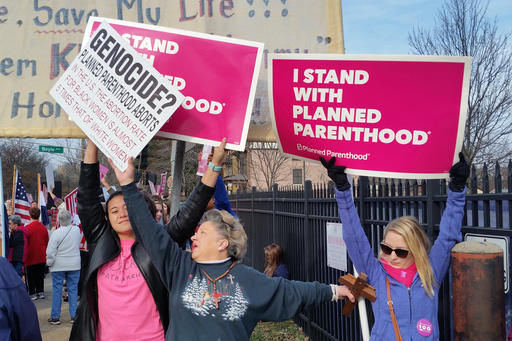 TWIN FALLS — The legal right to privacy that protects a woman's choice to have an abortion will not be challenged by the city.
A proposed ordinance that would have banned abortions in the city and punished physicians who perform abortions failed to earn enough support to move forward with a 3-4 vote on Aug. 5 by Twin Falls City Council.
The question is about jurisdiction and power; under a generous interpretation of Idaho law, the proposed ordinance could not supplant the decision made by the U.S. Supreme Court in Roe v. Wade, said city attorney Shayne Nope.
"Should we go forward with this, I would anticipate very real costs to the city of Twin Falls to try to promote an ordinance that I do believe the Supreme Court of the United States would find unconstitutional," Nope said.
The city does not have the power to circumvent the Supreme Court and continuing discussion on the issue would not change that, said Councilman Greg Lanting.
"I'm not willing to jeopardize citizen tax money on something that it's obvious we're going to lose," Lanting said. "We can lay ourselves down in front of the bus on principle, but it still doesn't pay the bills."
Mayor Shawn Barigar agreed.
The city's power is vested in state government, and abortion is legal in Idaho, he said.
"This seems somewhat out of our wheelhouse as a city council," Barigar said. "I just think this is an exercise in futility."
Members of the Eastside Baptist Church packed the council room and an overflow room. They stood as pastor Paul Thompson spoke to council members on his proposal.
"All human life is created in the image of God, and therefore every person is valuable to our creator," Thompson said. "This God is the one who our state looked to when we first adopted our constitution."
Abortion in the U.S. is comparable to the mass genocide and ethnic cleansing experienced in Nazi Germany, Rwanda and Cambodia, but "babies in the womb have no ability to run from their enemies," Thompson said.
Thompson asked the council to act where the Legislature would not.
Council members Christopher Reed, Suzanne Hawkins and Nikki Boyd voted to consider the ordinance at a later date. Chris Talkington and Ruth Pierce joined Barigar and Lanting in voting no.
"May God have mercy on the city of Twin Falls," Thompson admonished the council after the vote.
Public comment was not taken.
The legality of abortion is established in Roe v. Wade, which protects the right to privacy against state action, and considers the right to choose to have an abortion within that right to privacy.
Abortions are legal in Idaho before the fetus is developed enough to survive outside the womb. Third-trimester and partial-birth abortions are only allowed if a woman's life is in danger. Any woman seeking an abortion must submit to counseling and a 24-hour waiting period, and minors must receive consent from a parent or guardian.
There were 1,285 abortions in 2017, according to the Idaho Department of Health and Welfare, which submits an annual report on induced abortions in the state. Most abortions in the state were performed in Ada County, though 258 were performed in Twin Falls. Among all abortions in the state, 92.3% were performed during the first 12 weeks of pregnancy.
Idaho's abortion rate is 4.2 per 1,000 women — among the lowest in the country and below the national average of 14.6 per 1,000.
Get Government & Politics updates in your inbox!
Stay up-to-date on the latest in local and national government and political topics with our newsletter.