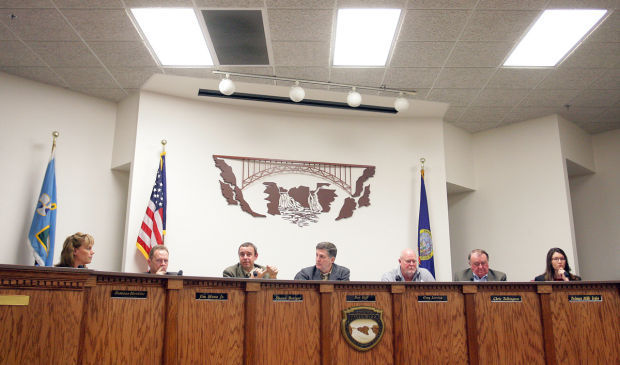 TWIN FALLS • Sharrows — coming soon to a Twin Falls street near you.
Monday evening, Twin Falls' City Council voted to proceed with the first phase of a plan to increase bike routes.
This mostly entails designating more routes to connect to existing ones.
For example, paths along the Snake River Canyon will link to the bike lanes on Falls Avenue East via Madrona Street and Bridgeview Boulevard. Another tie will be made via Heyburn Avenue East and Madrona to existing bike lanes on Harrison Street and Madrona.
Another new route will link bicycle lanes on Harrison to ones near Oregon Trail Elementary School, via Sixth Avenue East and Locust Street.
Some tie-ins will be done via marked bike lanes, and others will be made with "sharrows," by which a street marker showing a white bicycle and two chevrons lets people know the lanes are to be shared.
These markers are for low-speed roads that don't get heavy traffic, said city Staff Engineer Josh Baird.
Workers will install the lanes and markers this spring, said Parks and Recreation Director Dennis Bowyer. The city had budgeted $20,000 for bike trails in 2014, and that's expected to pay for materials.
Since a Bike Route Connectivity Forum last November, the staff has been incorporating public input into the cycling plan. Another forum was held in early October.
As for the second phase, Bowyer said, a map has been drawn, but the lanes aren't set in stone.
"This will be a living document," he said.
Get Election 2020 & Politics updates in your inbox!
Keep up on the latest in national and local politics as Election 2020 comes into focus.