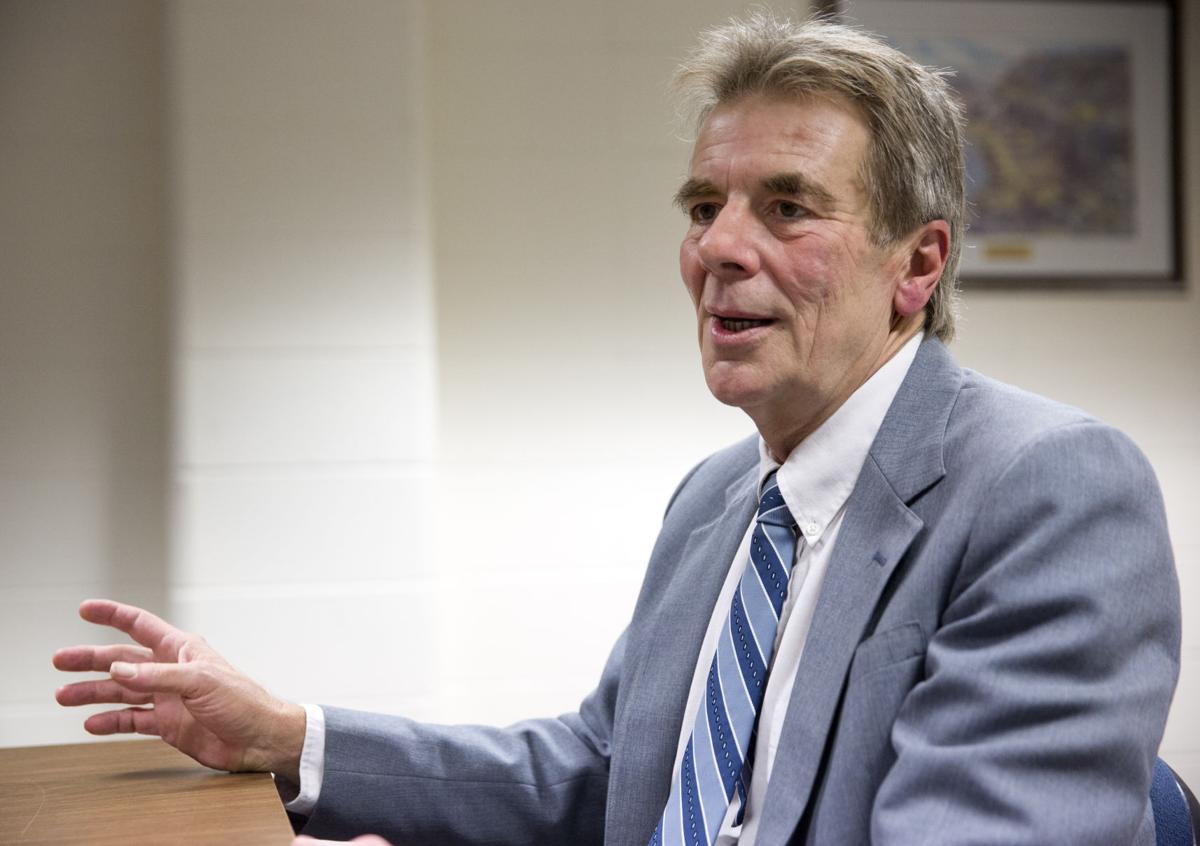 TWIN FALLS — A longtime anti-nuclear activist and former political candidate plans to run for Congress as a Democrat against U.S. Rep. Mike Simpson.
Peter Rickards, 62, of Twin Falls, said he hopes he can run a campaign that unites libertarian-leaning conservatives and Bernie Sanders-supporting progressives.
"I see these basic politicians that are talking past each other," he said Thursday. "They're not talking to each other."
Rickards gave the example of the Bundy family and the protesters opposed to the Dakota Access Pipeline, saying "they have more in common than they know at the moment." Rickards said he hopes to run a low-budget campaign and get elected to a Congress that, he believes, is too beholden to big donors.
"They are nothing more than pimps and prostitutes," he said. "Politicians will do anything for money. And I'm tired of paying for it."
Rickards hasn't filed the paperwork to run yet but he has put up a campaign website, peterforidaho.com, which features his biography and information about drug legalization and nuclear waste, two issues about which he is passionate.
Rickards hasn't yet contacted the state or local Democratic parties, said state spokeswoman Shelby Scott and Twin Falls County Chairwoman Jessi Boyer.
"I'm super happy that people are starting to get interested in running," Boyer said.
Scott said several other Democrats have expressed interest in running for Simpson's seat but none are ready to announce yet.
"He hasn't reached out to us yet but it's great that he's stepping up to run for office," she said.
You have free articles remaining.
Rickards has been a vocal opponent of nuclear power since the late 1980s and sees nuclear waste not as a partisan issue but as a threat to public health, the region's water supply and even national security.
"There's nothing Republican about leaving plutonium over your water," he said. "There's nothing Republican about having a meltdown in the most beautiful state in the country."
Rickards plans to ask Simpson to get a Congressional Budget Office score on four bills, including one legalizing drugs. Legalization, he said, would improve public safety, including by greatly reducing the number of heroin overdoses that occur due to Fentanyl or other dangerous cutting agents. Some people will be stupid, he said, "but I don't want to pay for the police to put them in jail, (or) for El Chapo to bring it in under Mr. Trump's wall."
Prohibition, he said, puts money in the hands of drug lords and drives up prices to the point where addicts commit other crimes to fund their habits.
"The bottom line is, they won't stop doing it, and I don't want them to break into your house or my house when they should be paying for it themselves," he said.
Rickards is also interested in health care reform. His ideas include limiting the pay of insurance company executives and legislation to double the number of medical school spots and to pay doctors' tuition if they agree to work in public hospitals or health clinics for 10 years after graduation. Taxpayers will benefit, he said, from expanding preventive treatment options available to poor people before they develop serious conditions.
Rickards has concerns about free trade and said he was glad during the presidential campaign to hear both now-President Donald Trump and Bernie Sanders, who ran unsuccessfully for the Democratic nomination, talk about the issue.
"I would like to blend Bernie and Trump and get the best of both worlds," he said.
However, Rickards is unhappy with what he sees as Trump walking away from promises such as statements during the campaign that he would repeal the Affordable Care Act but replace it with something that would ensure widespread health coverage. Instead, Trump backed congressional proposals that, according to the CBO's estimates, would have led to more than 20 million people losing their insurance.
"You basically lied," Rickards said. "You didn't do your homework. It's not a sales job."
Simpson, a Republican who lives in Idaho Falls, was elected to Congress in 1998 and was in the state House for a decade-and-a-half before that, his last six years as speaker. A Simpson spokeswoman didn't return a call for comment Thursday afternoon.
Get Government & Politics updates in your inbox!
Stay up-to-date on the latest in local and national government and political topics with our newsletter.