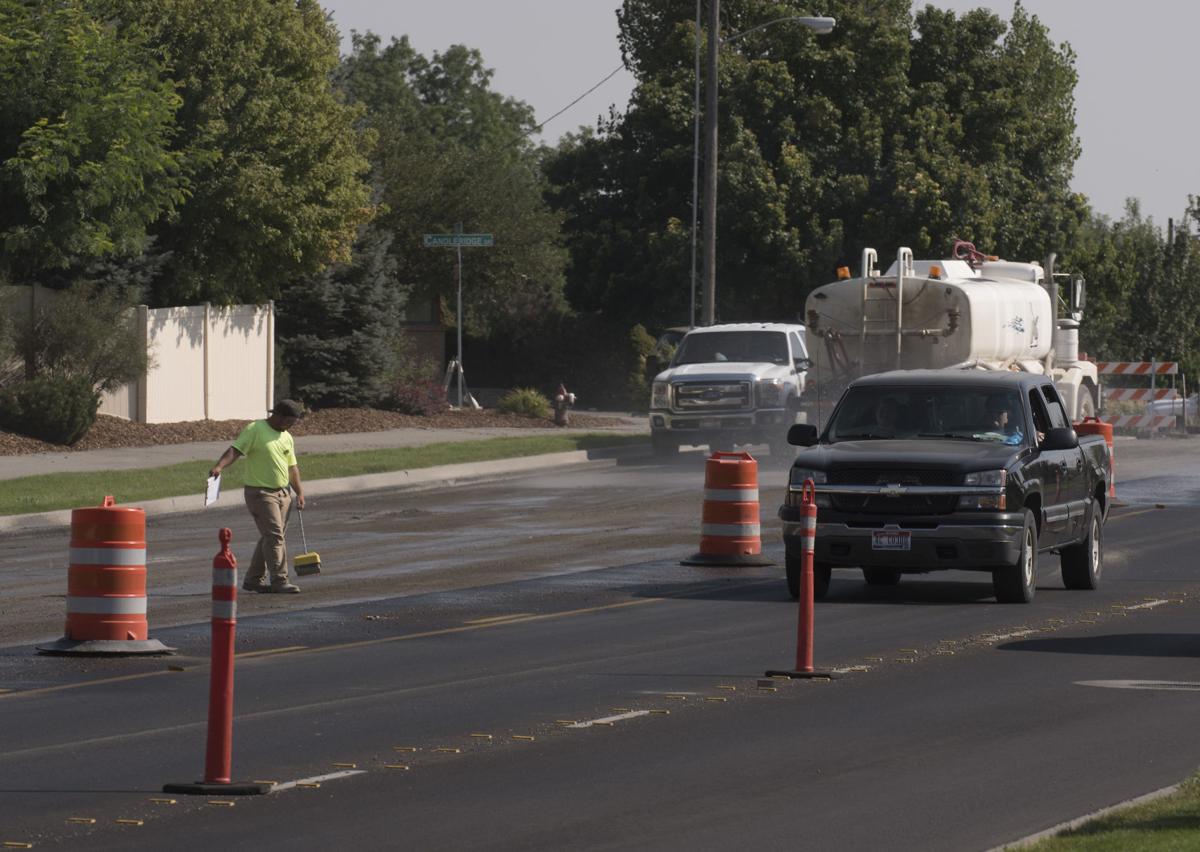 TWIN FALLS — Commuters may need to find alternative routes this summer around one of the city's busiest intersections.
The Twin Falls City Council is expected to vote Monday on whether to close the intersection at Falls Avenue East and Eastland Drive North as part of a renovation project that could begin at the end of July.
About 25,000 vehicles use the intersection every day, and the City Council should provide input before displacing that much traffic, city engineer Josh Baird said.
"It's a big deal," Baird said. "It's going to be super inconvenient for people for several weeks."
PMF Inc. submitted a 15-week plan that would close some lanes and detour westbound traffic for more than two months when it was awarded a $950,000 bid for the project on July 1 by the City Council.
You have free articles remaining.
The company is now proposing an eight-week plan that would completely close the intersection at Eastland and Falls for four weeks. Eastland would then reopen and Falls would remain closed for an additional four weeks.
If approved, traffic would be detoured to the city's largest roads, like Blue Lakes Boulevard, and its half-mile roads, like Filer Avenue and Locust Street.
The intent is to complete the project quicker, and ideally finish before roads are inundated with school buses and beet trucks at the end of summer, Baird said.
"This option would accommodate the schools and there's a potential for us to be done before school starts as well as the beet haul," he said.
In addition to new pavement, the project will update the city's storm drain and fiber infrastructure.
There is no official start date for the construction, but it's projected to begin near the end of July.
The council will meet at 5 p.m. at City Hall.