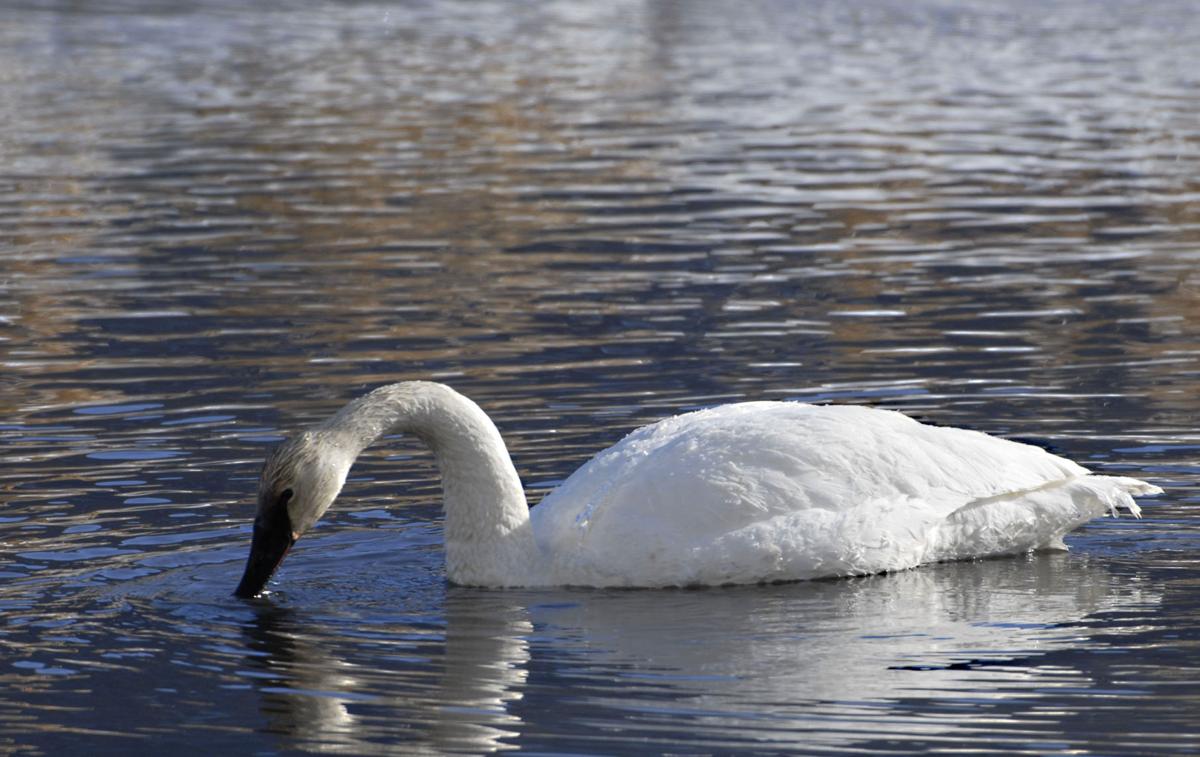 BOISE — Swan hunting would be allowed for the first time in Idaho under a bill that moved forward Monday.
The bill approved by the Senate Resources and Environment Committee would create a three-year experimental hunting season for tundra swan in North Idaho. Each year, 50 tags would be available on a first-come, first-served basis.
Idaho Department of Fish and Game deputy director Paul Kline said the proposed season was requested by sportsmen and women to expand hunting opportunities in the state.
The department would review the hunt and consider changes, such as increasing the number of tags, at the end of the experimental period.
The season would be specifically for tundra swan, and Kline estimated 45% of hunters would be successful — about 23 birds a year.
Department Director Ed Schriever said the hunt would result in less than one accidental shooting each year of trumpeter swans, Idaho's other native species. Few trumpeter swans live in the areas marked for hunting, and the season was designed to minimize impact on them, he said.
"The hunt we are proposing will result in the overwhelming harvest of tundra swans and the very occasional take of a trumpeter swan," Schriever said.
Kline said the birds look similar, though tundra swans are typically smaller and can be identified by a patch of yellow on the cheek.
"If it's dusk or dawn, it's going to be very difficult for any hunter to identify that difference," Kline said.
It's currently illegal to shoot any swan in Idaho, but there would no longer be a penalty for accidentally shooting a trumpeter swan under the bill.
Idaho received permission in 2019 from the Pacific Flyway Council and U.S. Fish and Wildlife Service to create the season proposed under the bill. The experimental season would begin in October.
Residents could purchase a swan tag for $21 and nonresidents could purchase one for $65.75 under the bill.
Montana, Utah and Nevada have allowed swan hunts for several decades.
Pheasant hunting
The bill would also allow the department to collect money if the Fish and Game Commission chooses to expand stocked pheasant hunting to new areas.
The department stocks nine Wildlife Management Areas with about 21,000 farm-raised pheasants each year. Hunters have requested that the Commission expand the hunts to other public and private lands. Commissioners can already choose to expand the areas eligible for hunts, but legislation is needed to sell a pheasant permit for the new areas.
Kline said the department's budget asks for $330,000 to double the number of farm-raised pheasants for the potential expansion. That cost would be mostly offset through money raised by additional permits under the bill, he said.