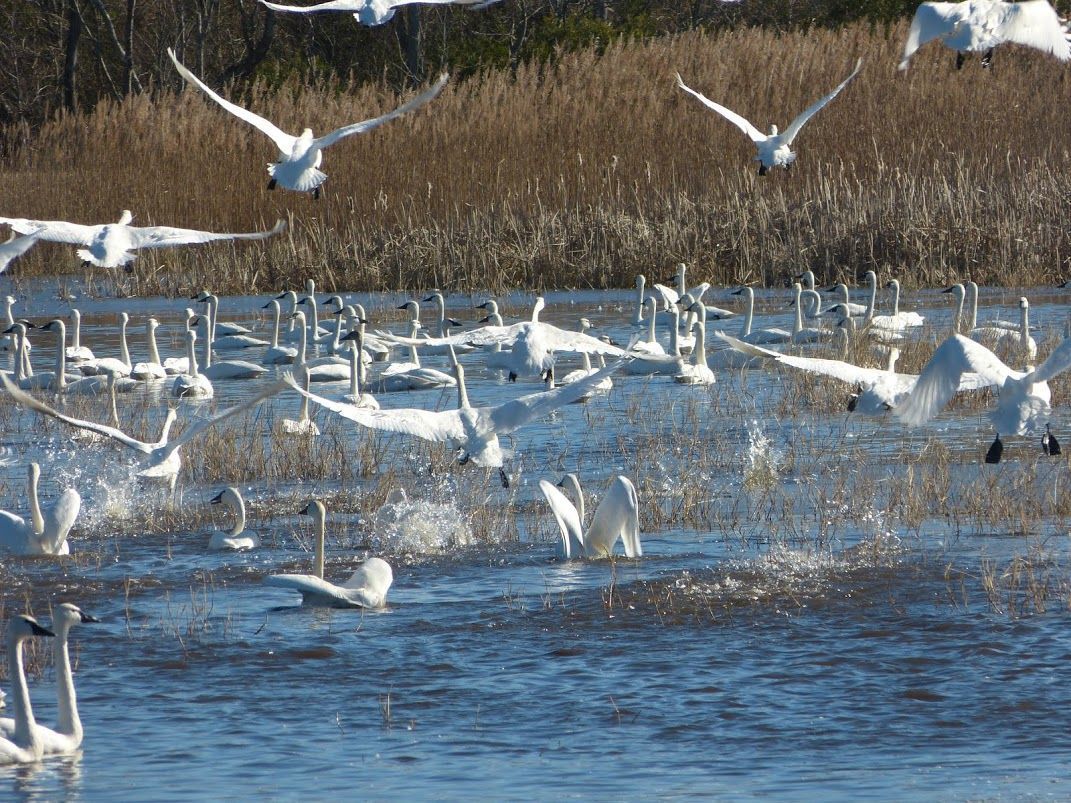 BOISE — Northern Idaho's tundra swans are safe… for now.
No committee members spoke against the merits of swan hunting, but some objected to the provisions related to stocked-pheasant hunting expansion.
Earlier in the session, the House and Senate environment committees approved administrative rules that allow the Fish and Game Commission to stock pheasants on land other than the nine Wildlife Management Areas now allowed, including both public and private land.
The pheasant hunting portion of the swan bill would require an upland game permit for those participating in the hunts, deputy director Paul Kline said.
"This bill is not about providing the commission authority to stock pheasants on additional properties," Kline said. "It's about providing the commission the authority to require possession of the upland game bird permit to hunt stocked birds on new properties the program may expand to."
The department's budget also requests a $329,000 new line item to double the number of farm-raised pheasants.
Rep. Judy Boyle, R-Midvale, questioned the process by which the proposal was presented.
"I have no problem whatsoever with shooting swans," Boyle said. "My biggest problem is you pass a rule before you bring us the law."
She also suggested separating the swan and pheasant hunting issues into two separate bills.
Fish and Game Director Ed Schriever said the law already allows for expansion, and the rule updated was simply for clarification.
Rep. Fred Wood, R-Burley, agreed, saying rules are still temporary until they're approved by the full Legislature at the end of the session. If the rule and bill are congruent, the order they are brought forward doesn't matter, he said.
"If the legislation goes away, then you can withdraw the rule," Wood said. "I don't see an issue here."
Others on the committee were concerned the bill does not list which specific areas the hunts may expand to.
The decision likely kills the bill for the session.
Get Government & Politics updates in your inbox!
Stay up-to-date on the latest in local and national government and political topics with our newsletter.