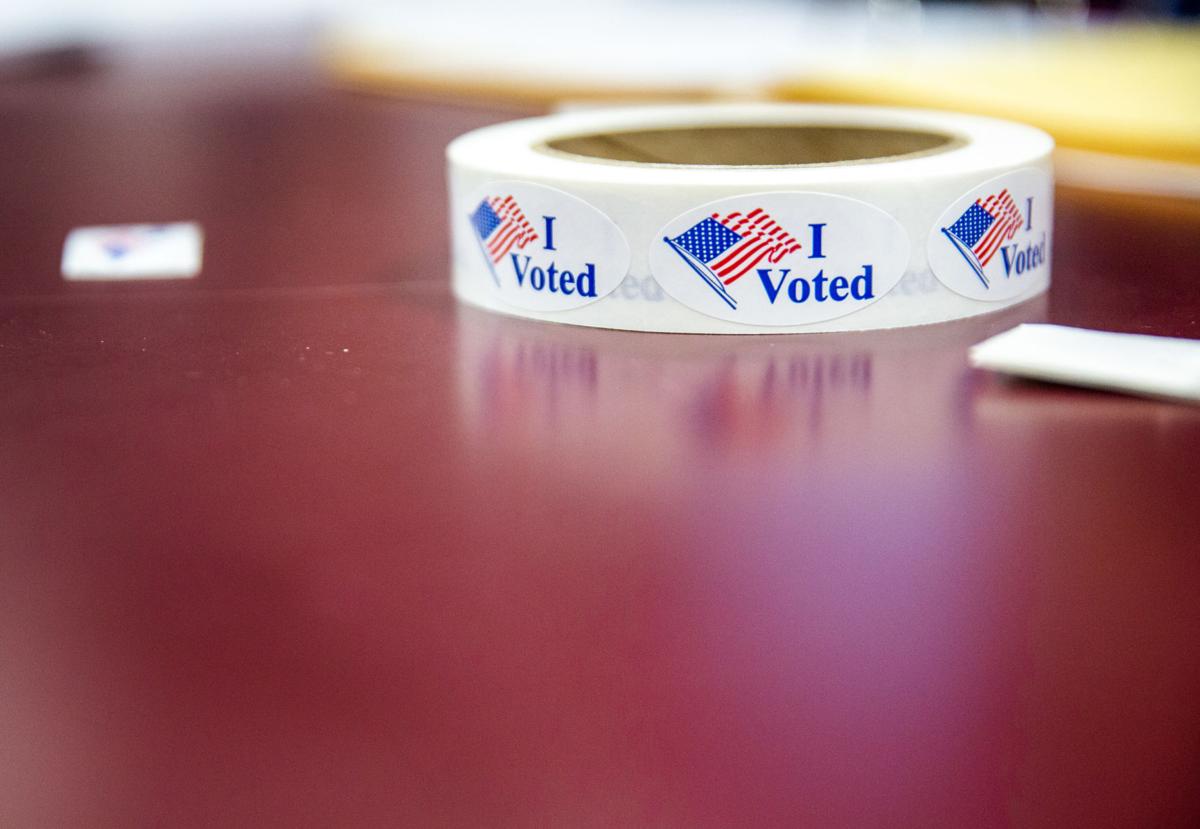 TWIN FALLS — The 2020 statewide primary saw the highest turnout in decades after officials moved the election exclusively to mail-in voting for the first time.
"I thought it was a thundering success," Deputy Secretary of State Jason Hancock said of the election.
The Idaho Secretary of State's Office last week released official state canvass for the 2020 statewide primary election.
The state's report showed 335,037 Idahoans voted in the election — a voter turnout of 36.94%, the highest in an Idaho primary since 41.34% in 1980. A similar statewide primary in 2016 had 23% turnout. The 2018 election, which featured a close Republican primary race for governor, had 32.9% turnout.
There were also 906,877 registered voters at the time of the election, an increase of about 19% from 2016. For comparison, Idaho's voting-age population increased by just 11% over that same period.
Voting for the 2020 primary took place exclusively through mail-in absentee ballots due to the COVID-19 pandemic.
Hancock said high turnout could be explained by increased media attention on the unique election. Another reason could be people were simply less busy with more free time to vote, he said.
"There were a lot of people with the lockdown going on who were just sitting at home and didn't have as much to do," he said. "They had time on their hands."
Registered voters did not automatically receive a ballot for the primary like other states that vote by mail — all those who wanted a ballot still had to request one. But for the first time, the Secretary of State's Office made the requests available online. Of the 429,463 people who got a ballot, about 170,000 made the request online.
The state also sent mail-in requests with prepaid postage to all households for those who did not apply online.
Idaho will hold two more elections in 2020 — in August and November — and officials plan to open polling places for those elections.
Hancock said he expects traffic at polling to places to be lower than normal. Some people may still be wary of the spreading the virus, and others may choose to continue voting by mail.
Those who requested ballots for the statewide primary were given an option to request a ballot for the upcoming elections, and many people are already set up to receive mail-in ballots.
In-person voting will likely include a variety of safety precautions in order to protect poll workers, who are typically older, Hancock said.
"We'll continue to monitor the situation," he said. "As circumstances change, we may have to make adjustments, and we'll be ready to do that."
Magic Valley results for the May 2020 primary elections
Democratic candidate for U.S. Senator (statewide)
| Name | Votes | Percent |
| --- | --- | --- |
| Paulette Jordan | 72,777 | 85.7 |
| Jim Vandermaas | 12,145 | 14.3 |
Republican candidate for 2nd congressional district
| Name | Votes | Percent |
| --- | --- | --- |
| Kevin Rhoades | 26,724 | 28.01 |
| Mike Simpson | 68,675 | 71.99 |
Republican candidate for state Senate district 23
| Name | Votes | Percent |
| --- | --- | --- |
| Christy Zito | 3,855 | 56.49 |
| Brenda Richards | 2,969 | 43.51 |
Republican candidate for state representative district 23-A
| Name | Votes | Percent |
| --- | --- | --- |
| Andrea Owens | 2,936 | 44.1 |
| Matthew Bundy | 3,722 | 55.9 |
Republican candidate for Twin Falls County Commission, first district
| Name | Vote | Percent |
| --- | --- | --- |
| Dave Hansen | 3,070 | 33.4 |
| Brent D. Reinke | 6,122 | 66.6 |
Republican candidate for Twin Falls County sheriff
| Name | Vote | Percent |
| --- | --- | --- |
| Tom Carter | 7,106 | 75.94 |
| Jeremy Maritt | 920 | 9.83 |
| Steve Pankey | 1,331 | 14.22 |
Rock Creek Rural Fire Protection District permanent override levy
| Position | Vote | Percent |
| --- | --- | --- |
| In favor | 857 | 46.73 |
| Against | 977 | 53.27 |
Jerome School District bond
| Position | Votes | Percent |
| --- | --- | --- |
| In favor | 1,649 | 61.55% |
| Against | 1,030 | 38.45% |
Republican candidate for Cassia County Commission second district
| Name | Votes | Percent |
| --- | --- | --- |
| Jim Powell | 1,114 | 37.37 |
| Robert J Kunau | 1,867 | 62.63 |
ACE Fire Protection District taxing district
| Position | Votes | Percent |
| --- | --- | --- |
| Yes | 68 | 78.16 |
| No | 19 | 21.84 |
Burley street levy
| Position | Votes | Percent |
| --- | --- | --- |
| In favor | 624 | 55.52 |
| Against | 500 | 44.48 |
Valley Vu of Malta Cemetery District permanent override levy
| Position | Votes | Percent |
| --- | --- | --- |
| In favor | 93 | 73.81 |
| Against | 33 | 26.19 |
Republican candidate for Minidoka County Commission second district
| Name | Votes | Percent |
| --- | --- | --- |
| Kent McClellan | 1,266 | 54.29 |
| Dan Schaeffer | 1,066 | 45.71 |
Republican candidate for Lincoln County Commission first district
| Name | Votes | Percent |
| --- | --- | --- |
| Rick Ellis | 188 | 20.15 |
| Davis Schoolcraft | 294 | 31.51 |
| Joann H. Rutler | 451 | 48.34 |
Republican candidate for Lincoln County Commission second district
| Name | Vote | Percent |
| --- | --- | --- |
| Rebecca Wood | 533 | 58.06 |
| Margo D. Harvy Tafoya | 98 | 10.68 |
| Haisen Workman | 287 | 31.26 |
Wendell School District supplemental levy
| Position | Votes | Percent |
| --- | --- | --- |
| In favor | 374 | 58.71 |
| Against | 263 | 41.29 |
Hagerman Fire Protection District temporary override levy
| Position | Votes | Percent |
| --- | --- | --- |
| In favor | 411 | 61.99 |
| Against | 252 | 38.01 |
Bliss School District plant facility levy
| Position | Votes | Percent |
| --- | --- | --- |
| In favor | 113 | 66.86 |
| Against | 56 | 33.14 |
Republican candidate for Gooding County Commission first district
| Name | Votes | Percent |
| --- | --- | --- |
| Susan Bolton | 1,385 | 61.5 |
| Jerry D. Pierce | 867 | 38.5 |
Republican candidate for Gooding County Prosecuting Attorney
| Name | Votes | Percent |
| --- | --- | --- |
| Trevor Misseldine | 1,168 | 52.59 |
| Matt Pember | 1,053 | 47.41 |
Camas County Cemetery property tax levy increase
| Position | Votes | Percent |
| --- | --- | --- |
| In favor | 196 | 60.68 |
| Against | 127 | 39.32 |