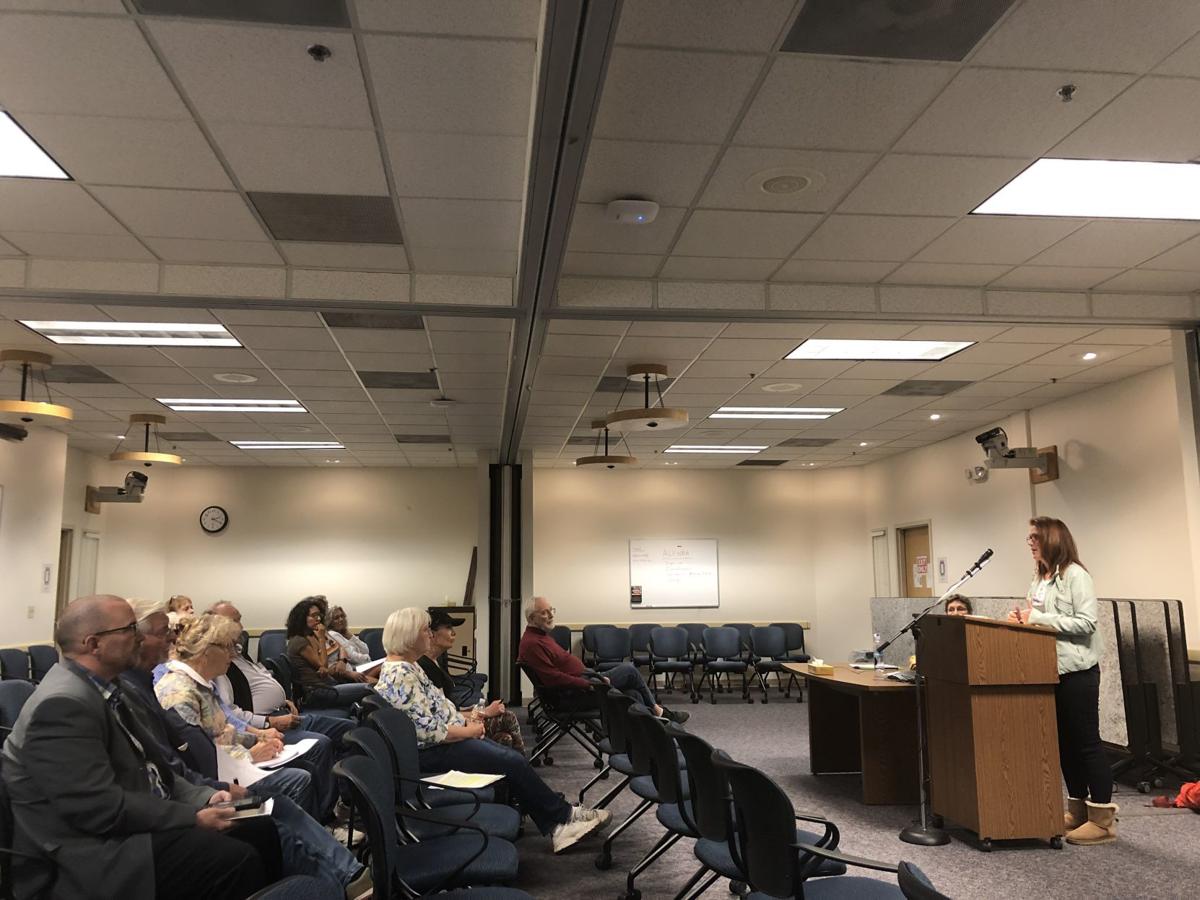 TWIN FALLS — Testimony focused on the state's process for people to change the gender on their birth certificate at a Sept. 24 rules hearing for the Idaho Department of Health and Welfare.
The rule under consideration requires minors to submit doctor approval with their application to change the gender on their birth certificate. Two residents commented against the rule and argued that minors should be allowed to change their birth certificate without a doctor's permission.
Transgender people are a vulnerable population, and medical personnel are not easily accessed in many parts of the state, said Jennifer Blair, the board chairwoman for Mama Dragons, a support group for mother's with LGBTQ children.
"When it comes to this vulnerable population in a state like Idaho, it is already amazingly difficult for young people to access cultural competent therapists and mental health professionals," Blair said. "We're putting an undue burden on families and children who already belong to a vulnerable population."
You have free articles remaining.
An April 2018 federal court order requires Idaho to provide a process for people to change the gender on their birth certificate. The state later added the rule requiring doctor's permission for minors. The state received 101 applications for certificate changes, including from 15 minors, through May, according to the Bureau of Vital Statistics.
The hearing in Twin Falls — the second of three in the state — was meant specifically for the rule regarding minors. The Department of Health and Welfare held a Twin Falls hearing on the broader birth certificate rule in August, though no oral testimony mentioned birth certificates.
At the Sept. 24 meeting, four speakers testified generally against changing gender on birth certificates altogether.
Gene Lawley, a retired resident of Twin Falls, spoke against changing birth certificates, and said the issue is part of a larger spiritual warfare going on in the world.
"This whole thing is a platform of the sexual revolution and the gender manipulation frenzy," Lawley said. "The only thing I can see in this is chaos and confusion and the destruction of our society."
Agencies are taking public comment on state policies after lawmakers left the last legislative session without reauthorizing more than 8,000 pages of administrative rules. Most of the rules were temporarily approved, and the Legislature will have the final say on them in 2020.