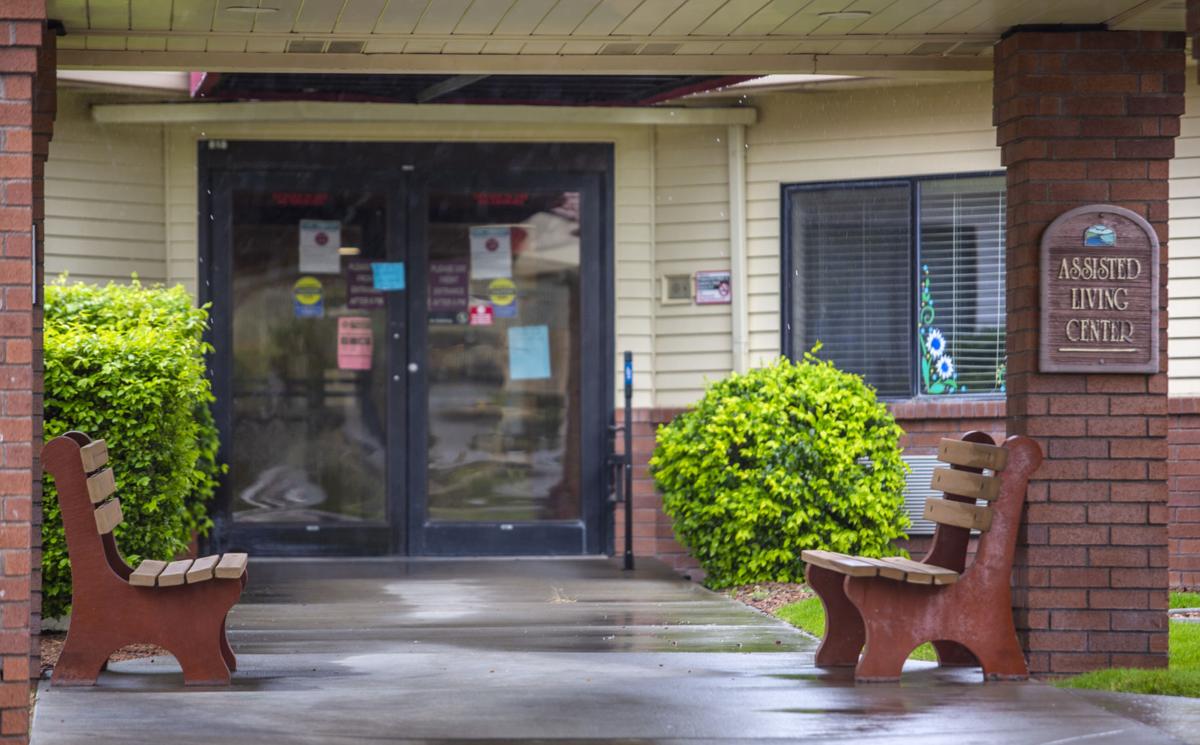 BOISE — Three months after the first major coronavirus outbreak in the U.S. was identified at a nursing home in Washington, state officials in Idaho refuse to disclose the names of 22 long-term care facilities where staff or residents have been infected.
The Idaho Department of Health and Welfare denied a public record request by the Idaho Statesman for a list of those facilities, citing state laws and rules that it believes keep it from disclosing that information.
Other states in the region, such as Colorado, Oregon, Utah and Washington, have begun to release detailed information about outbreaks in nursing homes. Colorado gives the public 18 different data points about outbreaks that are tied to nursing homes, as well as many other settings — even a bridge tournament that was linked to multiple cases and deaths.
The Idaho Statesman sent a letter Friday to the Idaho Department of Health and Welfare, warning that the newspaper plans to sue if the department does not provide records about coronavirus outbreaks in nursing homes and other long-term care facilities.
Despite the refusal by state officials to disclose that information about Idaho facilities, the Idaho Statesman has been able to confirm through public records, public statements and interviews the names of seven facilities in Ada County, two in Jerome County, one in Nez Perce County, two in Twin Falls County and one in Blaine County.
The spread of coronavirus in Idaho nursing homes
In the first month of Idaho's coronavirus outbreak, 14 long-term care facilities — mostly nursing homes and assisted living facilities — reported at least one case of COVID-19. A total of 58 residents and staff had been infected, and 12 had died from confirmed or probable COVID-19.
By May 19, there had been 22 long-term care facilities in Idaho with a combined 273 coronavirus infections among staff and residents, and a total of 44 deaths.
That meant that nearly 60% of Idaho's coronavirus deaths were tied to long-term care facilities.
But when asked to identify those facilities, the department would not.
A deputy attorney general reviewed the Idaho Statesman's public record request for a list of facilities with at least one COVID-19 case among residents and staff, and said the records wouldn't be released — not because of HIPAA, but because of three Idaho laws and rules that say:
"The Department may conduct special investigations of diseases or conditions to identify causes and means of prevention. All records of interviews, reports, studies, and statements obtained by or furnished to the Department or other authorized agency are confidential for the identity of all persons involved. ..."
The state may not release records related to its critical infrastructure "only when the disclosure of such information is reasonably likely to jeopardize the safety of persons, property or the public safety." Examples of those records exempt from disclosure: "emergency evacuation, escape or other emergency response plans, vulnerability assessments, operation and security manuals, plans, blueprints or security codes." The law describes critical infrastructure as "any system or asset ... so vital to the state of Idaho ... that the incapacity or destruction of such system or asset would have a debilitating impact on state or national economic security, state or national public health or safety ..."
Public records may not include, "Records of the department of health and welfare or a public health district that identify a person infected with a reportable disease."
It is unclear how the state would be violating those rules and laws by disclosing a list of facilities with any COVID-19 cases among staff and/or patients, while the state's own nursing home inspection reports going back years include details about infection control — and, in some cases, have provided the sex, age, health conditions and personal statements of individual patients at those facilities.
What we know: facilities with coronavirus infections
The Idaho Statesman has tracked down cases of COVID-19 among patients and staff at the following long-term care facilities, which include nursing homes, group homes and assisted living facilities:
54 cases at Life Care Center of Lewiston, in Nez Perce County
39 cases at Avamere Transitional Care, in Ada County
15 cases at Copper Springs Assisted Living, in Ada County
12 cases at Edgewood Spring Creek Ustick, in Ada County
Nine cases at Aspen Valley Senior Living, in Ada County
Three cases at The Terraces of Boise, in Ada County
Two cases at Riverview Rehab, in Ada County
One case at Edgewood Spring Creek Eagle, in Ada County
One case at Royal Plaza, in Nez Perce County
Multiple cases at the Canyons Retirement Community, in Twin Falls County
Multiple cases at two CommuniCare group homes, in Jerome County
Multiple cases at Desert View Care Center, in Twin Falls County
At least one case at Silvercreek Living Assisted Living and Memory Care, in Blaine County
Some public health agencies, including Southwest District Health that covers Canyon County, responded to a public record request saying they did not have outbreaks.
Two public health agencies — the Boise-based Central District Health Department and the Lewiston-based Idaho North Central District — provided the Idaho Statesman with names of facilities. The number of cases at the facilities in Ada County were as of May 15, and in Nez Perce as of March 13. The agencies provided that information reluctantly.
"Though we have worked diligently to protect the fact that these are people's places of residence/personal addresses, given your public records request, we can provide you with names and case counts," Central District Health spokesperson Christine Myron said in an email.
Myron explained how the agency tracks — or, in most cases, doesn't track — positive tests among employees of businesses, such as meat-packing facilities. The agency's epidemiologists are focused on tracking down potential disease transmission, so they follow up with a business whose employee says they worked while infectious, but the agency doesn't log that business in a formal way, Myron wrote.
Now that the virus is circulating throughout Ada County, it's hard to know where someone was exposed to the virus, she said.
"Ultimately, it can be expected that just about every business across all industries will have a positive case, cases, or exposures," she wrote. "We want to encourage businesses to work with us when they do experience cases or clusters because these relationships are critical in our work to help protect the public health of our communities."
The Statesman obtained the information about non-Ada County facilities through interviews with families and workers, through statements from facility owners, and through improperly redacted public records from the South Central Public Health Department.
What are the federal privacy laws?
Some public health departments have told the Statesman that federal privacy laws prevent them from releasing information about nursing homes with COVID-19 cases.
The federal government, however, has been pushing for that information to be made public.
Nursing homes are now subject to COVID-19 reporting rules, which include the eventual public disclosure of facilities with cases, according to AARP.
Nursing homes also must notify residents and their families about COVID-19 in their facilities. But that doesn't always happen. Boise State Public Radio reported May 7 that family members of patients at Life Care Center of Lewiston hadn't been made aware of the extent of the coronavirus outbreak at their loved one's nursing home. One family member told the news outlet that if she'd known how large the outbreak there was, "she might've tried to get her mother released to family living in the area."
The daughter of one patient who died at Life Care Center of Lewiston told Fox 28 in Spokane that she had pushed to have her mother tested for COVID-19, the nursing home refused, and she only learned her mother's death was due to COVID-19 from the death certificate.
The Idaho Statesman has reported on outbreaks and small clusters associated with several different types of workplaces, businesses and residential care facilities.
People interviewed for the stories raised concerns that clusters had grown from unchecked spread within a facility, or that the clusters illustrated a larger problem with Idaho's ability to contain the virus and to protect the most vulnerable residents.
As the number of lives lost to COVID-19 at nursing homes has grown, POLITICO reports that the industry has pushed through legislation in at least 20 states to shield the businesses from liability.
The Washington Post found that nursing homes with outbreaks continued to violate federal standards for infection control, even after COVID-19 began to spread.
Concerned about COVID-19?
Sign up now to get the most recent coronavirus headlines and other important local and national news sent to your email inbox daily.