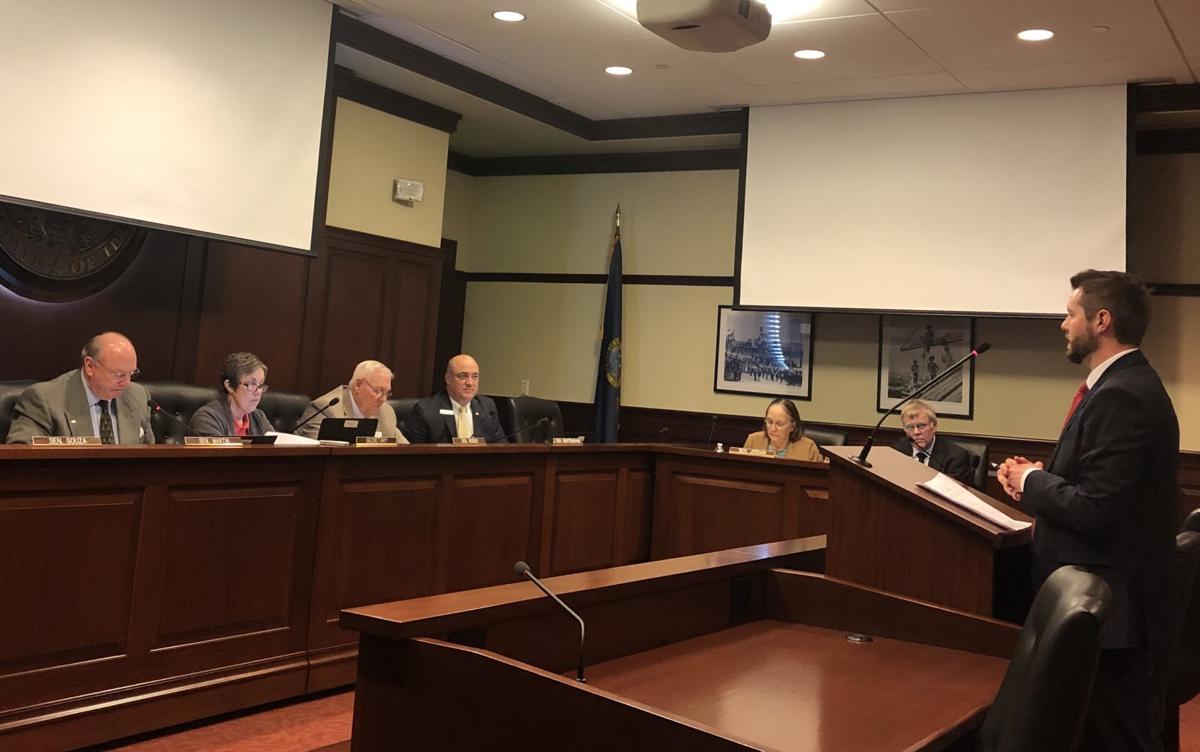 The bill was drafted to update Idaho's licensure laws for optometrists, but a controversial section would expand their scope of practice to allow laser-assisted surgery. Optometrists (eye doctors) want to perform three specific procedures and say they are properly trained to do so. Ophthalmologists (eye surgeons) say optometrists don't have the necessary training or experience. Many have called the disagreement a turf war as the issue has worked through Legislature.
The Senate Health and Welfare Committee took more than two hours of testimony from both groups before voting 6-3 to kill the bill. With the decision, Idaho joins more than a dozen states that have rejected similar expansions in recent years.
Sen. Lee Heider, R-Twin Falls, said the issue is something that needs to be worked out among the experts and further consideration by lawmakers would not help.
"As legislators, we really have no business here trying to decide which side is right and which side is wrong," Heider said. "It just seems beyond me that we, who are neophytes in this subject, would make the decision to affect everyone in the state."
The proposal does not clarify which specific procedures could be performed and instead lists several exclusions. It also requires optometrists to first perform the procedures under direct supervision but does not make clear how many are needed.
Some on the committee were concerned the bill's ambiguity would allow optometrists to practice outside their training.
Kelley Packer, the bureau chief for the Idaho Bureau of Occupational Licenses, said it's unrealistic to expect that optometrists would be encouraged to perform procedures they are not trained for. Professionals, including optometrists, are already bound to the community standard of care and held responsible by a licensing board, she said. Such specifics aren't included in other scopes of practice laws, she said.
"They cannot do anything that they are not trained to do or they lose everything they've ever invested in their livelihood," she said.
Packer presented the committee with proposed administrative rules that would further define the mechanics of the expanded scope of practice. But when asked if the bureau would OK an amendment to clarify those provisions in the statute, Packer said that would not be possible after the House passed the bill 58-11 last week.
"We have gone back across the rotunda to see if we made these changes in law if we would be fine and they said no," Packer said. "If you change the bill that they've passed in the House already, it will not be heard again this year."
Sen. Maryanne Jordan, D-Boise, said it's unfortunate that the bill cannot be amended.
"If we don't have clear language in the statute we cannot meet that on the other end with rules before we can move forward," Jordan said.
Get Government & Politics updates in your inbox!
Stay up-to-date on the latest in local and national government and political topics with our newsletter.