SHOSHONE — Fresh off his election to the head of the Senate Foreign Relations Committee, Sen. Jim Risch touched down in the Magic Valley, where he discussed his new position, the government shutdown and his relationship with President Donald Trump.
Risch appeared as keynote speaker at the Lincoln County Lincoln Days Dinner on Jan. 11, where he spoke alongside Lt. Gov. Janice McGeachin and State Controller Brandon Woolf. All three officials struck an optimistic tone while talking about the state of the GOP in Idaho and nationwide.
"This is a great time to be a Republican," Risch told the crowd. "You will not hear about this in the national media, but we have done a great job running this country."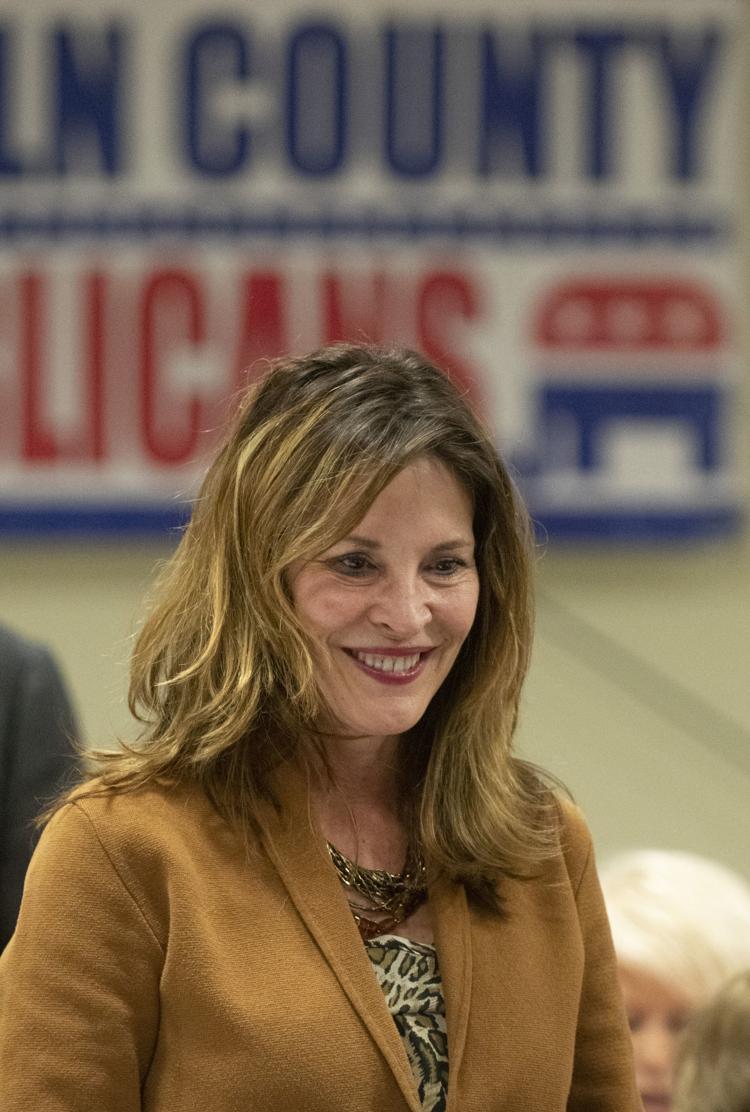 Much of Risch's speech revolved around Trump, who he described as a "very, very different president" and "very much a regular human being." But Risch also noted that he and the president do not align on every issue.
"People say 'You get along with him, so you must agree with him all the time.' Nothing could be further from the truth," Risch said. "But I never air my differences with him in public."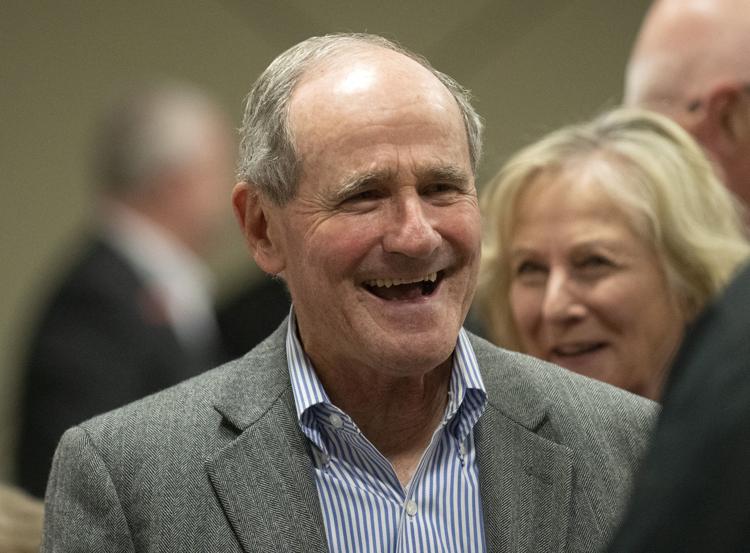 Risch's self-described approach to resolving conflicts with the president appears to mark a departure from the approach of former Senate Foreign Relations chair Sen. Bob Corker, R-Tennessee, who has publicly clashed with and criticized Trump.
Fairfield resident and former Republican legislative candidate Mike McFadyen said after the speech that he was impressed with how Risch "humanized our president."
"He brought him right down to the level most Americans can understand," McFadyen said.
In an interview with the Times-News before the event, Risch shared his thoughts on the ongoing partial government shutdown — described by Risch as "a fight between the president and [House Speaker] Nancy Pelosi" — poised as of Friday night to become the longest in U.S. history.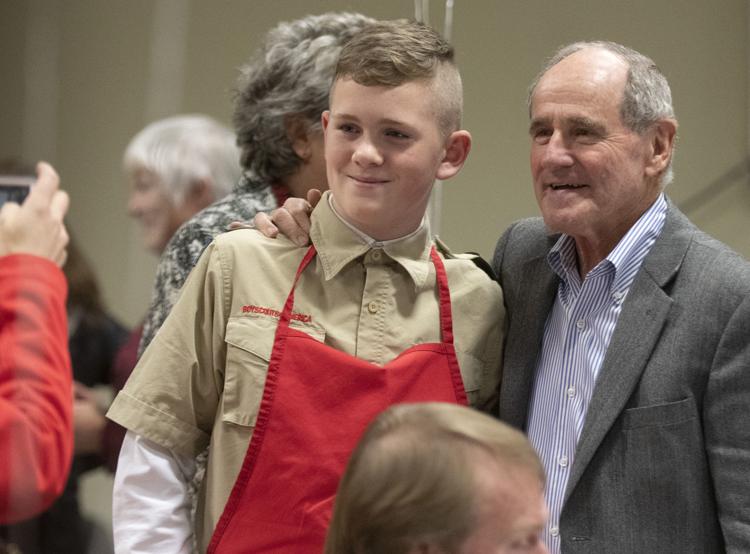 "When he says something, when he's as dug in as he is, he's committed to see this thing through," Risch said of Trump. "On the other hand, the other side has dug in too."
Earlier in the day Friday, Risch and eight other Senate Republicans introduced legislation aimed at ending government shutdowns permanently. The "End Government Shutdowns Act" would create an automatic continuing resolution for any regular appropriations bill or existing continuing resolution.
"I believe in a smaller government and less intrusive government, less regulatory government," Risch told the Times-News. "But we weren't elected to not govern...I think most conservatives like stability and tranquility and this kind of disruption is not good for anybody, for people who need the necessary government services that they're not getting right now."
He suggested that ending the current shutdown will require compromise on both sides.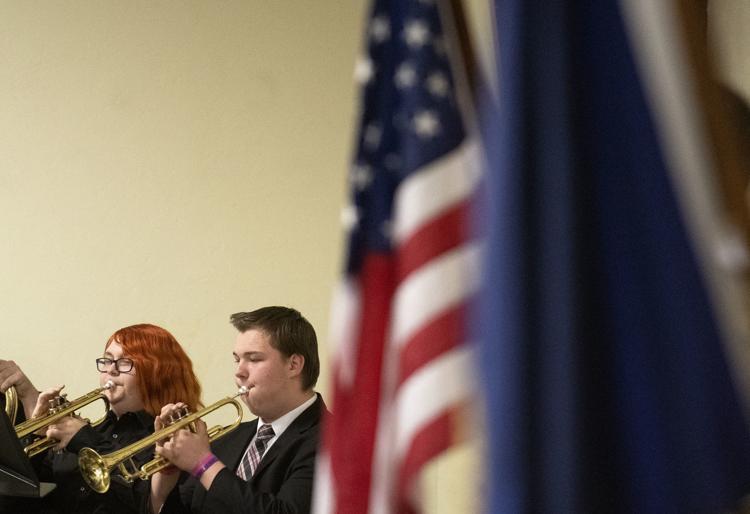 "The way that you handle these is you sit down in good faith and negotiate and reach some middle ground that everybody can stand on," Risch said. "The parties here should do this....Each party needs an exit ramp that lets them save face and get something that they want. If people sit down and talk, that is usually doable."
As chairman of the Foreign Relations Committee, Risch said in a Q&A session following his speech, he foresees two major issues around the bend with Idaho ties. One is a lawsuit in which the U.S. Department of Justice has accused the Chinese government of stealing technology from Boise-based Micron. The other is the renegotiation of the Columbia River Treaty, an agreement between the United States and Canada that deals with power and flood control. The treaty is set to expire in 2024.
Blaine County Republican Women president Julie Lynn said she appreciated Risch's mention of the treaty.
"That's going to be critical to have someone on our side in there," Lynn said.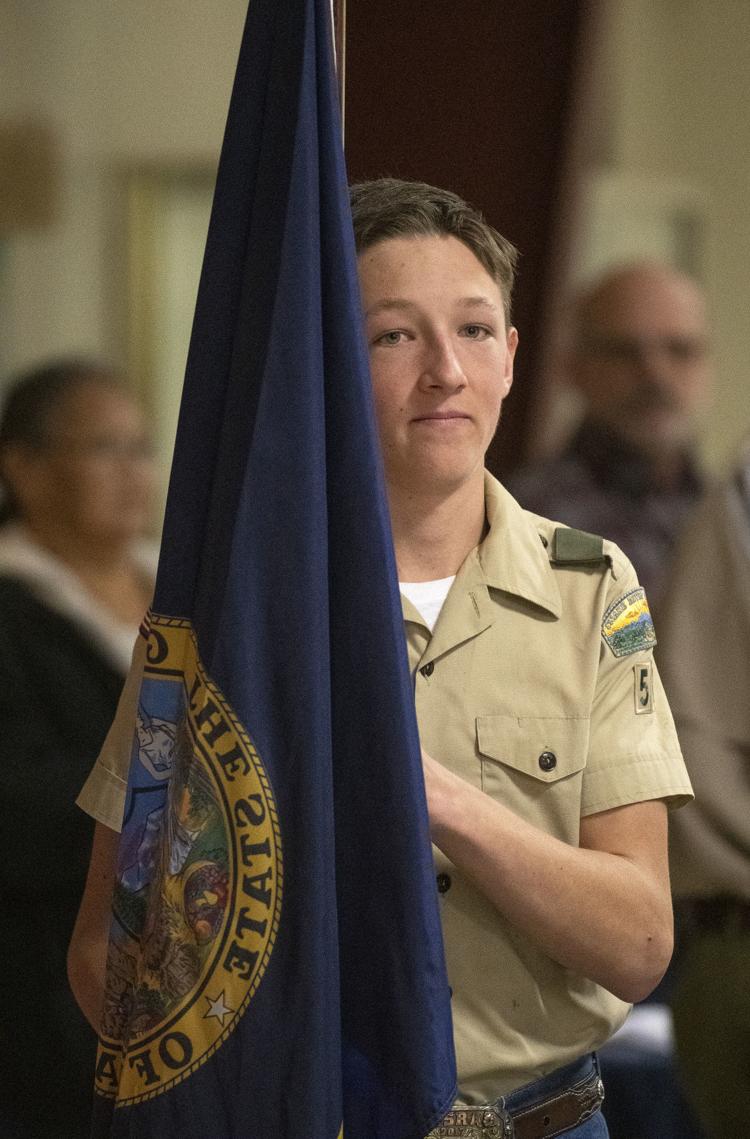 Risch — who has won every statewide election in Lincoln County — received a standing ovation when he stepped down from the podium.
"He's just genuine and very conservative, which I like," Region V Republican representative Dale Ewerson said after the event. "He's willing to come to small-town Idaho and share his thoughts and meet with the genuine people."