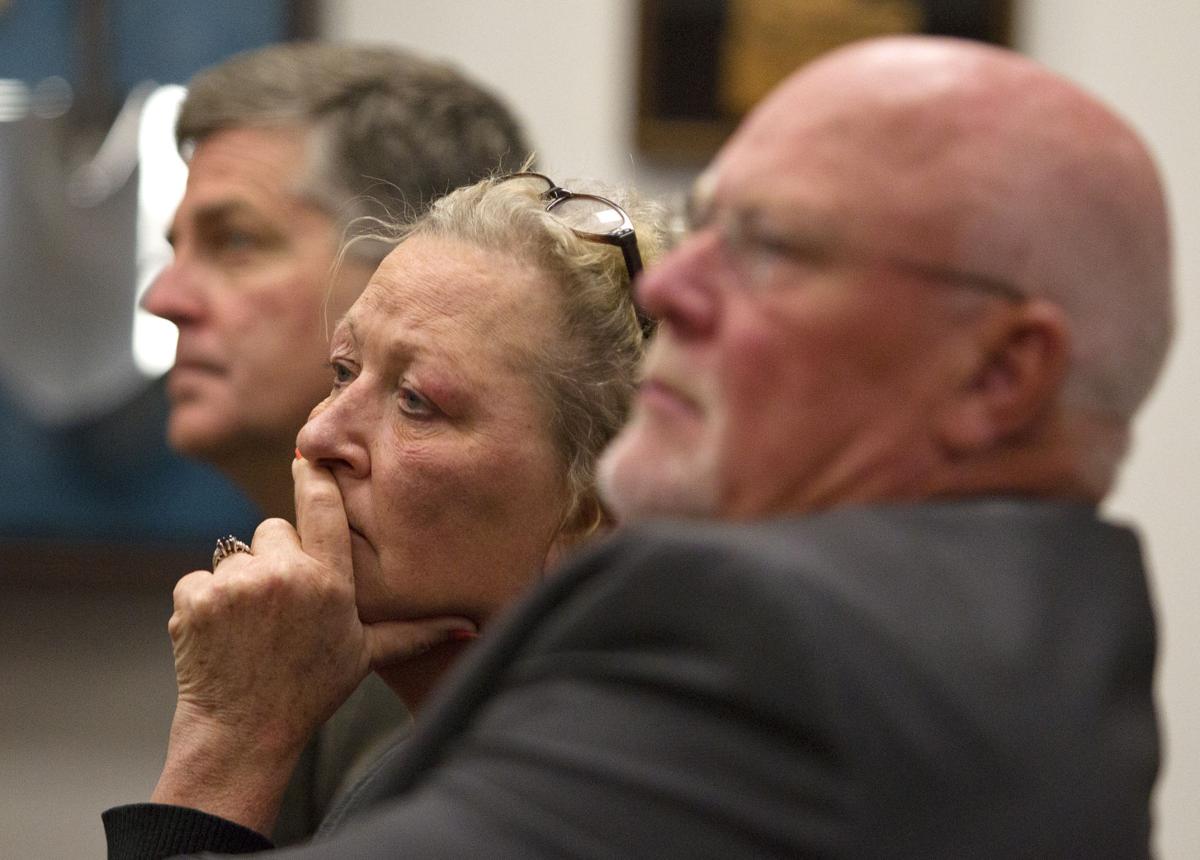 TWIN FALLS • New concerns about Islam and refugees are being raised in Twin Falls in the wake of the deadliest mass shooting in the nation's history.
Less than two days after an American-born son of Afghan immigrants murdered 49 people in a gay nightclub in Orlando, four of the five people who spoke at a City Council meeting this week characterized refugees as a problem or called for more information to be released about a sexual assault that is alleged to have been committed by underage refugees.
The comments, some of which called for religious or racial profiling by city police, were met with unusually strong condemnation by some city leaders.
"To be honest, as an American I hope that's not happening, because I think that infringes on everyone's freedoms," Mayor Shawn Barigar said.
Criticism of refugees is nothing new in Twin Falls, especially since last spring when reports said Syrians could be among about 300 refugees to be resettled in Twin Falls this year. But the local anti-refugee movement lost considerable momentum in April when a ballot proposal to close the College of Southern Idaho Refugee Center failed to gain even a quarter of the signatures required to put it before voters.
On Monday, a small group of residents opposed to refugee resettlement and Islam turned its attention to the City Council, which allows an open-comment period where anyone can speak.
Much of their time was spent disparaging Muslims and asking for more information about an alleged sexual assault, the details of which haven't confirmed by authorities.
"I think that there's a method of cover-up here in the community," said Terrence Edwards of Jerome. "I think it starts with the police department. I think they have their mouth zipped closed. The media's not getting in on it."
Edwards said there would be blowback from the community if the Council doesn't do something.
"ISIS is here," he said. "The Muslim Brotherhood is here. There's been violations already occurred by Muslims here."
Authorities say there is no evidence of an Islamic State presence in Twin Falls, or radical extremism.
You have free articles remaining.
Twin Falls County Prosecutor Grant Loebs said Wednesday that the rape case in question is under investigation and may involve juveniles. No one has been charged. Police Chief Craig Kingsbury wouldn't provide any information about the case.
"These types of cases we just can't comment on," he said.
The Twin Falls refugee resettlement program is run by the federal government and administered locally through CSI; the city has no authority over the program. Critics of it have focused heavily on the risk of Islamic terrorists coming in, especially among those fleeing the Syrian civil war.
No Syrian refugees have been resettled in Twin Falls this year, Refugee Center Director Zeze Rwasama said recently.
Nolan Stroup asked what the City Council has been doing to make people who are worried about refugees feel safer.
"They should be profiling," he said. "It works. If the last two mass shootings have been committed by Muslims, why aren't we profiling Muslims?"
Those questions echo statements by presumptive GOP presidential nominee Donald Trump, who has continued to call for a ban on non-citizen Muslims entering the United States and profiling of American mosques, even as other Republican leaders have repudiated Trump over his comments.
Julie Ruf is with the local chapter of Act for America, a conservative national security-focused organization involved in promoting anti-Shariah law bills in some states. The group has been accused by critics of being anti-Muslim. She read the Council a list of refugee-related questions and called for some sort of public forum or dialogue where people could express their views and get their questions answered.
Councilman Don Hall and Barigar both said they were unaware of the alleged rape in question. Barigar said he would reply to people's questions but was cool to the idea of scheduling a public forum.
"If you all would like to request time on the agenda to have a discussion about specific factual items, I'm happy to schedule that," he said. "If you want to come to this meeting and talk about your beliefs about Islam and have it be a rehash of the conversation we had in here several months ago, I don't know that there's any productive part of that discussion."
The refugee issue came before the Council in February, when it voted to appoint a city liaison to a pro-refugee group. Several people, including ones who testified Monday, spoke against the program then. In September, the Times-News hosted a public forum that included panelists who oversee refugee resettlement for the U.S. State Department, as well as local city and college officials who answered questions posed by the audience of 700.
On Monday, before the Council moved on to its regular business, Councilman Chris Talkington said "we're all children of refugees, immigrants, in some form or fashion."
"The despicable scum in Orlando that killed 50 people was an American citizen," Talkington said. "He was a sick American, OK? Yes, his parents were refugees, but you know what? My parents were refugees from Ireland after the potato famine. I'm sure glad you guys weren't around testifying against my relatives for that time, OK?"
Times-News Reporter Alex Riggins contributed.